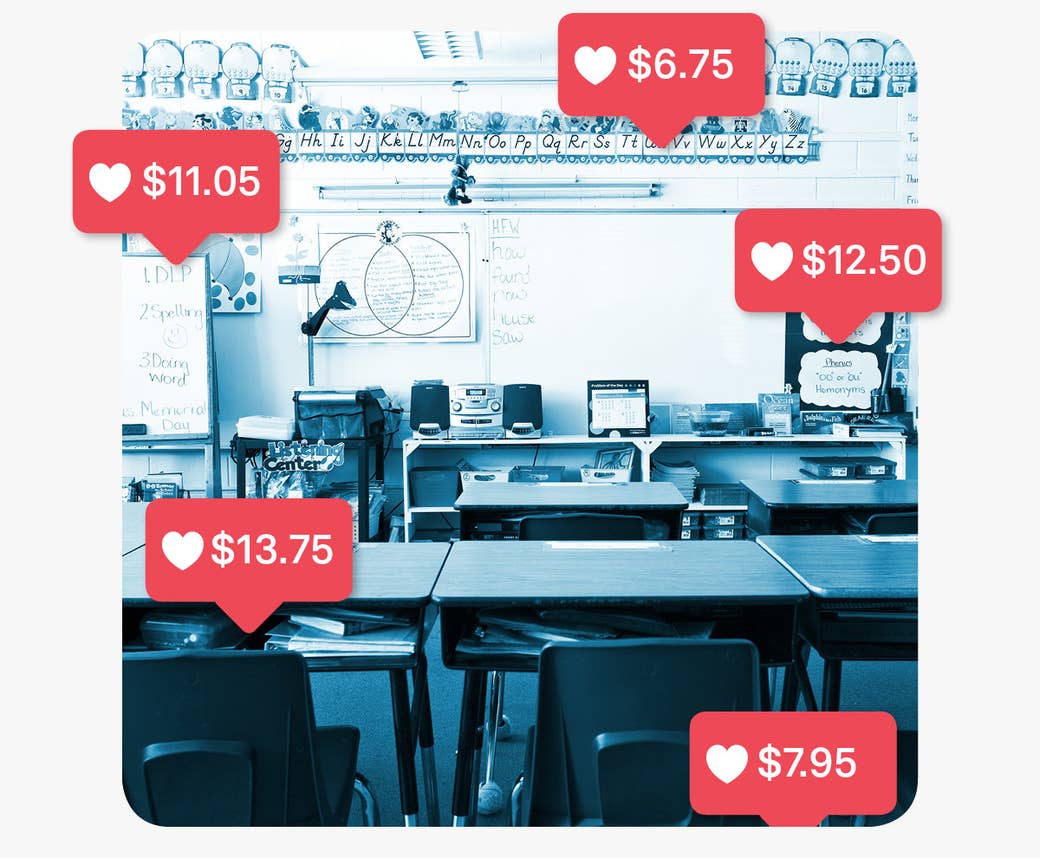 If you saw Amy Groesbeck during school hours, you'd think she's just your typical third-grade teacher.

But when the 33-year-old goes home each evening, that's when her second job begins. She pulls out her iPad and logs into Instagram — where she has more than 90,000 followers.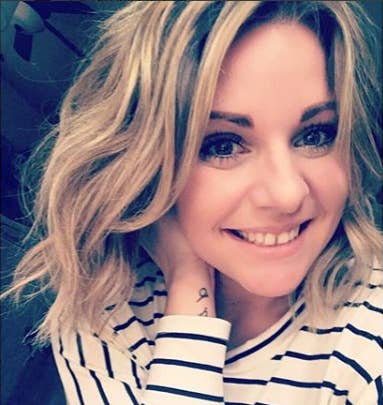 "I lock myself in the office and spend at least six hours a day working on products and creating images to post on Instagram and things like that," she told BuzzFeed News. "It really is a second full-time job."
Groesbeck is part of a community of "teacher influencers" who amass enormous followings by sharing photos of their classrooms and what goes on inside it. Through color-coded storage bins, perfectly organized bookshelves, and bubble-lettered bulletin boards, these teachers find hordes of fans in both fellow teachers and nonteachers alike.
Many of these teachers started out as "teacher bloggers," but most became Insta-famous through Teachers Pay Teachers, an online platform that allows teachers to sell classroom resources they've created, such as worksheets and bulletin board decor.
By promoting their Teachers Pay Teachers products on Instagram with hashtags such as #TeachersOfInstagram and #TeacherLife, as well as sharing classroom tips and snapshots, these teachers acquire tens of thousands of followers. Many even exceed the 100,000 follower mark.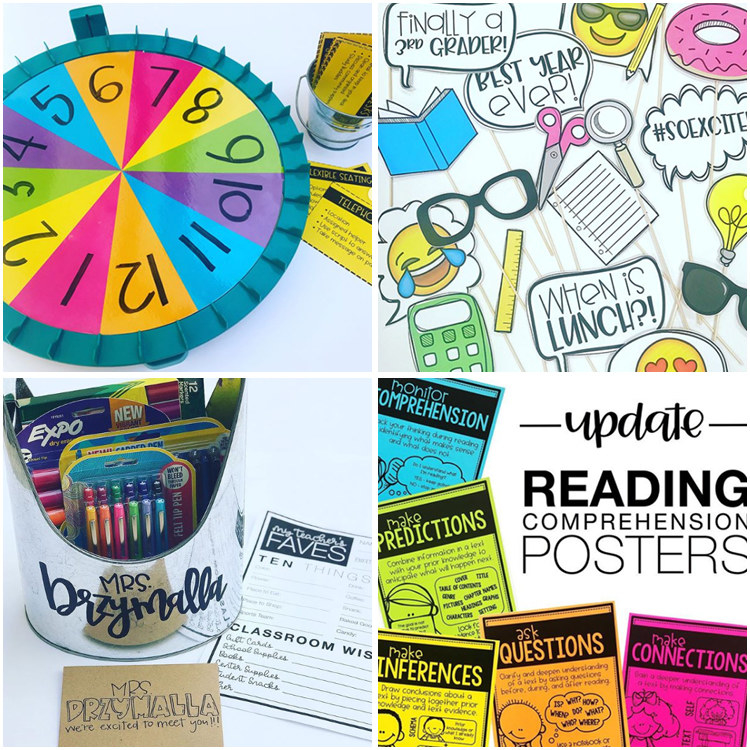 Naturally, with followers comes money — sometimes enough that this side hustle becomes more like the main hustle.
Groesbeck's annual salary as a teacher in San Antonio is $50,000. But her work on social media and Teachers Pay Teachers brings in over $200,000 in a year.

"I'm a single mom, and it's because of Teachers Pay Teachers that I've been able to buy my own home, buy my own vehicle, fund vacations for my family," she said. "I would never have been able to do it just teaching alone."
"So really, I do consider it my main source of income, to be honest," said Groesbeck.
It's no secret that teacher salaries in the United States are rarely high and frequently a subject of contention.
"I'm a single mom, and it's because of Teachers Pay Teachers that I've been able to buy my own home, buy my own vehicle, fund vacations for my family."
According to the US Department of Education's National Center for Education Statistics, the average national salary for a K–12 teacher was $58,064 in 2016–17. However, this varies widely between states — Mississippi and South Dakota have the lowest average teacher salaries, at $42,925 and $42,668, respectively.
Pay also skews lower for elementary school teachers than high school teachers, and starting teacher salaries average $38,617, according to the National Education Association.
Tens of thousands of teachers have gone on strike this year in West Virginia, Oklahoma, Kentucky, Arizona, and Colorado to demand increased pay and school funding.
At a protest on the Oklahoma Capitol in April, some teachers held up signs that said, "My 2nd job paid for this sign!"
Second or even third jobs are par the course for teachers, and many say they couldn't support themselves and their families without their side hustles.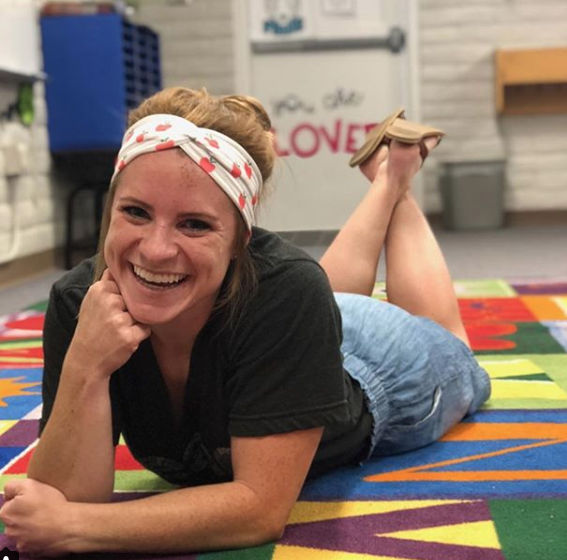 "At least here, you definitely need a spouse with an income or a second job to make it. Definitely to pay medical bills and stuff like that, I've needed this," second-grade teacher Nicki Dingraudo, whose account, The Sprinkle Topped Teacher, has 30,000 followers, told BuzzFeed News.

Dingraudo lives in Arizona, where the average teacher salary was $48,372 last year.
"Some of [my colleagues] live with their parents, some have husbands or wives so they have two incomes," Dingraudo said. "Others work in stores, retail jobs, or they tutor."
Dingraudo declined to say how much she makes as a teacher compared to her earnings from TPT and Instagram, but said she's "hoping to see [my account] grow in the next couple of years" and "have both incomes be about the same."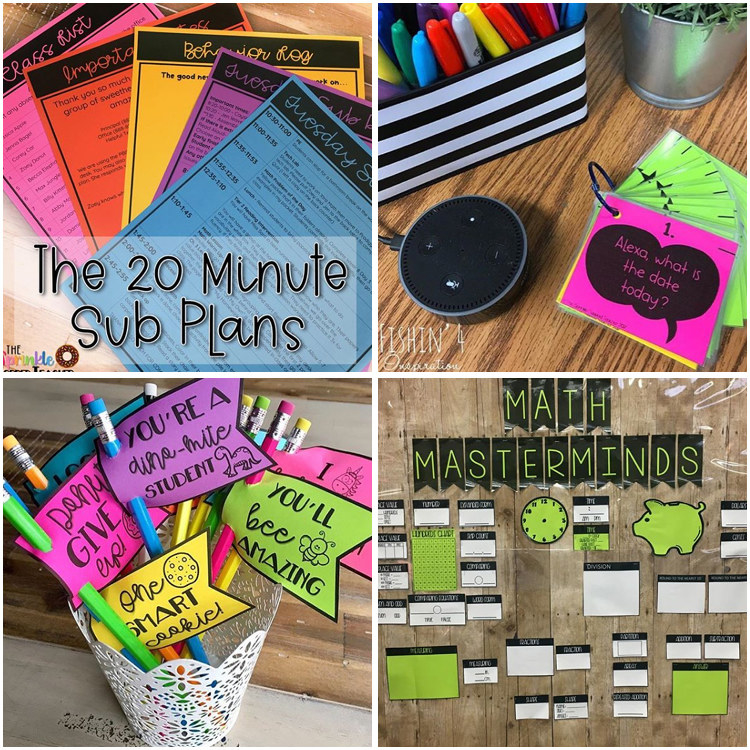 "With the TPT income, I can pay all my bills and pay to go to CrossFit and do extra things like that — travel a little bit, go back and forth home to Chicago where I'm from, all those things I can do because of TPT and my Instagram," she said.
How financially lucrative this kind of work can be varies a lot from teacher to teacher.
"I know people that make $20 a month, and I know people that make..." Dingraudo trailed off, giggling, "...a lot of money."

The CEO of Teachers Pay Teachers, Adam Freed, told BuzzFeed News the platform "becomes a real living" for many teachers.
"Some come just to share to help other teachers and to make a little extra pocket money," said Freed. "And then some of them actually become extraordinary content creators, and they really become almost mini-publishers."
Even with the supplementary income, many teachers told BuzzFeed News much of their earnings go straight back into the classroom.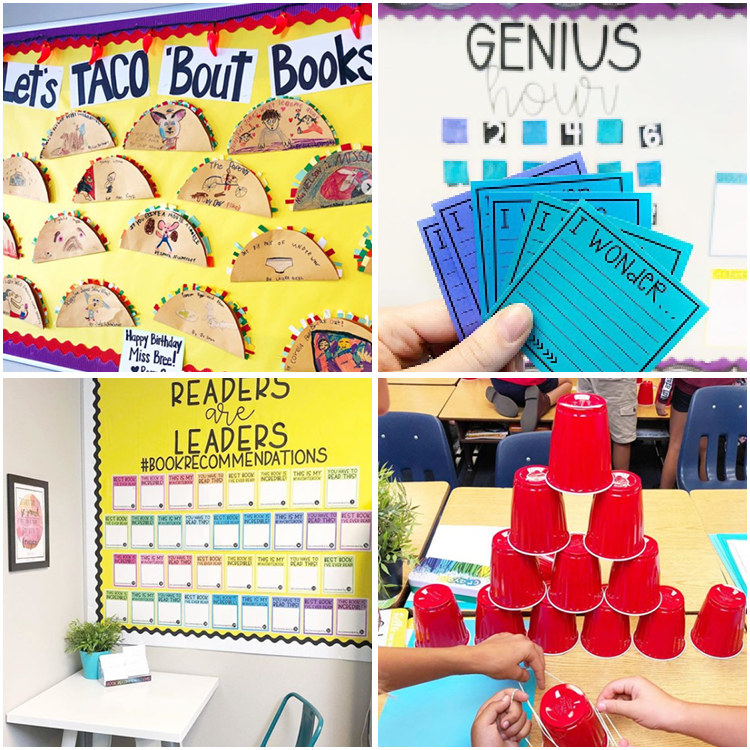 Molly Maloy, who has 40,000 followers on her account, Lessons With Laughter, said she had 35 fifth-graders in her San Diego classroom last year and a yearly budget of just $200.
"Teachers have to spend so much money — I mean, thousands of dollars out of their pockets," Maloy said. "If you saw a classroom before teachers spent any money on it, it's empty."
Maloy said she doesn't earn a ton of money on social media or TPT — "only about a fourth of my teaching salary." When she was new to teaching, the extra money pretty much all went into building a classroom library and buying supplies for her students.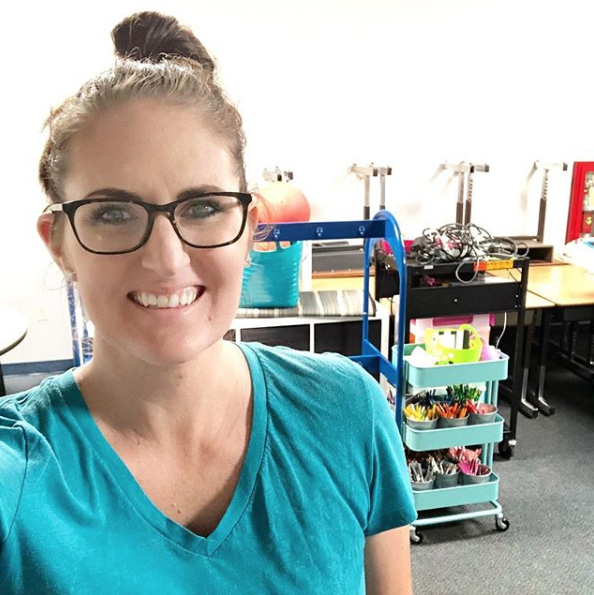 "And now that I've been doing it for a few years, I was able to funnel it into savings," said Maloy. "And when I had my daughter, I was able to take extra time off work that I may not have been able to take before because I had that extra income."
Of course, there's another way Maloy and her fellow teacher 'grammers make money and bring in supplies for their students — #sponcon.
Michael's, Oriental Trading, Scholastic, and tons more big-name brands pay teachers for sponsored Instagram posts. Planner company Erin Condren hooks them up with free planners, and Otto Storage fills their classroom with "flexible seating" stools. One teacher said Carson-Dellosa brought her into their office to act as a consultant and provide feedback on their classroom products.
"I pick the companies that I think will directly benefit my students, or things I've already been using in my classroom," said Maloy.
Teacher Instagrammers often work together to strategically elevate each other's followings.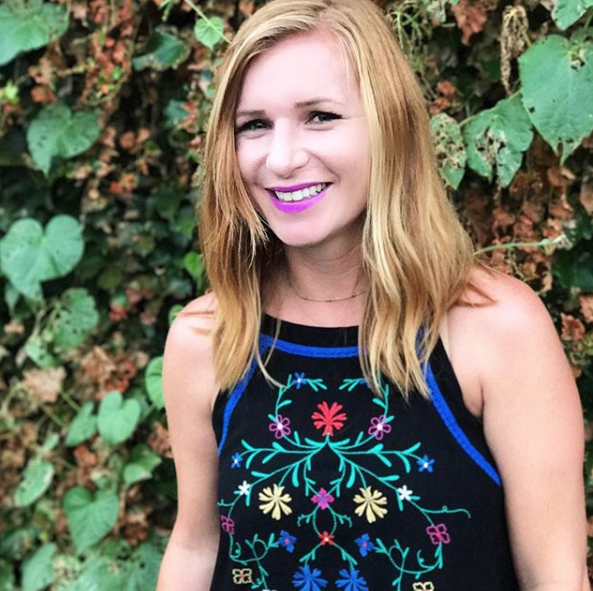 "We'd create hashtags that blew up like wildfire, we create follow loops that generate a lot more followers. So, there's strategic things we do behind the scenes," said Layla Henry, who runs Fancy Free in 4th, which has 40,000 followers. "It's not just like, one day I woke up and had all these followers. There's definitely strategy."
With an aesthetic that could be described as "Pinterest-y," it might be surprising that Instagram seems to have overtaken Pinterest as the place teachers are sharing their designs and ideas.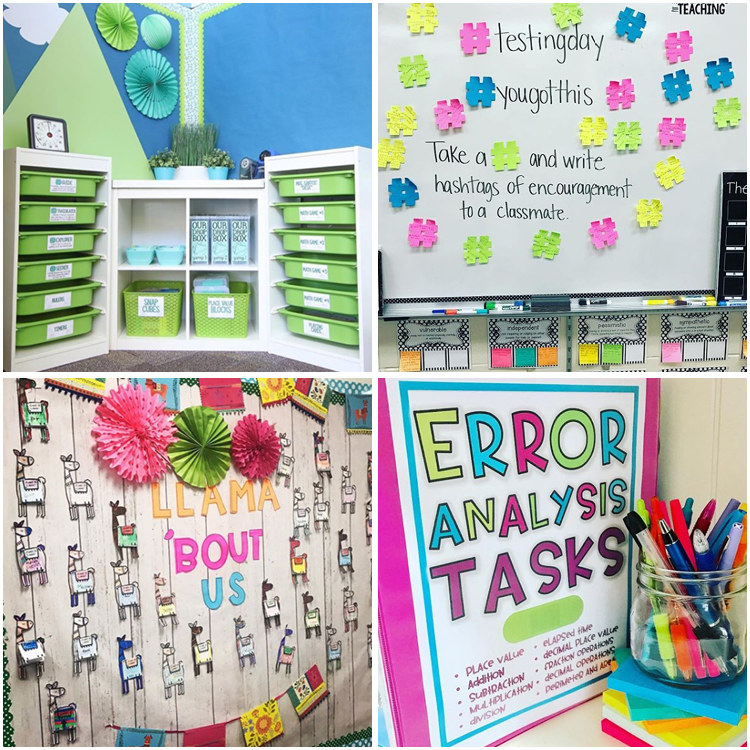 Maloy explained it this way: "People go to Pinterest to get ideas." Conversely, Instagram allows teachers to actually connect with each other and discuss those ideas.
"With Instagram, it's really cool because you're able to direct message the person right away and ask, 'Hey how did you do this?' or 'I have some questions about my classroom!'" said Maloy. "I have new teachers messaging me all of the time. It's like Pinterest, but it goes a step beyond because you have that collaboration and a way to connect with people."
Teachers said students' parents have been very supportive of their Instagram fame, particularly because it helps them stay in the loop about what their kids are up to.
"I think parents love peeking inside the classroom," said Henry. "My daughter was in first grade last year, and her teacher had a Twitter and a bunch of other things, and I feel like I was able to, like, stalk my daughter while she was in school. I loved it."
Henry said her Instagram can help students and their parents connect in a more natural way and have more meaningful conversations about what they're learning in school.
"It's like Pinterest, but it goes a step beyond, because you have that collaboration and a way to connect with people."
"When kids come home and you ask them how their day was, they just say 'fine.' But then I can ask like, 'Oh, I saw that you were doing this at school, tell me about it.'" said Henry. "It's a different way of communicating because at the end of the day they're tired or just don't want to talk about it."

Most teachers do not share photos of their students' faces for privacy reasons, and the ones who do check with parents before posting, several of them said.
School administrators have largely been supportive too, and many of the teachers said their social media work is seen as proof that they're passionate, creative, and skilled at their jobs.

"My principal has always been really supportive," said Groesbeck. "She used to have a TPT store when she was still a teacher, and when she became an administrator she had to let that go. She's actually the one who encouraged me to sign up on TPT."
A number of these teachers have gone on to make more than a million dollars in sales.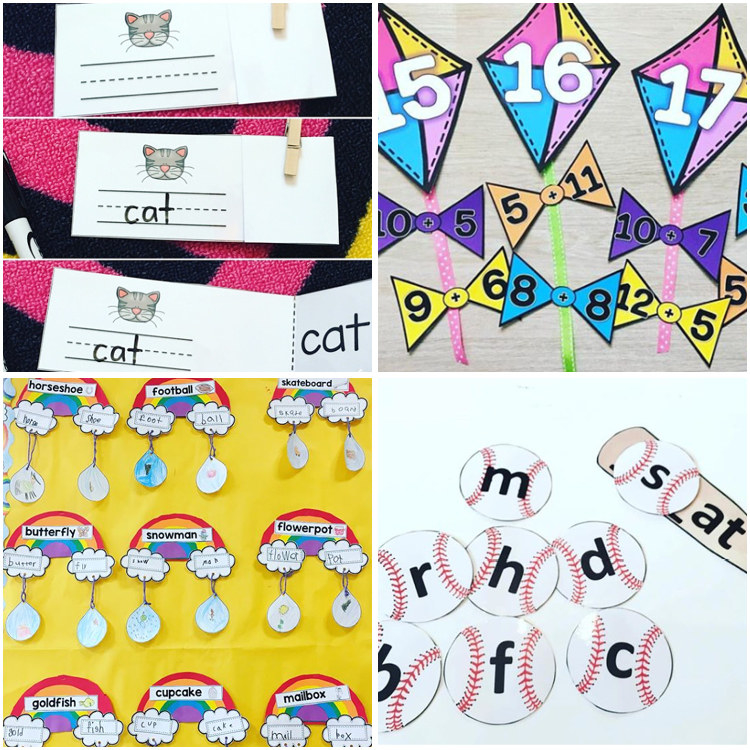 Erin Cobb, who runs the account I'm Lovin' Lit, told BuzzFeed News joining the "TPT millionaires" club has "impacted my life in too many ways to mention."

"My husband gave up his career to support mine and be a stay-at-home dad," Cobb said. "We were able to afford fertility treatments to add to our family. I'm able to take a few years off of teaching while my daughter is still at home, and when my oldest son starts college next year, we'll be able to help him with that too."
"My husband gave up his career to support mine and be a stay-at-home dad."
In spite of all their success, some of these teachers think about what could happen if the teacher influencer bubble bursts one day. This concern is what keeps some of them in the classroom.
"As the market becomes more saturated and more teachers start joining, of course there's going to be more competition," said Groesbeck. "It feels stable, but I know that it's not a forever income. So that's why I do continue to teach, because it is a guaranteed salary."

"I also find that I kind of have to reinvent myself at times, because as it's become more saturated and people create similar things, you have to find a way to set yourself apart," said Groesbeck. "One of the difficulties is that you have to remain relevant, I guess. I do fear sometimes that my stuff will get old and dated and people won't want them anymore."
Many teachers said their social media work is not just about the money — they really love doing it.

"It doesn't usually feel like work because I actually really love doing it," said Dingraudo. "I truly enjoy making all these things and sharing all these ideas because I use them in my classroom too, so they're helping my kids."
Nearly every teacher said the best part about their Instagram is how it's helped them find community with other teacher Instagrammers.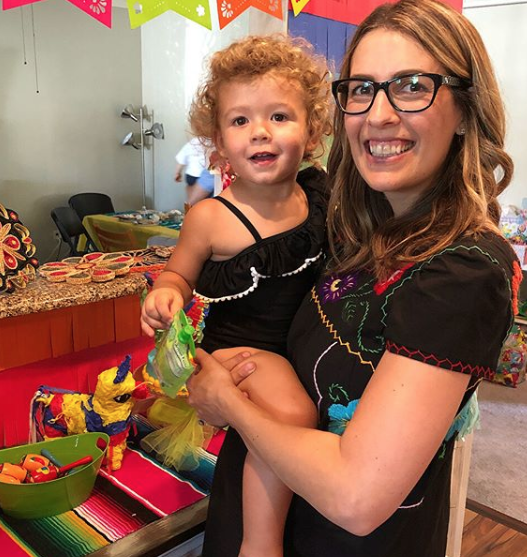 "At the time [I started my Instagram], I taught at a really small school, and I was the only fourth-grade teacher at my school," said Maloy. "So I was just looking for ways to collaborate with other teachers, share what I was doing with my class, and learn about what other teachers were doing with their classes as well."
Maloy said it felt like "this whole awesome community I was able to connect with."
"I've actually met some of my really good friends through blogging and Instagram, which is crazy because growing up, it was like, you don't talk to people online, you don't meet people," said Maloy.
Hadar Hartstein, a "TPT millionaire" who runs the account Miss Kindergarten with 70,000 followers, told BuzzFeed News she'd "100%" still be creating products and Instagramming even if she wasn't earning money.

"I don't view it as a way to make money, I think of it as a way to share my passion and experiences. It's a fun thing for me," said Hartstein. "The fact that I'm able to bring in extra income with it is a huge plus."