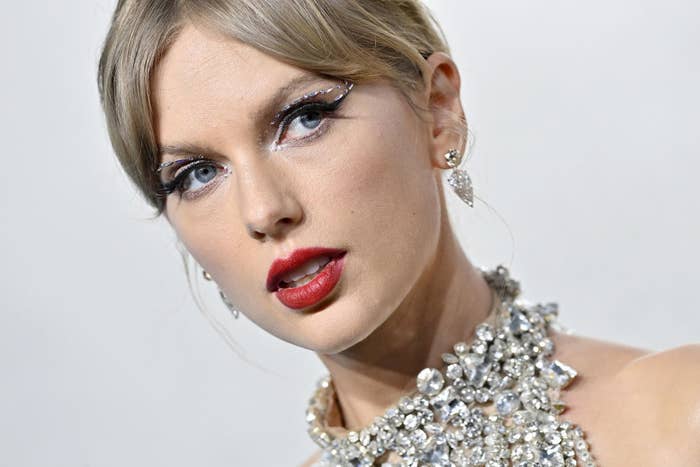 Tickets to Taylor Swift's upcoming tour went on sale Tuesday — but Ticketmaster crashed almost immediately, making it impossible for many fans to buy tickets and sending thousands of Swifties into all-out pandemonium.
Snagging tickets to the "Eras Tour" — Swift's first tour in four years, and just as many original albums — was never going to be easy. Many enrolled for a chance to access the "Verified Fan" presale, but only the luckiest ones were selected.
Ticketmaster crashes may be nothing new, but fans knew there was trouble as soon as they logged in to the presale Tuesday morning. People were stuck waiting in the queue for hours with "2000+ people ahead" of them.
For those that managed to actually get through, many got error messages saying their codes were invalid or associated with a different account.

Some people even got kicked off the website while attempting to complete their purchase and had to rejoin the thousands waiting in the queue.

At one point, it appears Ticketmaster may have temporarily stopped sales in order to address the problems. After more than an hour in the queue, many people reported that a message had appeared on the page saying the queue had been paused. Since then, it appears to have opened back up.

At least some people have managed to secure tickets — including, of course, scalpers. Tickets are already listed on StubHub for thousands of dollars, and even nosebleed seats are going for hundreds.

It's not yet clear how widespread these issues are. Thousands of frustrated fans have tweeted at Ticketmaster, clamoring for a solution and complaining that the company hadn't adequately prepared for the demand. Early into the chaos, the company tweeted that it was "aware fans may be experiencing intermittent issues with the site" and is "urgently working to resolve" the problem.
Later Tuesday, Ticketmaster said demand for tickets was "historically unprecedented," with "millions" of fans attempting to purchase theirs. "Hundreds of thousands" of tickets have been sold so far, it said. Those stuck in the queue were advised to "hang tight" while the company worked "to get fans through as quickly as possible."
The West Coast presale was pushed back several hours, and the Capital One presale — which was expected to be even bigger than the Verified Fan presale — was postponed until Wednesday.
"Thank you for your patience as we continue managing this huge demand," the company said.
Rep. Alexandria Ocasio-Cortez criticized Ticketmaster in a tweet, saying they're a "monopoly" that needs "to be reigned in," echoing growing accusations from activists that the company's 2010 merger with Live Nation violated antitrust laws.
A spokesperson for Swift did not immediately respond to a request for comment from BuzzFeed News.
It's a sad, beautiful, tragic day for Swifties, but at least we got some good tweets to remember it all too well.
Now stand in the corner and think about what you did, Ticketmaster!!!