Lauren and Corey Rexroad, a West Virginia couple, celebrated their one-year anniversary last month at a place that's near and dear to their hearts: Target.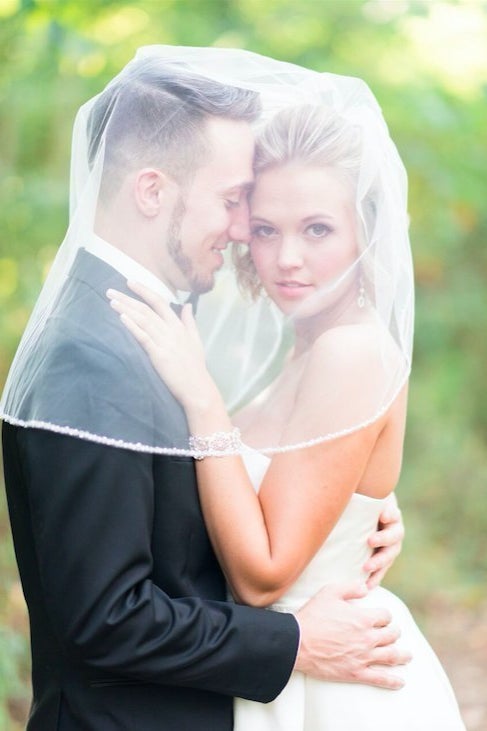 Lauren told BuzzFeed News they've been spending quite a bit of time at Target while remodeling their home, and thought a photo shoot would be a unique way to commemorate this time in their lives.
"I didn't want to do the typical shoot that everybody does," she said.
The Target staff people were incredibly accommodating, Corey said, and really went above and beyond to help them pull it off.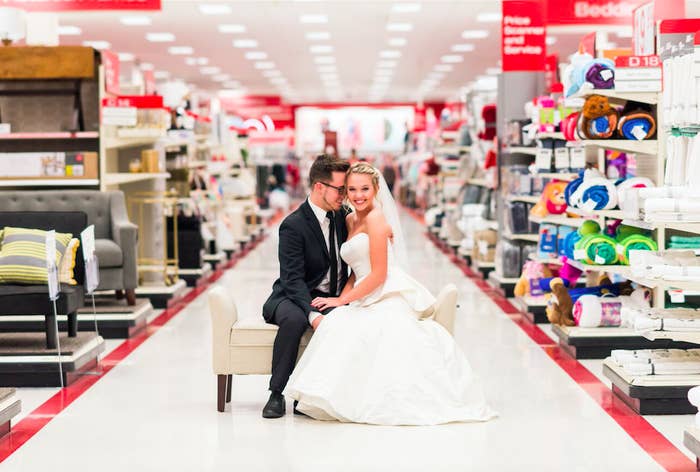 Lauren said the shoot would have been nothing without their photographer, Callie Lindsey, who also photographed their engagement and wedding.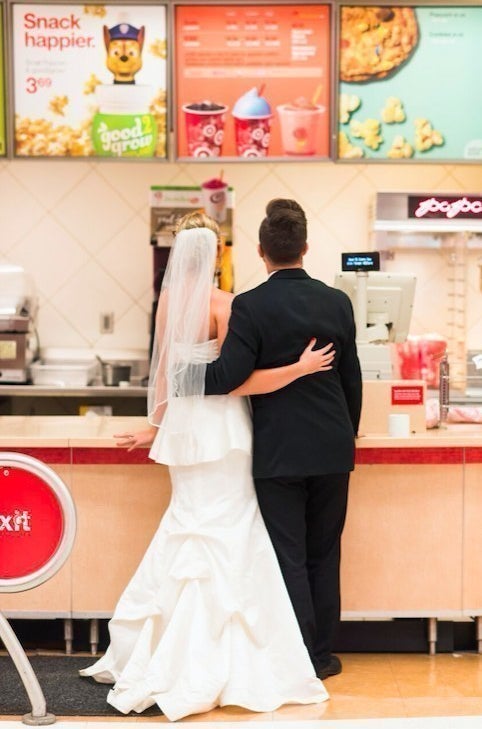 "She took it and she ran with it," Lauren said. "She made it amazing, and we're so thankful for Callie."
Photographer Callie Lindsey, a self-proclaimed "extreme Target lover" herself who said she goes there "at least three times a week," called the photo shoot "a natural union of my two biggest loves."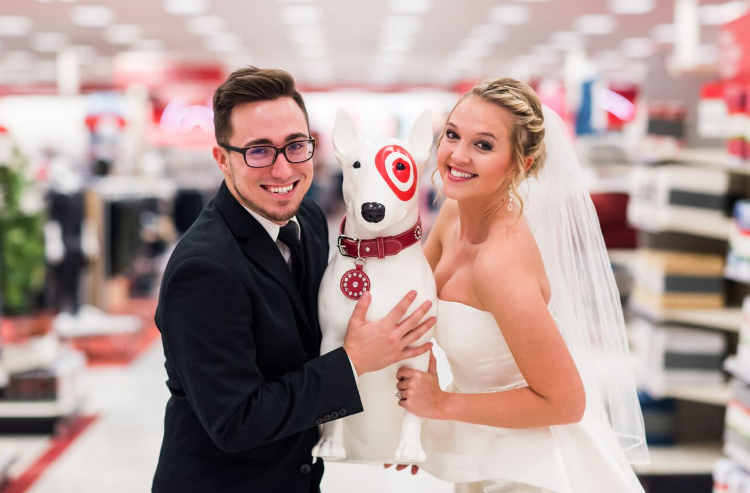 "It was so much fun to recreate the photos from one of the best days of my life," Lauren said. "And being able to recreate and recapture those moments in as crazy a place as Target, it was so fun."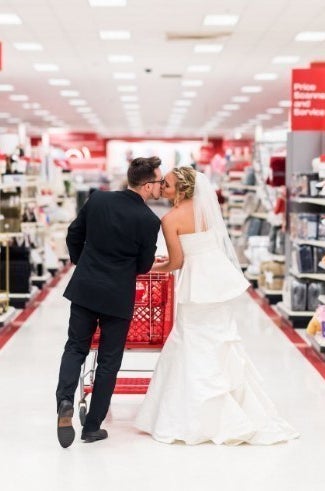 "Corey and I, we just have fun together," she said. "We had a blast."