Stranger Things creators Matt and Ross Duffer have apologized after a former crew member accused them of verbally abusing multiple women on the set of the popular Netflix show.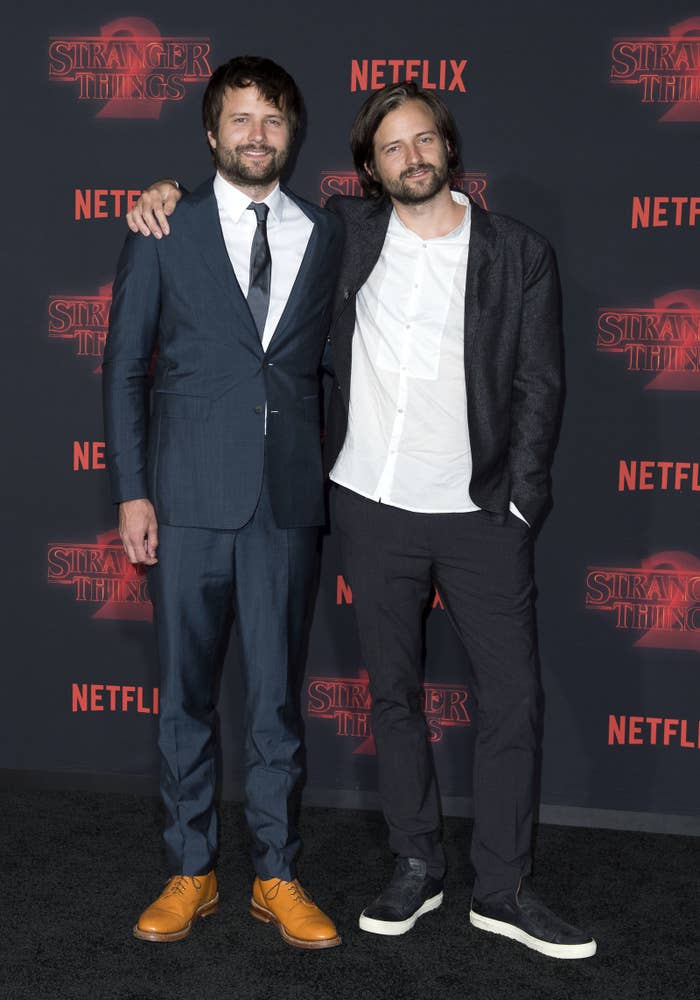 Peyton Brown, who worked on the show's second season, posted to Instagram on Thursday saying she "personally witnessed two men in high positions of power on that set seek out and verbally abuse multiple women."
Though she did not initially mention the Duffer brothers by name, Brown confirmed to a commenter that she was speaking about them, according to Deadline. The comments section on the post is now disabled.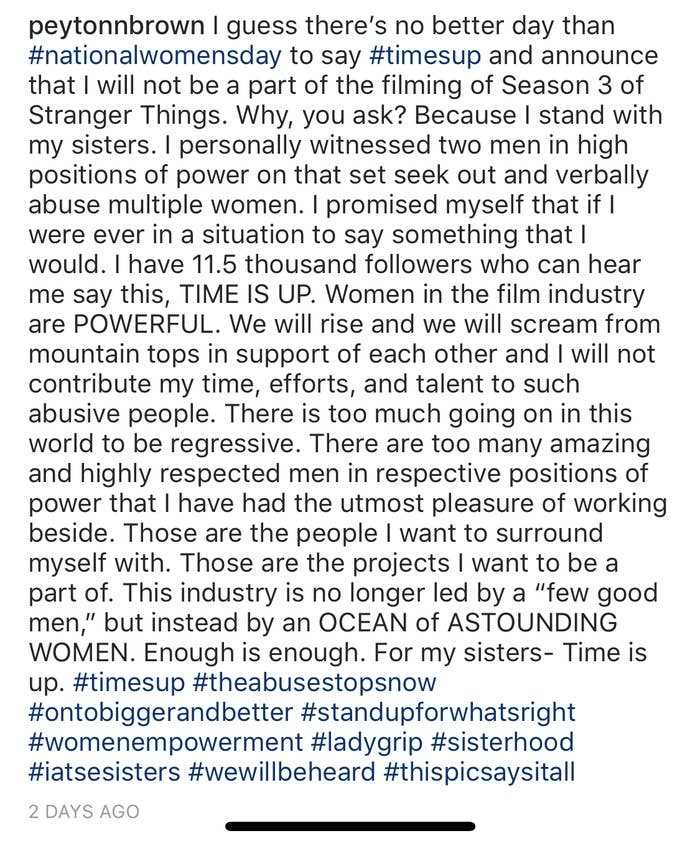 In the post, Brown said she would not be returning to work on the show's third season "because I stand with my sisters."
"I have 11.5 thousand followers who can hear me say this, TIME IS UP," Brown wrote. "Women in the film industry are POWERFUL. We will rise and we will scream from mountain tops in support of each other and I will not contribute my time, efforts, and talent to such abusive people."
Brown did not immediately return a request for comment from BuzzFeed News.
In a statement to BuzzFeed News, the Duffer brothers offered an apology, but said they feel they've been "mischaracterize[d]."
"We are deeply upset to learn that someone felt uncomfortable on our set," the Duffer brothers said. "Due to the high-stress nature of production, tempers occasionally get frayed, and for that, we apologize."
"However, we think it is important not to mischaracterize our set, where we believe strongly in treating everyone fairly regardless of gender, orientation, race, religion, or anything else," they said. "We remain totally committed to providing a safe and collaborative working environment for everyone on our productions."
A Netflix spokesperson told BuzzFeed News they looked into the allegations against the show's creators and found no wrongdoing.
"Maintaining a safe, respectful atmosphere on set is important to us, and we know it is to the Duffer Brothers as well," the spokesperson said.
On Sunday, Brown told BuzzFeed News that she stands by her original post and accused Netflix of not conducting a "very thorough" investigation. "They did not follow up with either woman whose names I gave them before releasing their statement," she said in an Instagram message.