I Can't Believe The Guy Who Threatened Stormy Daniels Is...Every Random Famous White Guy
Who is he???
Who's this man? On Tuesday, Stormy Daniels and her lawyer released this composite sketch of an unidentified man she says threatened her in 2011 to not talk about an affair she says she had with Donald Trump in 2006.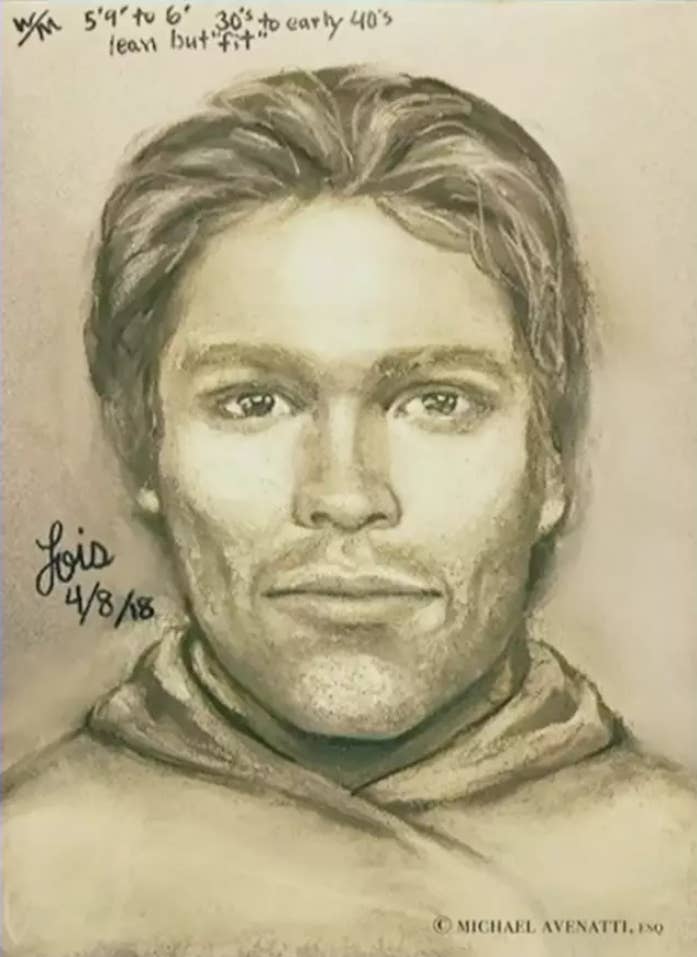 During a 60 Minutes interview last month, Daniels said a man came up to her in a parking lot in Las Vegas in 2011 and told her to "leave Trump alone" and "forget the story."
"I was in a parking lot, going to a fitness class with my infant daughter," she said. "And a guy walked up on me and said to me, 'Leave Trump alone. Forget the story.' And he leaned around and looked at my daughter, and said, 'That's a beautiful girl, it would be a shame if something happened to her mom.'"
Daniels said she never saw the man again, but was "100%" certain she'd recognize him if she ever did.
"If he walked in this door right now, I would instantly know," she said.
In an interview with The View on Tuesday, Stormy Daniels, whose real name is Stephanie Clifford, revealed the sketch and said the man who allegedly threatened her was "sort of well-dressed" and "nothing about him alarmed me."
Daniels said she agreed to the $130,000 hush money deal in 2016 with Trump's personal lawyer, Michael Cohen, out of fear of the threats.
Cohen has denied involvement with the threats to Daniels, and Trump has denied knowing about the $130,000 payment.
Right away, people had some ~guesses~ as to who it might be.
They are...obviously jokes. But man, some of them are spot on.
Chad, is that you?!?
Pretty much everyone thinks he looks like Tom Brady.
And quite a few people think the mystery man looks like Willem Defoe.
Who could it be?
Welcome to the OC!