It's probably not a great day to be former president Donald Trump, who any day now could be indicted over his role in the payment of hush money to Stormy Daniels during the 2016 election.
But Daniels? Oh, she's doing just swell, thanks for asking.
On Tuesday, as prosecutors in New York are believed to be on the brink of filing an indictment — the first time in US history a president, past or present, would ever face criminal charges — Daniels not-so-subtly subtweeted Trump.
"Wow! It's a beautiful morning," Daniels tweeted. "It's always been my dream to sip coffee on my farm porch and watch my gorgeous horse graze.
"Anything exciting going on today?" she winkingly added.
Though Daniels indeed lives on a horse farm in Florida, the comment may also have been a tongue-in-cheek reference to Trump's go-to insult for her. Just one night earlier, in a video posted to Truth Social, Trump disparagingly called her "horseface."
Trump first publicly used the degrading nickname for Daniels in 2018, one of the many instances in which the former president has attacked women for their appearance.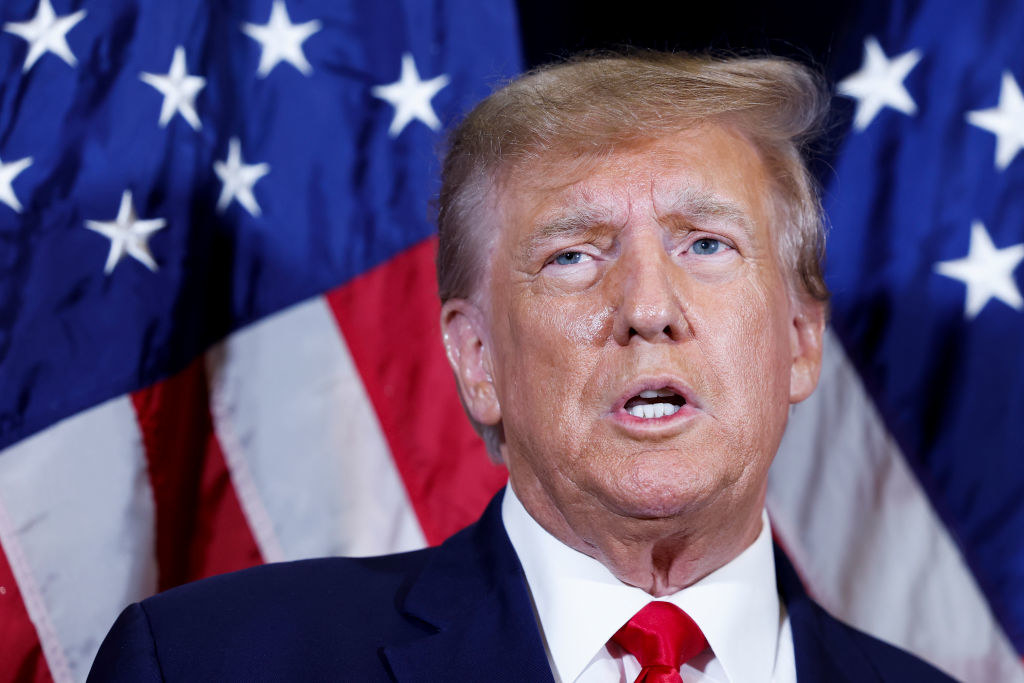 For weeks, New York prosecutors have been expected to issue their historic indictment, which comes as Trump gears up for yet another White House run in 2024.
Trump himself has recently acknowledged that charges against him may be imminent and called for his supporters to protest.
"THE FAR & AWAY LEADING REPUBLICAN CANDIDATE AND FORMER PRESIDENT OF THE UNITED STATES OF AMERICA, WILL BE ARRESTED ON TUESDAY OF NEXT WEEK. PROTEST, TAKE OUR NATION BACK!" Trump wrote in a Truth Social post on Saturday.
It's unclear why Trump claimed this would happen on Tuesday, and a spokesperson for the former president later told the New York Times they did not actually know when the indictment might come. "President Trump is rightfully highlighting his innocence and the weaponization of our injustice system," the spokesperson added.
The New York indictment is expected to center on a $130,000 payment to Daniels, whose real name is Stephanie Clifford, which was allegedly made to keep her from going public in 2016 about a sexual relationship she claimed she had with Trump in 2006. Trump has denied the relationship.
Trump's former attorney Michael Cohen pleaded guilty in 2018 to charges of tax fraud, campaign finance crimes, and lying to Congress related to the payment, which he said he did in an act of "blind loyalty" to Trump. He was sentenced to three years in prison but was released after just over a year due to concerns with COVID-19, serving the remaining time on house arrest.
Though Trump initially denied any knowledge about the payment, he later admitted to reimbursing Cohen for the money. However, he has continued to deny that he ever had sex with Daniels, claiming the payment was unrelated to his campaign. While the hush money payment would not in and of itself be illegal, improperly documenting the payments as Cohen's retainer fee could potentially constitute the crime of falsifying business records.
The New York indictment is only one of several Trump is potentially facing. In Georgia, he is being investigated for efforts to interfere with the 2020 election results.
He's also being investigated at the federal level for his actions related to the Jan. 6 insurrection, his phone call with a Georgia official where he allegedly tried to overturn the 2020 election results, and for his handling of classified documents.
In his Truth Social video on Monday, Trump called the cases "four horrible, radical left, Democrat investigations of your all-time favorite president, me," and said they were "just a continuation of the most disgusting witch hunt in the history of our country." He also called his phone conversation with the Georgia election official "absolutely perfect."
"They're all sick, and it's fake news," Trump said.