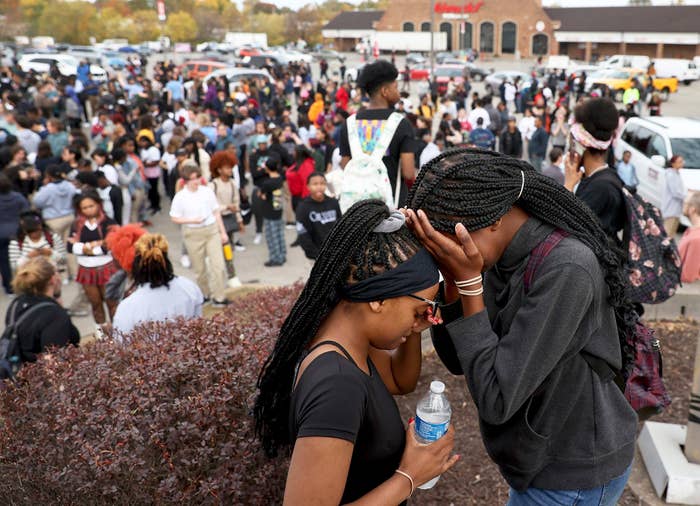 A shooter opened fire inside a St. Louis high school Monday morning, killing two and injuring seven others.
The shots rang out inside Central Visual and Performing Arts High School just after 9 a.m., sending students and faculty running in terror and scrambling to hide just as the school day had started.
The deceased victims were a 16-year-old girl and 61-year-old woman, St. Louis Metropolitan Police Department Commissioner Michael Sack said in a press conference Monday evening.
Loved ones identified them to local media as Alexandria Bell, a tenth grader, and Jean Kuczka, a health and physical education teacher.
The seven injured victims, all of whom were 15 or 16, were transported to hospitals after the shooting and are now in stable condition, Sack said. Four were treated for gunshot wounds, while the other three suffered "trample injuries," which included abrasions and a fractured ankle.

The suspect in the shooting is also dead, having been shot by a responding police officer, Sack said. Police identified him Monday evening as Orlando Harris, 19, and said he graduated from the school last year and had no prior criminal history. A motive is not yet known, and the investigation is ongoing, but Sack said they believe there may have been "some mental illness that he was experiencing."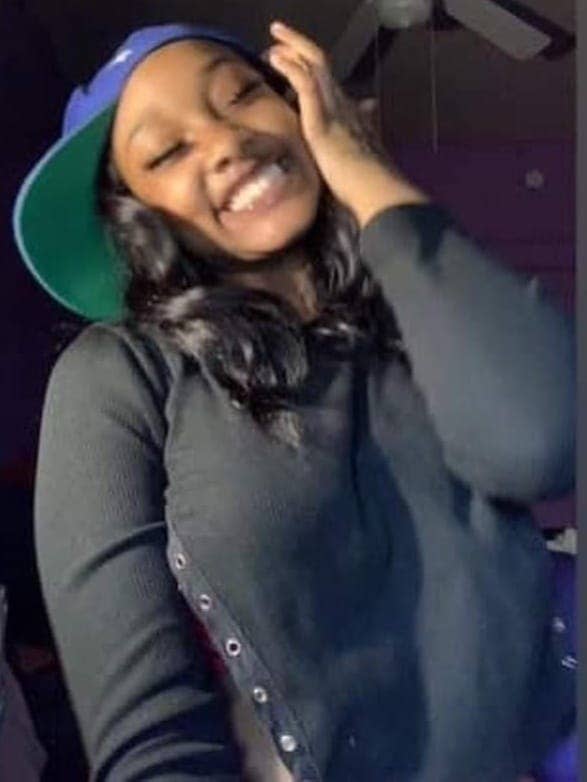 Alexandria Bell, 16, loved art and dancing and was "always smiling," friends told the St. Louis Post-Dispatch. Immediately after the shooting, in a parking lot near the school where parents waited to be reunited with their kids, Alexandria's mother, Keisha Acres, called her daughter, desperate to hear she was safe. There was no answer, and her phone location was still inside the school.
"I have no clue what happened, but I just know my daughter is missing," she said. "I can't find her. She's not answering her phone. It's going straight to voicemail. Everybody's leaving, and my baby is not found."
"I know Alex would know to call my phone," Acres added. "She would borrow a random phone to say, 'Mama, I'm OK.'"

After learning her daughter had been killed, Acres said in a Facebook post that she was "lost without [her] baby girl" and her "heart is in a million pieces."
"My heart in human form," she wrote, sharing a photo of her daughter.
Jean Kuczka, 61, had taught health and physical education at the school since 2008, according to her biography on the school website. She was married with five children and seven grandchildren. She loved biking, and would participate every year in a charity ride to find a cure for juvenile diabetes, which one of her sons lives with.
Kuczka could not "imagine myself in any other career but teaching," she wrote in her biography, and realized she wanted to be a teacher in high school when she taught swimming lessons at the YMCA. "I believe that every child is a unique human being and deserves a chance to learn," she wrote.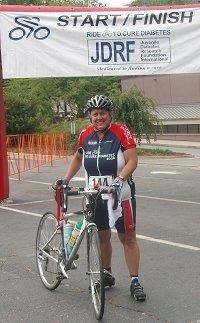 "My mom loved kids," one of her daughters, Abigail Kuczka, told the St. Louis Post-Dispatch. "She loved her students. I know her students looked at her like she was their mom."
It was a "heartbreaking day," Sack said in the press conference after the shooting, and said the victims go far beyond just the ones who received physical wounds. "We have hundreds of others — everyone who survived is going to take on trauma," he said.
"It's terrible to think about," Sack added. "Here is a safe place where kids go to learn, to grow, to develop, and something like this happens."
Doors to enter the building were locked, Sack said, noting that a school security guard who noticed the man trying to get inside "immediately notified other staff and ensured that [police] were contacted."
"It was that timely response by that security officer, the fact that the door did cause pause for the suspect, that bought us some time," Sack said.
Sack did not say how the suspect managed to enter the building, saying it could put other schools at risk. He did not immediately say whether a security guard at the entry point had a gun, but said "not all of the public safety school security officers are armed."
"They've got the doors locked, they've got the metal detectors — they're taking all the reasonable precautions," Sack said. "But if there's somebody who has a will, they're going to figure it out. We don't want to make it easy for them, but we've just got to do the best we can to extend the time it takes them to get into the building to buy us time to respond and get there."
Many students and faculty members didn't know anything was wrong until the principal made an announcement over the loudspeaker, using a code phrase intended for shootings, according to the St. Louis Post-Dispatch.

Initially, some thought it was only a drill, but then they heard gunfire. David Williams, a math teacher, told the newspaper he heard a man say, "You are all going to [expletive] die."
A student, 16-year-old Taniya Gholston, said she saw the shooter firsthand but did not recognize him, and that his gun jammed at one point. She recalled hearing him say something along the lines of being "sick of this damn school," she told the Post-Dispatch.
St. Louis Mayor Tishaura Jones thanked the first responders who "ran in and made sure our babies were safe," at times becoming choked up.
"I'm heartbroken for these families, who send their children to our schools hoping that they'll be safe," Jones said the news conference. "Our children shouldn't have to experience this. They shouldn't have to go through active shooter drills in case something happens — and unfortunately, that happened today."
The American Public Health Association says gun violence in the US is a public health crisis. It is a leading cause of premature death in the country, responsible for more than 38,000 deaths annually. As of Oct. 24, at least 16,532 people have died from gun violence this year, according to data from the Gun Violence Archive. Experts say guns are also the leading cause of death for children and teens in the US.