Stone & Strand, a New York jewelry company, recently debuted a new earring line by Maria Tash — and some rather, erm, colorful copy to promote it.
😏😏😏😏😏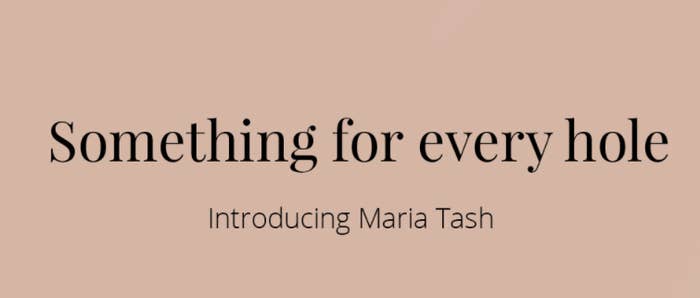 As you could probably expect, people were very mature about the whole thing.
I mean, we're all adults here, right?
Nadine McCarthy Kahane, the founder and CEO of Stone & Strand, told BuzzFeed News the copy was written internally by a team of young women with an "irreverent outlook."
Kahane said she had not been aware of the massive response — but that the double entendre had, in fact, been on purpose.
"We did write the banner deliberately, because we believe that in the same way men have historically been granted room in our discourse to make playful references to their sexuality, women should have that same freedom," she said.
Maria Tash, the designer whose earring line was promoted with the copy, tweeted that she did not approve the slogan and has asked to change it.
Still, a lot of people are giving a round of applause to the team that wrote the slogan.