On Friday morning at the Conservative Political Action Conference (CPAC), the crowd waved what at first glance appeared to be tiny pro-Trump flags during the president's speech. But something about them seemed...off.
Oh yeah, because they were RUSSIAN FLAGS.
The actual Russian flag for comparison: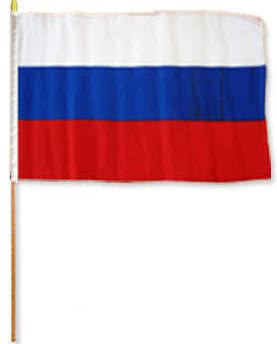 A CPAC staffer later came around and confiscated the flags.
CPAC attendees told Politico's Tim Alberta they had thought the person who gave them the flags was a staffer. "They saw red, white & blue — with 'TRUMP' stamped across it" and "gave no thought to Russian flag," Alberta tweeted.
Needless to say, people were confused.
Two members of the group Americans Take Action, Jason Charter and Ryan Clayton, took responsibility for the prank.
Americans Take Action worked with the Hamilton Electors on the failed strategy to flip the Electoral College for Hillary Clinton and staged several protests at Trump's inauguration.
Clayton told BuzzFeed News he affected a Borat-esque Russian accent while handing out some flags while saying things like "Trump and Putin great leaders, yes?" Here he is with a flag.
And here's Charter distributing flags outside after he was escorted from the convention.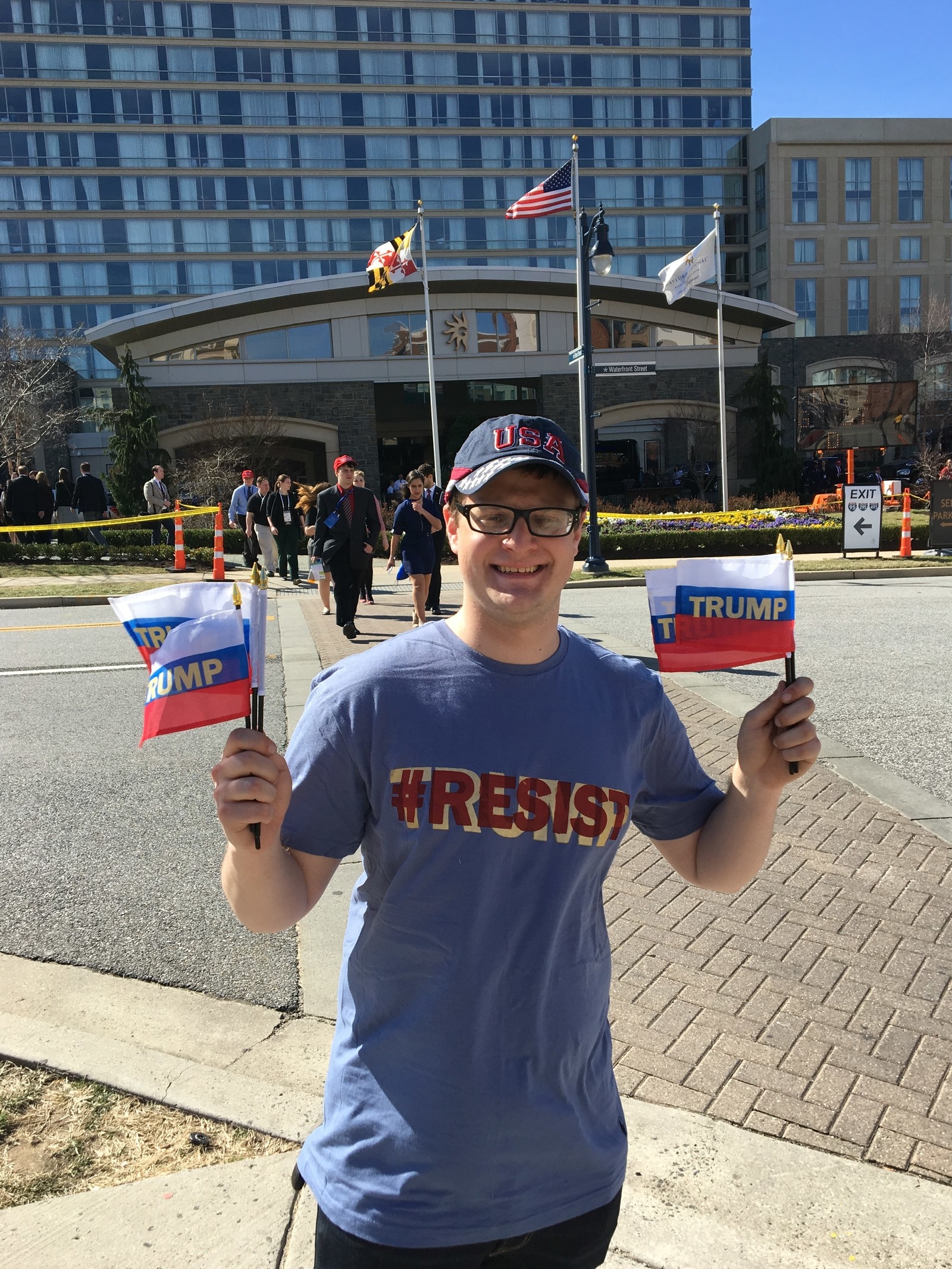 Charter said they arrived with about 1,000 flags and left with none.
"Most people saw Trump's name on the flags and didn't give a second thought to the fact that they were Russian," Charter said. Some attendees did refuse the flags, though.
These Trump supporters were really into the flags, according to Charter, after he handed them out saying "Russia great! America great!" in a fake accent.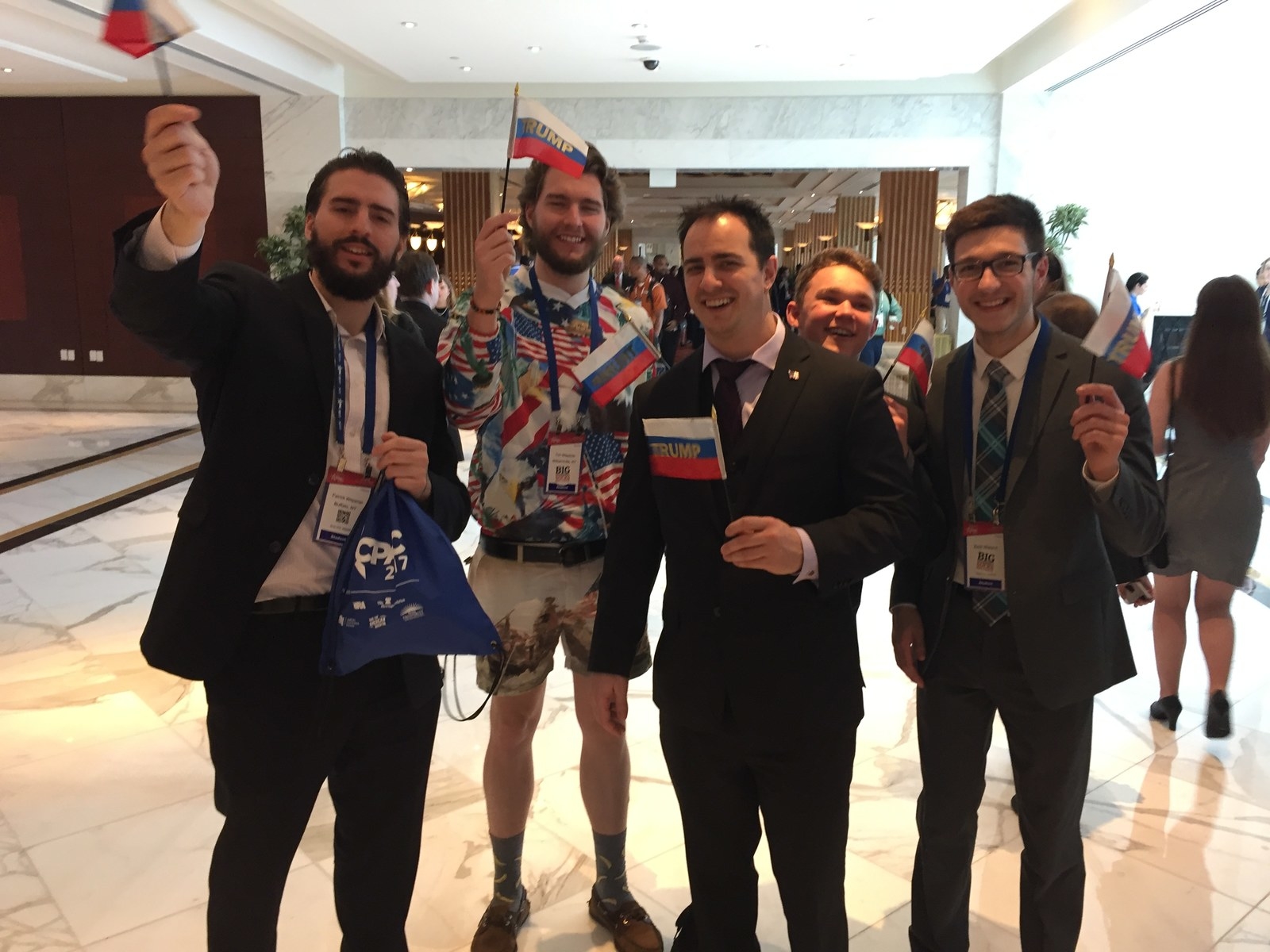 Their goal was to highlight the "clear and present danger" of Trump's ties to Russia and the effects they'll have on his presidency. And also to troll Republicans.
"Putin picked Trump because it's good for Russia, not because he's great for America. We must impeach Trump immediately; he's a traitor to the country that I love," Clayton said.
This is a developing story. Please check back at BuzzFeed News for more.