A raccoon was rescued by police after getting stuck in a sewer grate in Northampton, Massachusetts on Wednesday.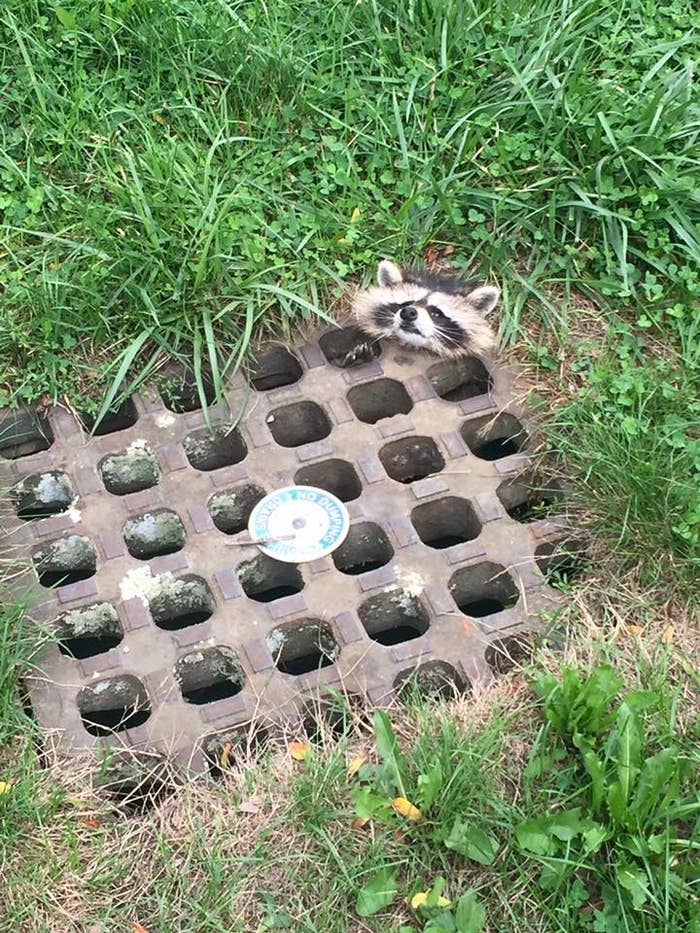 Rescuing him "took about 30 minutes and the careful use of cooking grease," police said.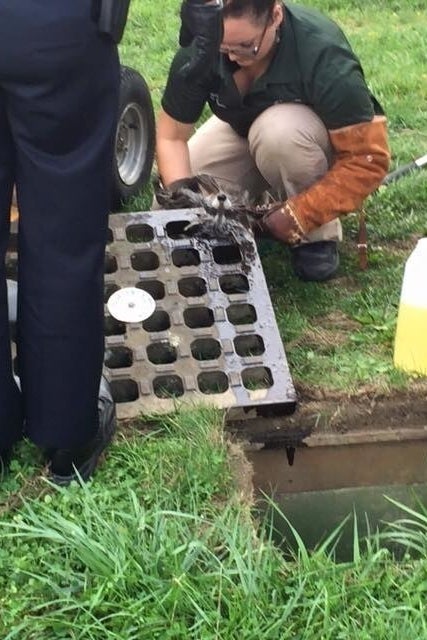 Maintenance workers and police at the hospital lifted the sewer grate out of the ground to help get the raccoon out.
An animal control officer toweled off the little guy, who then "took off running, back to the momma raccoon who was in another, more easily accessible grate" just a few feet away.