Early Monday morning, police in Cumberland, Wisconsin, got an alarming call — a car had been driven into the office of the local high school principal.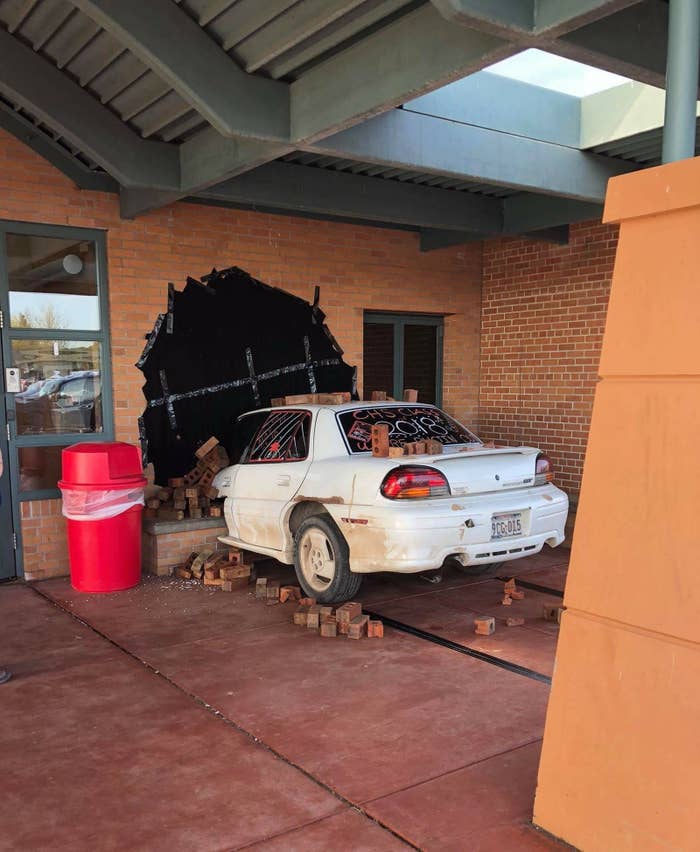 Upon inspecting the scene, however, they realized it was actually...a senior prank.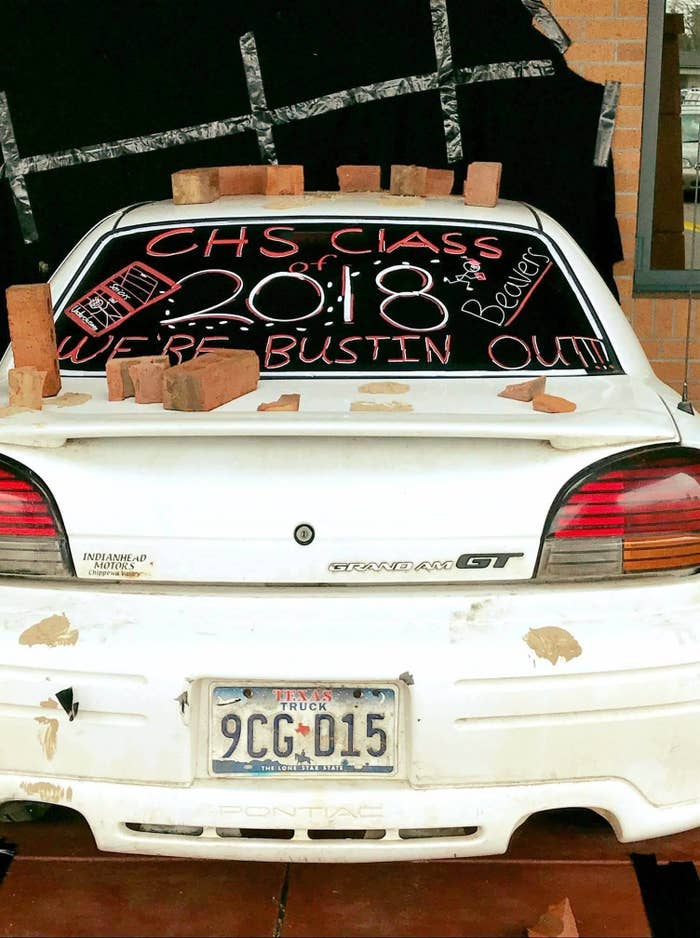 The Cumberland High School seniors had staged the "crash" by dragging half of an old car to the school, surrounding it with loose bricks, and constructing a fake hole in the wall out of a black tarp and duct tape.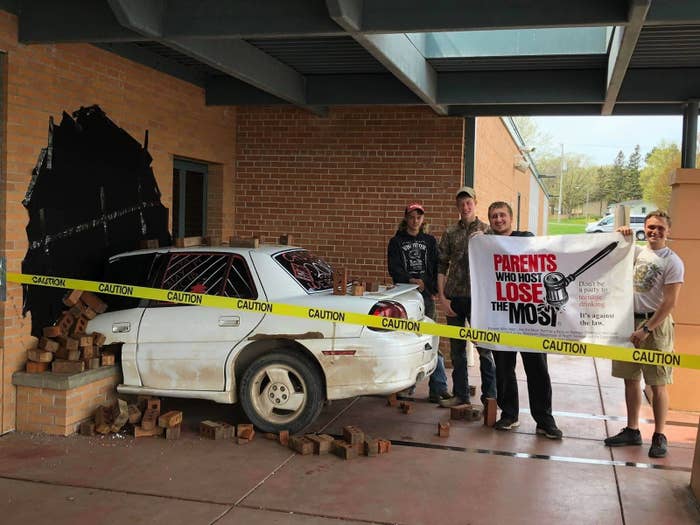 Konur Pasko, one of the seniors who planned the prank, told BuzzFeed News the idea arose from a conversation he had with his dad, who is the school's shop teacher, and three of his shop class friends, Cody Paul, Aidan Warner, and Jacob Woodley.
"We have always joked with my father that the school was a jail and once we graduated that we were going to bust out of this place," Pasko said. "That's where the phrase on the rear window of the car, 'CHS Class of 2018 — We're Bustin Out,' came from."
At the stroke of midnight Monday, the students stealthily gathered to set up the prank.
"Everyone had their own jobs and tasks to do so that our time setting up would be as little as possible," Pasko said. "We didn't want to attract any attention from the police because we wanted the prank to be as believable as we could make it."
Fortunately, the police got a kick out of their stunt — Police Chief Rick Rieper told BuzzFeed News it was "by far the best one that we've seen."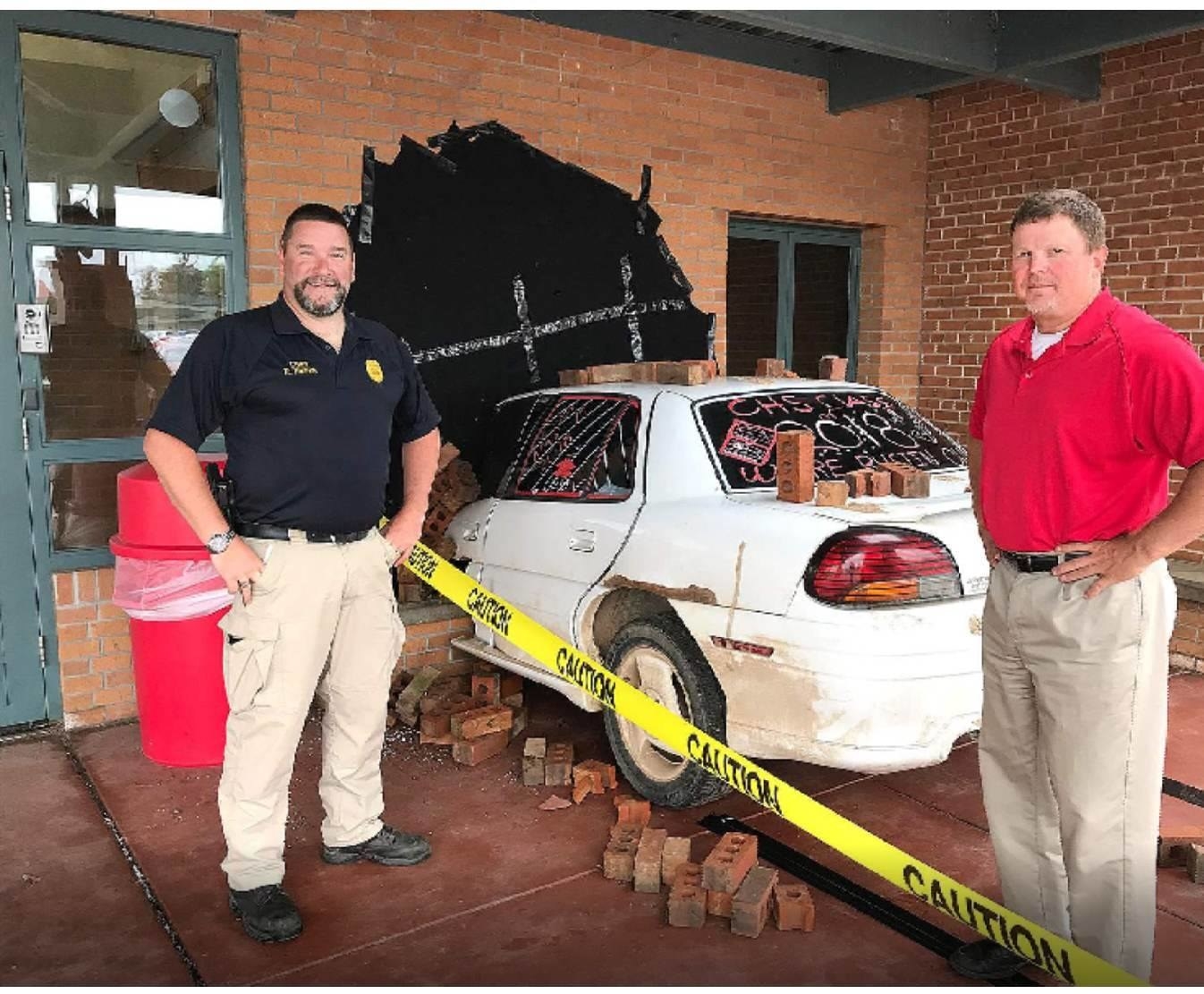 In a Facebook post, the police department congratulated the graduating class "on one of best senior pranks that Cumberland High School has seen."
The school district loved it too — in part because "this prank included absolutely no damage at all to school property," as the district said on Facebook.
Further pleasing the adults, the students later took a photo with a sign for a local initiative discouraging parents from hosting underage drinking parties. The photo was "a PSA since this went viral so quick," patrol officer Greg Chafer told BuzzFeed News.
"With everything going on in the world, if you cannot find humor in this, then I truly do not know what you will find humor in," Chafer said.
Pasko said he's glad everyone liked the prank so much...and that it didn't get him and his friends in trouble.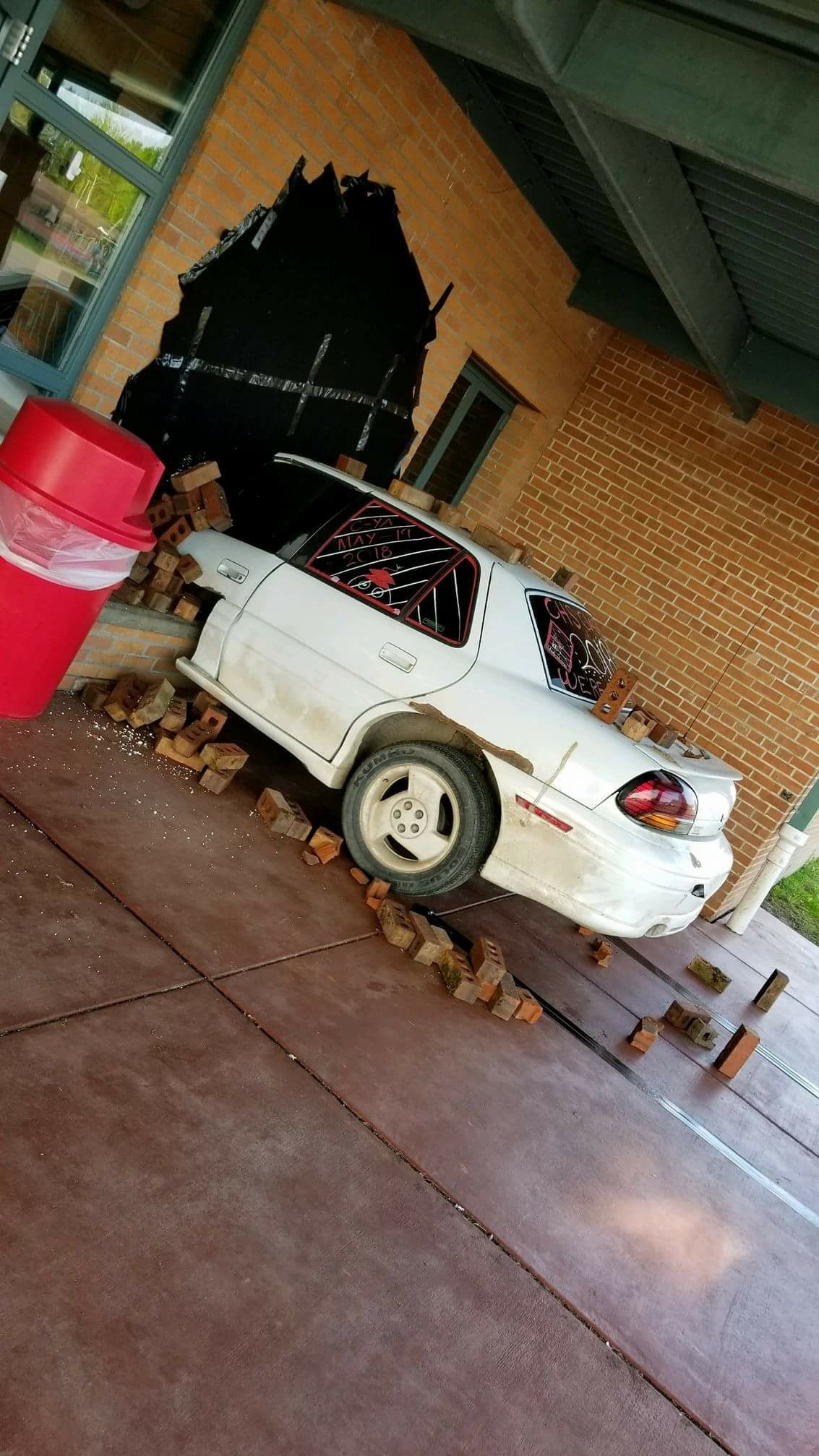 "We wanted to promote senior pranks, because when done right, [they] can be a great laugh and still not harm school grounds," he said. "And I do believe that we succeeded with doing that."