The day after the Senate passed a new rule to allow newborn babies on the Senate floor, Sen. Tammy Duckworth shared a photo of the outfit her baby would be wearing for her first trip to the Senate.
On Twitter, Duckworth said she made her newborn, Maile, had a jacket "so she doesn't violate the Senate floor dress code (which requires blazers)."
"I'm not sure what the policy is on duckling onesies, but I think we're ready," she said.
Maile made her Senate debut late Thursday afternoon.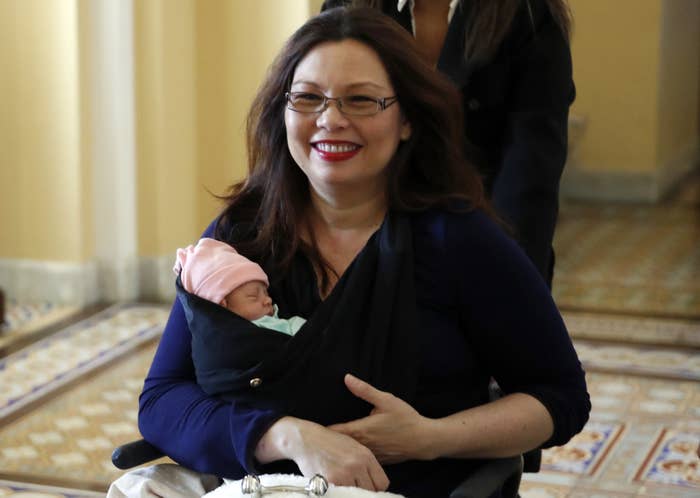 Duckworth proposed the historic rule change, which the Senate unanimously passed Wednesday evening, after she gave birth just 10 days ago.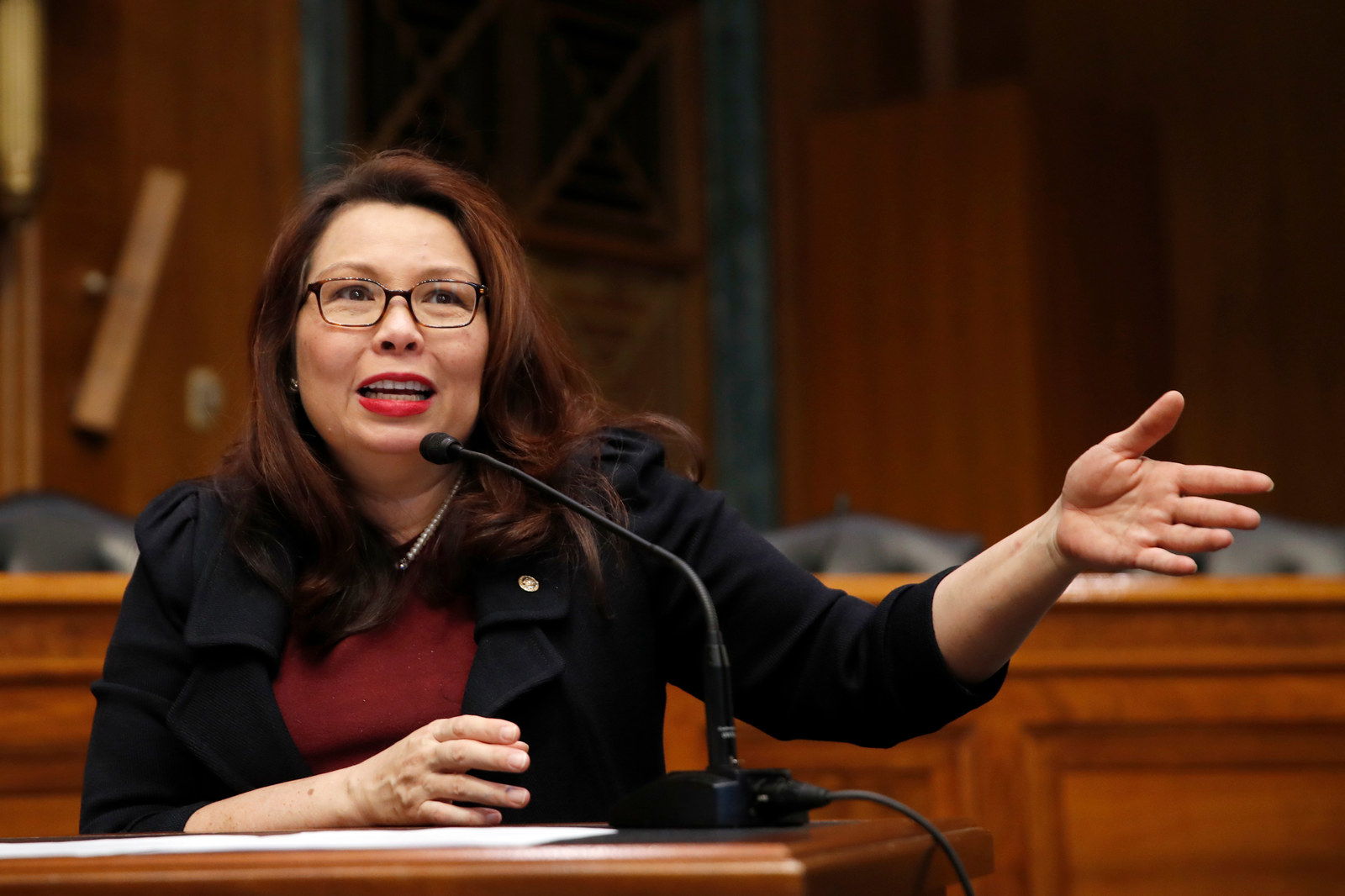 The Democratic senator from Illinois, who also served in the Iraq War and lost both legs in combat, is the first sitting senator to give birth while in office.
She gave birth to her second daughter, named Maile Pearl Bowlsbey, April 9.
Duckworth proposed the new rule to "bring the Senate into the 21st century by recognizing that sometimes new parents also have responsibilities at work."
While it was voted in unanimously, the new Senate rule didn't go without concerns, particularly from a bunch of the male Senate Republicans, according to the Associated Press.
"But what if there are 10 babies on the floor of the Senate?" Republican Sen. Orrin Hatch asked, obviously leading to a slew of good Twitter jokes about the inevitable baby coup.
Sen. Pat Roberts, also a Republican, said that while he would not oppose the change, "I don't think [it's] necessary."
Sen. Tom Cotton, a Republican from Arkansas, said he would not mind the new rule but since some senators might mind, "the cloakroom might be a good compromise."
Sen. Amy Klobuchar, a Democrat from Minnesota, shot down Cotton's suggestion of making Duckworth vote from the cloakroom, saying the space would not be accessible due to Duckworth's use of a wheelchair.
"Yes, you can vote from the doorway of the cloakroom, but how is she going to get to the cloakroom when it's not wheelchair accessible?" Klobuchar asked.
In a press release Wednesday night, Duckworth thanked Senators on both sides of the aisle for passing the rule change.
"By ensuring that no senator will be prevented from performing their constitutional responsibilities simply because they have a young child, the Senate is leading by example and sending the important message that working parents everywhere deserve family-friendly workplace policies," Duckworth said.