This is Alfredo Pelicci, a 28-year-old lawyer in Washington, DC.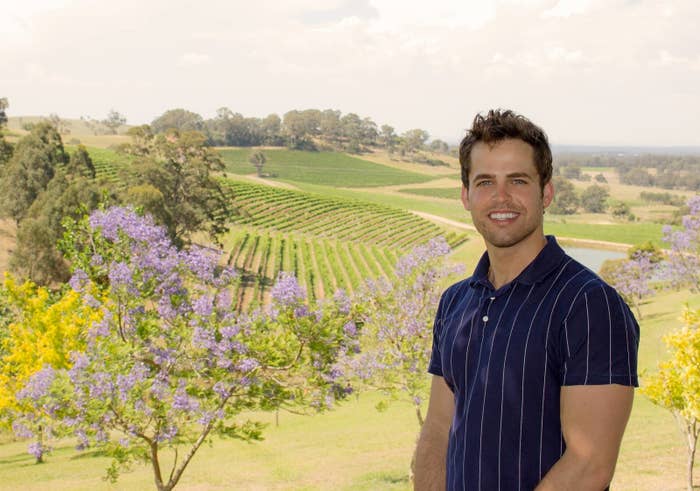 "Say, 'I'm ruining America!'" Pelicci said in the video, while posing for a selfie with Conway.
According to Pelicci, Conway "became a little more agitated" after the video stopped and continued speaking to him as he walked out the door.
"She kept continually saying, 'You're so brave! You should be happy!' and her tone became less professional as I was walking away," he said.
Conway did not immediately respond to a request for comment from BuzzFeed News.
The video quickly spread on Twitter, where people thought it was hilarious.
Pelicci has been compared to a hero.
And, naturally, the internet has a new crush.
Pelicci said he was surprised how many people have watched the video, and that his words to Conway simply "came from [his] heart" out of a desire to "get a message across."
"This administration is threatening the safety of transgender students, is actively targeting religious minorities, and is tearing apart families that have been in this country for nearly their whole lives," Pelicci said.
"They should feel the shame of those actions everywhere they go — and they definitely will in the very blue Washington, DC," he said.