The internet was faced with a shock on Friday when these photos made the rounds on Twitter: Could it be? Did Bernie Sanders have a framed picture of Harambe, the gorilla who died, in his living room?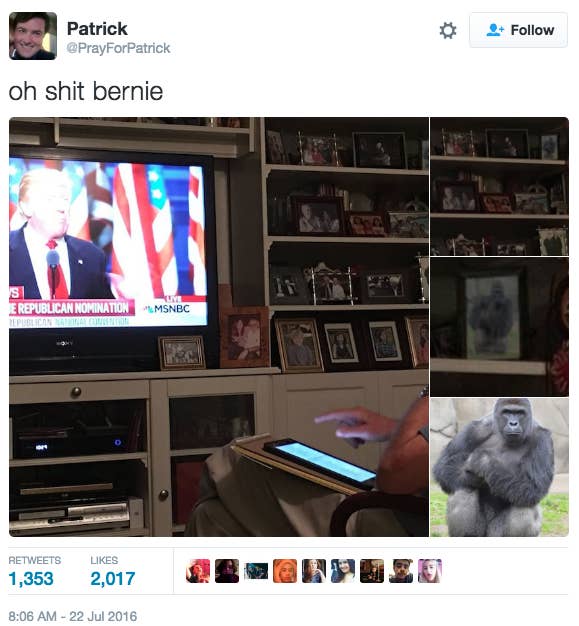 Naturally, parody Twitter accounts soon picked it up, spreading the photo far and wide.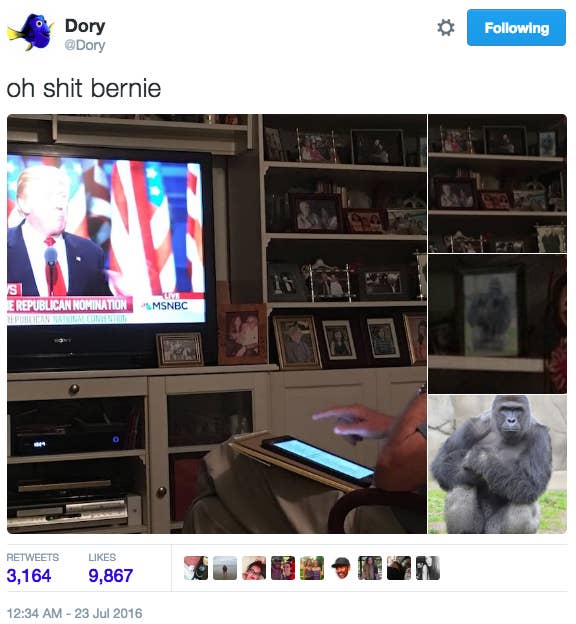 That's when it really took off.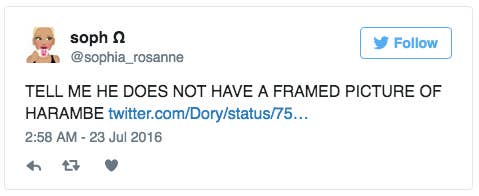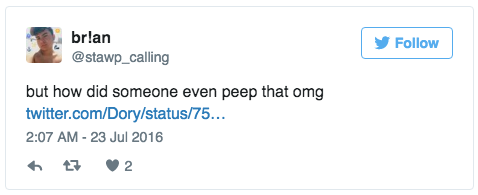 A lot of people reeeally thought it was real.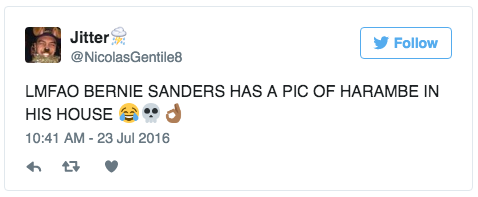 It was even politicized across party lines.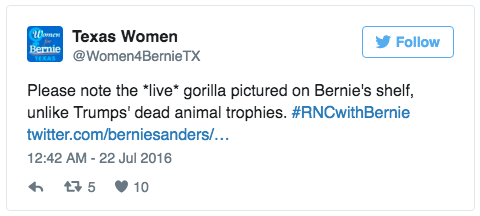 It was truly something.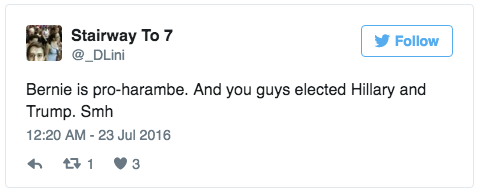 There was only one problem: It's photoshopped AF.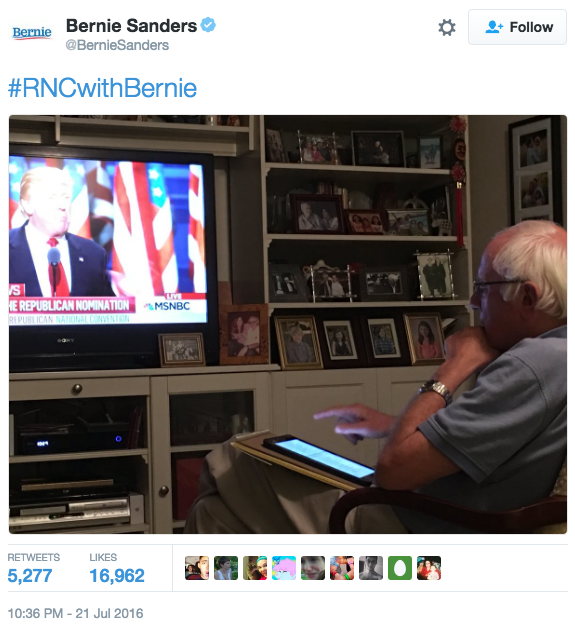 Shall we take a closer look?