A Republican official in Pennsylvania resigned Friday after a local news outlet revealed she'd made Facebook posts calling protesting NFL players "baboons."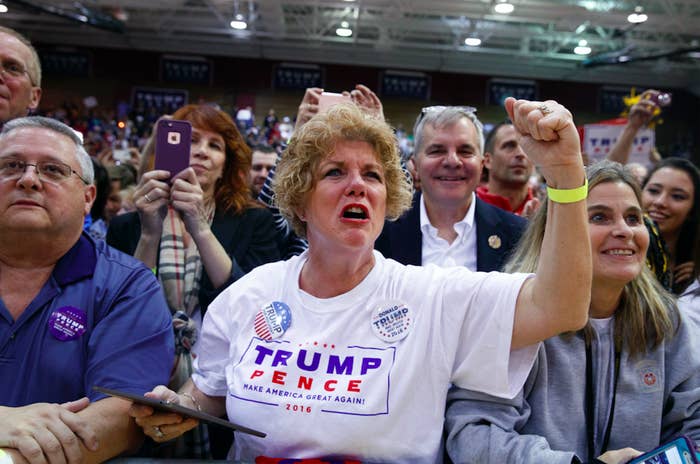 Carla Maloney had served as secretary for the Republican Committee of Beaver County, Pennsylvania.
On her Facebook page, which can no longer be found, Maloney bemoaned "reverse racism," according to the Beaver County Times.
She also reportedly said she was "sick of the name calling, rioting, shooting, and looting," and predicted a civil war would break out "soon than later."
"Tired of these over paid ignorant blacks telling me what I should believe in. I will tell you what I believe in and that is our Flag the National Anthem and America period end of story," Maloney reportedly wrote. "You don't like it here go to Africa see how you like it there. We are all Americans not African American not Hispanic American. WE ARE ALL AMERICAN."
The committee's chair, Chip Kohser, told the Beaver County Times the posts were written in September of last year, after the Pittsburgh Steelers stayed in the locker room during the national anthem at a game against the Chicago Bears.
During that game, only one Steelers player, US Army veteran Alejandro Villanueva, came out to stand for the anthem. He later said he was "embarrassed" that he threw his teammates "under the bus unintentionally."
Maloney specifically called out the Steelers on Facebook, repeatedly calling them "baboons."
"Steelers are now just as bad as the rest of the over paid baboons," she wrote. "You respect your flag, country and our national anthem. How many men and women have lost limbs or died to protect this country and you baboons want respect. If you want respect you need to earn it and so far you haven't.
"Stop watching, or going to a game and paying for over priced food, water and tickets," she wrote. "Let's see how the baboons get paid when white people stop paying their salaries."
Kohser told the paper he had been aware of Maloney's Facebook posts before she assumed her position earlier this year, and had warned her to be careful about what she posts since she represents the party.
In her resignation letter on Friday, Maloney apologized for her "distasteful, inappropriate, and insensitive social media posts."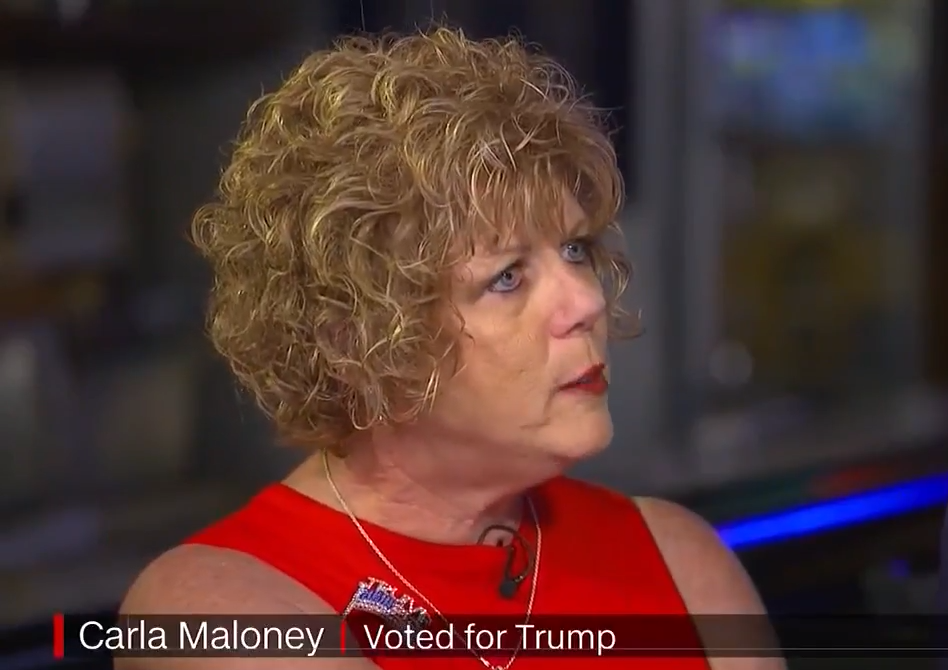 "Those that know me know that I come from a diverse family that represents modern America," she said.
Maloney acknowledged "that the words were mine, and mine alone," but said the posts were made public "as the result of an ongoing family dispute."
"In conclusion, I know I am a better person than this and, as I step away from these public positions, I will work to show everyone who I truly am," she said.
"From the bottom of my heart, I again apologize for my remarks, my poor taste, and the problems they have caused," she said. "I also apologize to everyone offended by my posts."
The Republican Committee of Beaver County shared news of her resignation on its website, adding that it denounces the views Maloney expressed.
"The views expressed in her posts are abhorrent and have no place in reasonable public discourse. We denounce these comments in the strongest terms possible," the committee wrote on its website.
Shortly before President Trump was elected, Maloney was photographed at his campaign rally in Ambridge, Pennsylvania.
Local paper the Beaver Countian published several Facebook photos of her wearing Trump gear.
In July, Maloney appeared on CNN's The Van Jones Show to discuss immigration. She identified herself as a Trump supporter but did not mention her political position.
"I think they need to be here legally. They want us to roll the red carpet out to them," Maloney said when asked about children being separated from their parents at the border.
"We need to take care of us Americans first," she continued. "How many homeless children are in America? What about the black community that has one father or one mother?"