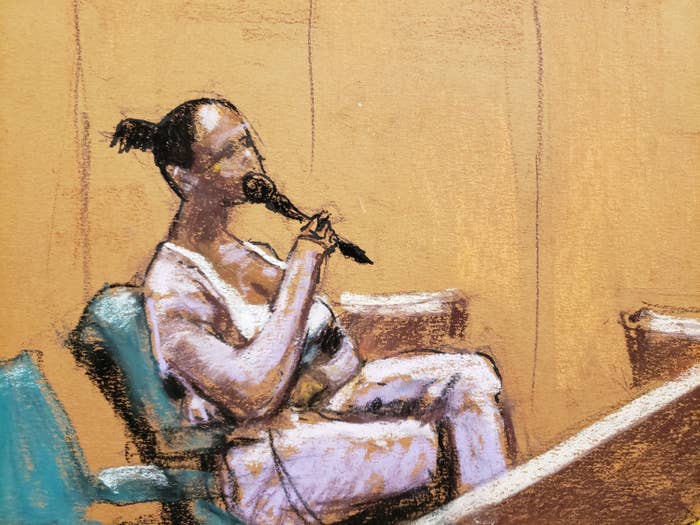 BROOKLYN, New York — A woman who said she experienced years of degradation and abuse while living with R. Kelly acknowledged that she'd previously defended him publicly, telling a court on Tuesday that at the time she'd been isolated and conditioned by him into doing exactly as he told her.
"Everything was at his discretion," said the 23-year-old, who identified herself in court by the pseudonym Jane.
After meeting Kelly when she was a 17-year-old aspiring singer, Jane became one of the "girlfriends" who lived with Kelly and were allegedly subjected to authoritarian rules on who they could talk to, how they could dress, and even when they could use the bathroom. Federal prosecutors, who have charged Kelly with sex trafficking and racketeering, said the abusive "sex cult" amounted to a criminal enterprise. On Tuesday, Jane explained why she did not believe she could leave him and return to her parents, whom Kelly manipulated her into doubting, even allegedly telling her once they had sold her to him in exchange for narcotics.
"He would say that we were worthless and that we did not mean anything to them," Jane said. "He would basically say they had sold us to him … and that we were in a better situation with him."
After moving in with Kelly when she was a teenager, Jane's connection to the outside world grew more and more distant. She could only call her parents on the phone with Kelly's permission, and he would tell her "exactly what to say" during the conversations, she said. He would regularly disparage the women's parents, Jane said, and if the woman did not agree with Kelly's characterizations, he would punish her for not being "loyal" enough.
Eventually, she said she was forbidden from contacting them at all, and Kelly allegedly told her he had engineers who could check the women's phone records to see if they were secretly communicating with anyone.
In January 2019, Surviving R. Kelly, the explosive docuseries featuring several of Kelly's former associates and alleged victims, debuted while Jane and another woman were still living with the singer. Kelly allegedly told them they were to "immediately change the channel" if it came on TV, and he began drilling the women on questions about their life in case they were asked by outsiders.
The following March, Jane and another woman who lived with Kelly were interviewed by Gayle King on CBS This Morning, during which they said they loved him and accused their parents of trying to blackmail the singer.
In her testimony on Tuesday, Jane said she had not been truthful during the interview. Kelly was present during the taping and watched them closely, she said, at one point intentionally coughing "to let us know he was in the room with us."
Jane previously testified that Kelly beat her, forced her to do humiliation porn, and made her get an abortion when she became pregnant. She said she contracted herpes from Kelly, who regularly forced her to have sex and often filmed the encounters.
On Tuesday, Kelly's defense attorney Deveraux Cannick questioned why Jane didn't leave when Kelly first allegedly pressured her into sexual contact when she was 17, then why she continued to see him after he allegedly first slapped her. At one point, Cannick grilled her on how she danced at the concert where she first met Kelly, asking her multiple times if she had "twerked."
Cannick also questioned her on her parents' role in the relationship, particularly about business ideas they proposed to Kelly, which Jane confirmed included a food truck and a sex toy that synced to Kelly's music. Jane also confirmed, when asked by the attorney, that her parents would beat her in order to make her practice singing.
One of the aspiring R&B artist's songs was titled "Liar, Liar," which Cannick used to imply Jane wasn't being truthful in court on Tuesday. "Your single is called 'Liar, Liar,' correct?" he asked her.
Cannick also highlighted that Kelly and the women who lived with him would at times go to dinner, see movies, and visit the park together.
"Basically, you function as a family, am I correct?" Cannick asked.
"I wouldn't call it a family," Jane replied.
Kelly nearly always filmed their sexual encounters, she said. At one point, years into their relationship, she said he showed her a video of them having sex when she was still 17. "Look at how tiny you used to be," she recalled him saying to her.
It was five years of physical, sexual, and emotional abuse, she said.
"I feel that I never deserved any of that," she said.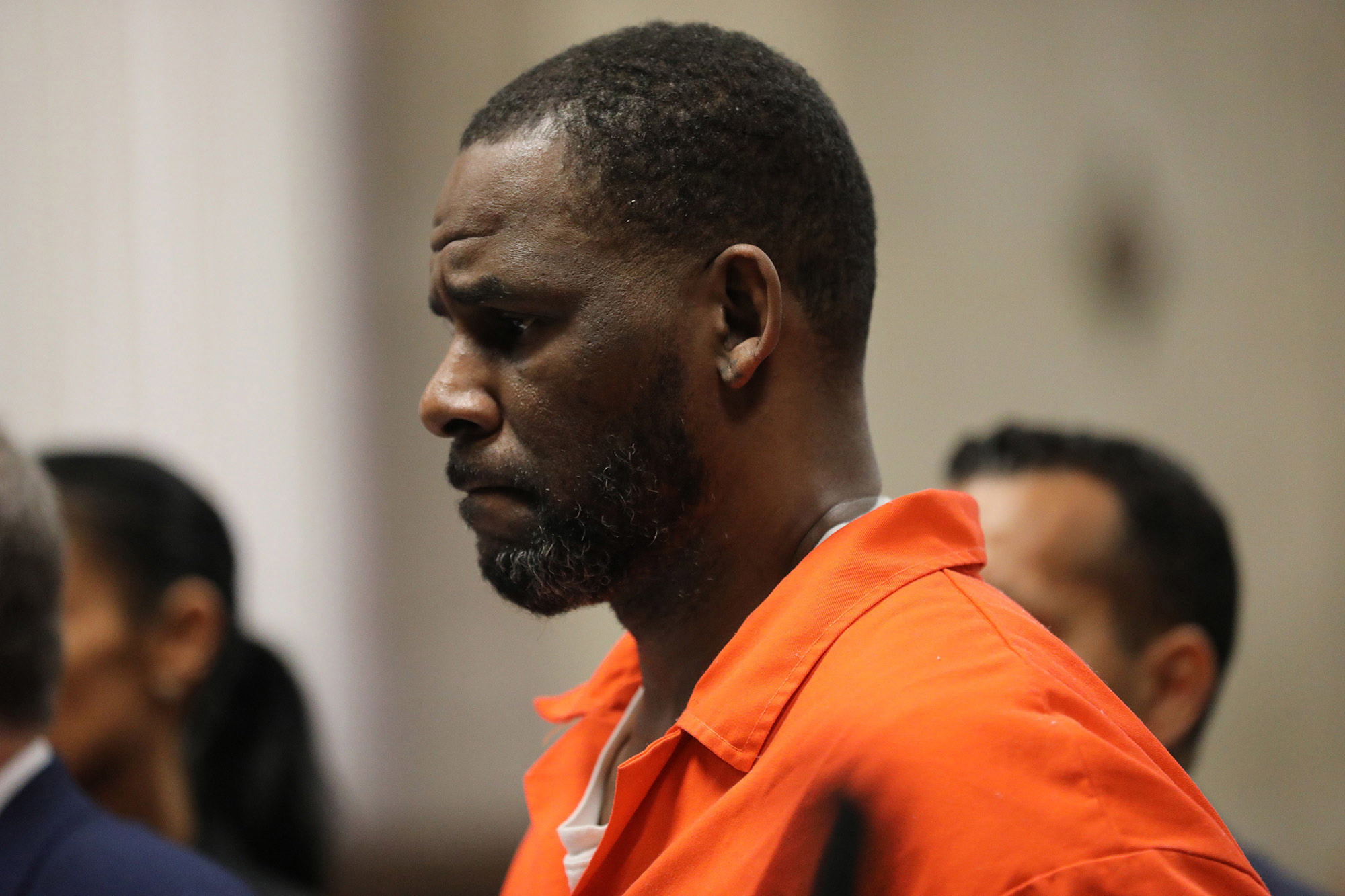 Jane's testimony on Tuesday also marked the first time one of Kelly's alleged male victims was described. Prosecutors have alleged Kelly abused 22 anonymous victims, two of whom were male.
According to Jane, Kelly first made her have sexual contact with someone he called by the nickname "Nephew" as a "punishment" after she and two of the other women broke Kelly's rule about not discussing their individual relationships with Kelly. Kelly filmed the encounter, the first of several he made the two of them have, she said.
Jane did not say how old Nephew was at the time of their encounter, but she suggested that Kelly allegedly began preying on him when he was underage.
"[Kelly] said that he had been grooming Nephew since he'd been young like me," Jane said.