Meet 10-week-old cheetah cub, Emmett, and his 7-week-old puppy friend, Cullen.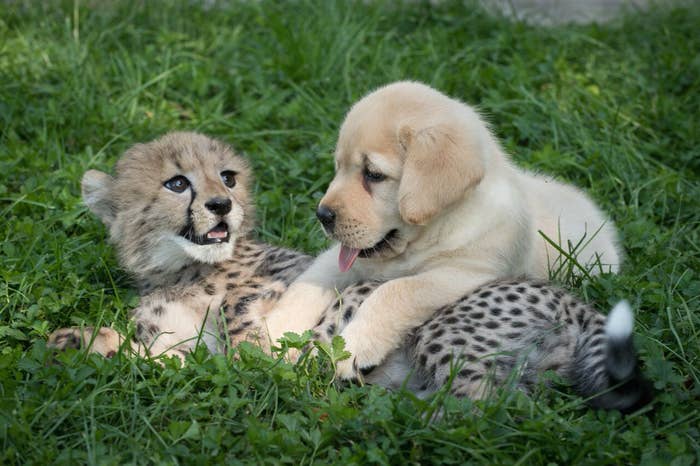 Emmett was hand-reared for several weeks while being treated for pneumonia. He was introduced to his "companion puppy" soon after that, according to the zoo's Facebook.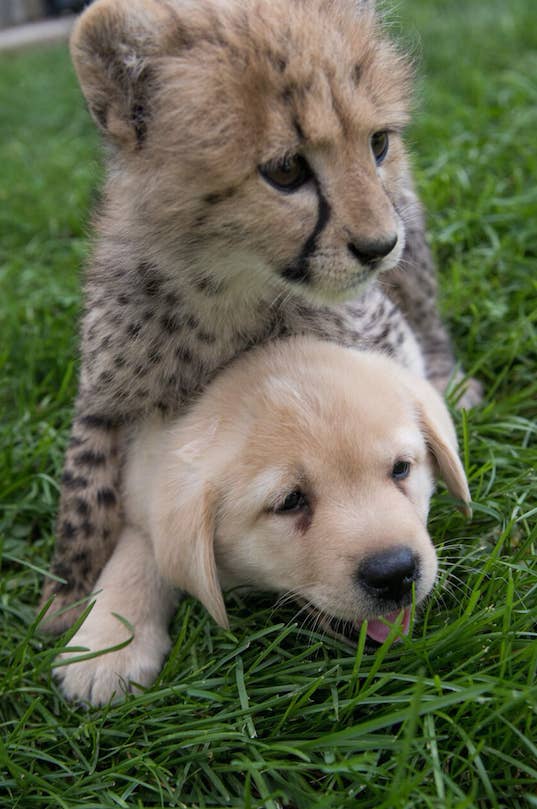 Cullen's role as "companion puppy is to "help Emmett to be more confident and calm as cheetahs are naturally skittish animals," zoo representatives said.
This isn't the first time dogs have been used to assist in cheetah conservation. The San Diego Zoo first pioneered this interspecies partnership in the 1980s. And in Namibia, a dog called the Anatolian Shepherd is used to guard livestock from cheetahs in order to decrease the amount of cheetahs killed by farmers.
"If you place the puppy with the cubs, then pretty soon the cubs don't realize — they think it's their brother, their sister," Suzi Rapp, the zoo's Animal Programs Director, explained to CBS News in July.
"What I've learned is that we want our cheetahs to have all the confidence in the world," she said. "And we know we can't give it to them, but we know the dogs can."
The two will grow up together, traveling with zookeeper Jack Hanna's team to promote conservation efforts and never leaving each others' sides.
All together now: AWWWW. 😍