After Sen. Marco Rubio voted to confirm Rex Tillerson as secretary of state on Monday — despite having expressed "serious concerns" about the oil exec's ties to Russia — Greenpeace literally brought the GOP senator a spine in protest.
Greenpeace told BuzzFeed News that on Monday one of their climate campaigners, Naomi Ages, carried "the spine [Rubio] must have left at home."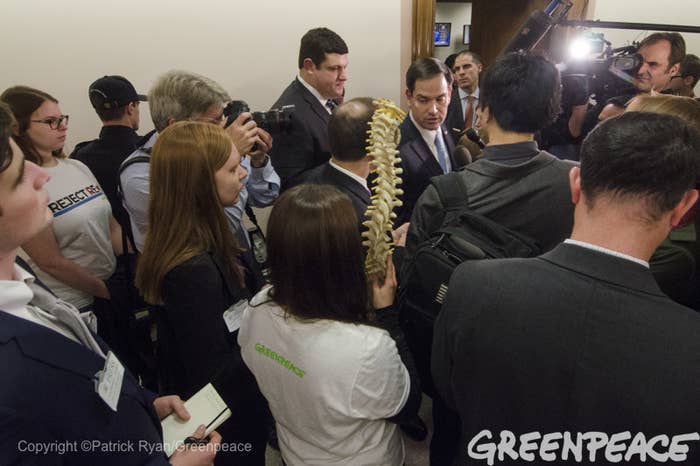 The photos of Rubio and the spine went viral on Twitter, where people thought the stunt was hilarious.
"So that's where Rubio's backbone was," people said.
People also applauded the stunt as "a legendary troll."
"Relentless mockery is perfectly legitimate civic action," one person said.