A Maryland man is dead after a dispute over Popeyes chicken sandwiches led to a fatal stabbing Monday night, police said.
The altercation at the Oxon Hill location began when one of the men cut the other man in line to buy the sandwich, Prince George's County Police Department spokesperson Jennifer Donelan said at a press conference.
The two men continued the argument outside the restaurant, fighting in the street until one stabbed the other, she said.
"Our homicide detectives are hard at work on this one, but we have been able to determine preliminarily that this is related to the release of the sandwich here at this restaurant," Donelan said.
The victim, a local 28-year-old man, was declared dead at a nearby hospital.
A suspect has not yet been arrested, and police are asking that witnesses who were at the Popeyes location at the time of the stabbing get in touch if they have any information.
They are also urging the suspect to come forward to police.
"For you to get that angry over anything — for that type of anger to develop into this type of violence — is a very sad and tragic day," said Donelan. "And that person needs to turn themselves in."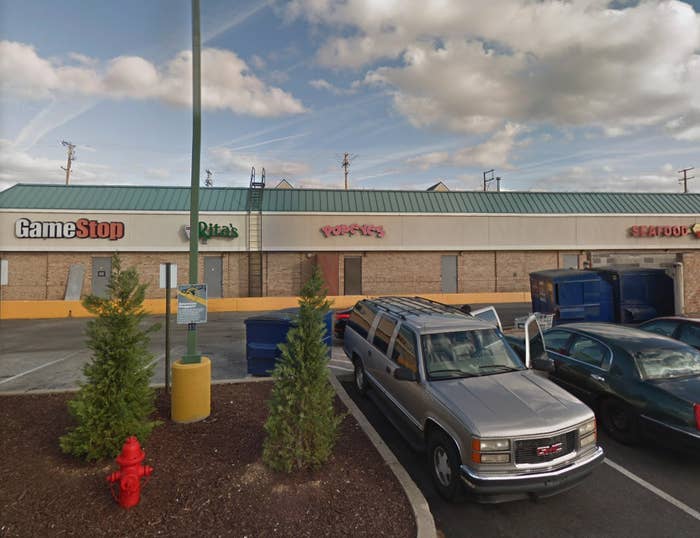 Since Popeyes released its chicken sandwich in August, the menu item has been met with chaotic fanaticism.
Locations across the country quickly sold out, and by the end of its first month, the company announced it was temporarily pulling it from menus because it couldn't keep up with demand.
The sandwich returned to stores on Sunday, once again prompting extremely long lines of people trying to get one before they run out.

A spokesperson for Popeye's said "safety of our guests and team is always a priority for us."
"What happened in Maryland last night is a tragedy and we are saddened to hear about this senseless act of violence," the Popeye's spokesperson said. "Our thoughts are with the victim's family and friends."
"We, along with the franchisee, are fully cooperating with local authorities and actively working to gather more information," the spokesperson added.
CORRECTION
The altercation took place at a store in Oxon Hill, Maryland. An earlier version of this story misstated the name of the town.