Two Police Unions Spread A False Rumor That Shake Shack Workers Intentionally Poisoned Three NYPD Cops
The union president initially blamed the disproven milkshake attack allegations on "vicious criminals who dislike us simply because of the uniform we wear."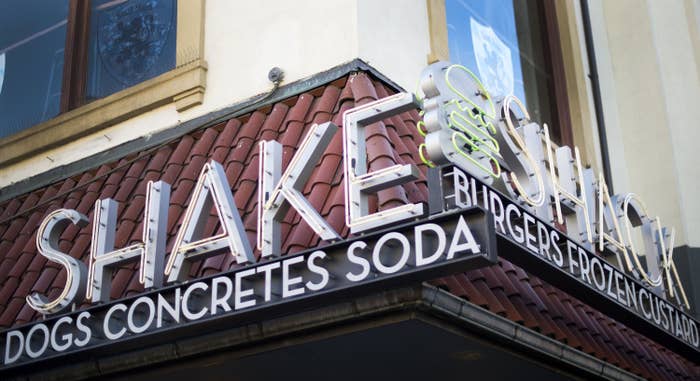 After three New York City police officers became ill Monday night after they drank milkshakes purchased at a Shake Shack, two police unions claimed, without evidence, that the cops were "intentionally poisoned" by restaurant workers.
The NYPD said early Tuesday morning that it had investigated the incident and determined there was no criminal wrongdoing by the employees. Investigators believe the substance in their drinks was a cleaning solution that had not been fully cleared out of the milkshake machine, according to CNN.
"After a thorough investigation by the NYPD's Manhattan South investigators, it has been determined that there was no criminality by shake shack's employees," NYPD Chief of Detectives Rodney Harrison tweeted.