Can You Guess How Much These Stereotypically American Foods Cost In Germany?
Ranch dressing doesn't come cheap.
BuzzFeed Quiz Party!
Take this quiz with friends in real time and compare results
Check it out!
If you've ever wondered what the "American food" section of other countries' grocery stores looks like, the answer is basically this: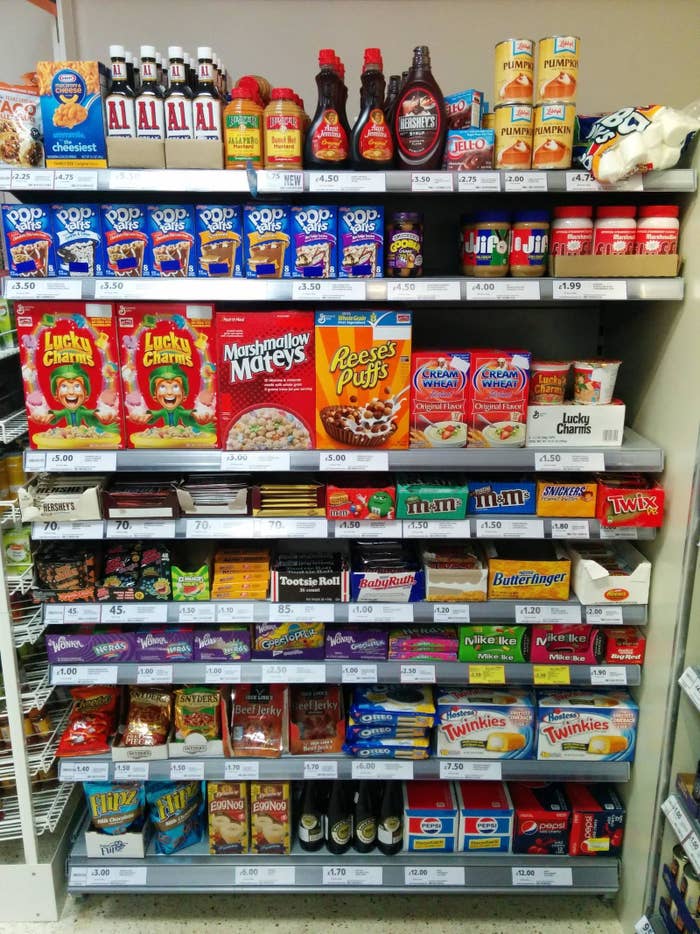 It's pretty much just an endless supply of Pop-Tarts, Jello, ranch dressing, and (for some reason) cooking spray.
But, our American delicacies can come with a rather hefty price tag, as I recently discovered during a trip to KaDeWe, a famous department store in Berlin. Can you guess how much these things cost?