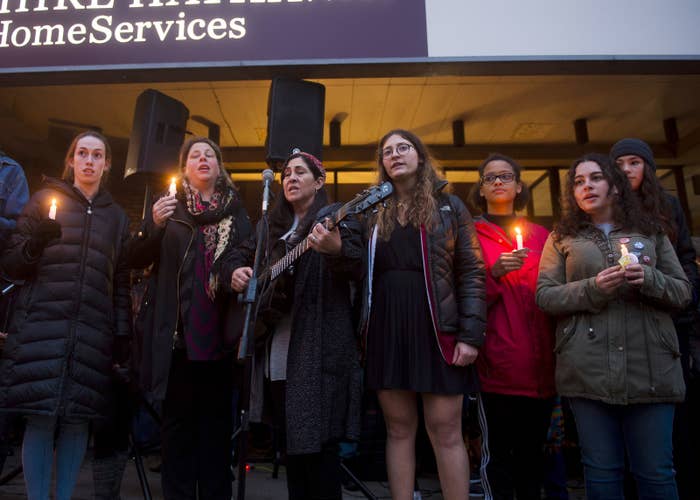 PITTSBURGH — Alyssa Berman, 21, was supposed to work on a paper for a class on Saturday, but then her world changed.
"I don't remember which happened first — my dad texting me or me getting the Pitt emergency notification," Berman told BuzzFeed News in the University of Pittsburgh's student union.
When the college senior found out a gunman had just opened fire in the Tree of Life synagogue, just a 10-minute drive from campus, "the world was turned upside down."
"I called my dad crying because I knew that's where he and my aunt spent a lot of their Jewish life when they were younger," Berman said. "It's where they had their bar and bat mitzvahs."
The 11 victims of Saturday's shooting were aged 54 to 97 and included retirees and grandparents. Holocaust survivors in the city wondered how the evils of Nazism had seemingly followed them to the US. But Pittsburgh's young Jews were no less shaken by the tragedy in their community. The local chapter of Hillel, a major Jewish organization on college campuses, brought in grief counselors this week. On Friday, they will celebrate Shabbat with therapy dogs. Members are also baking challah for the Tree of Life. Around the world, more than 100 Hillel chapters will also hold vigils to honor those who were killed.
Still, several young Jewish residents in Pittsburgh also told BuzzFeed News that although they were fearful of anti-Semitism — some for the first time in their lives — the attack had also made them more determined than ever to embrace their identity.

"I'm not going to hide, and I'm not going to stop wearing the jewelry that means so much to me. I'm not going to stop going to Chabad or synagogue," said Berman. "Because when something like this happens, I don't think the response is ever to hide that part of you — it's to come back even stronger and show it to the world."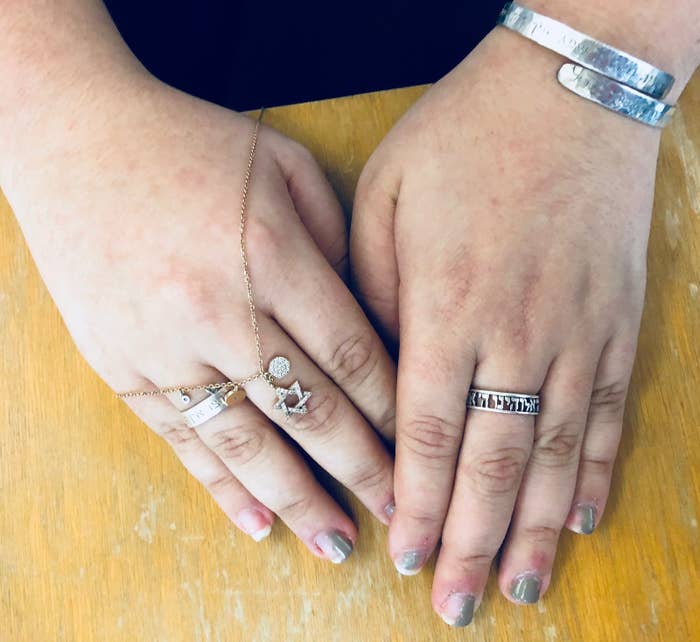 Berman's strong Jewish identity was instilled in her from the time she was a child. Her family celebrated Shabbat on Friday nights. She went to preschool and kindergarten at her synagogue. After her bat mitzvah, she got involved in a Jewish youth group, of which she was president as a high school senior.

"I wear four pieces of jewelry, which are in Hebrew, and I have a Magen David around my neck," she said. "It is the first and foremost part of my identity, being Jewish."
When she started college at Pitt, "it was just an automatic that I would find my community in the Jewish community," she said.
And find it she did. She goes to Hillel, has an internship at the National Council for Jewish Women, and is vice president of her Jewish sorority, Sigma Alpha Epsilon Pi.
Though she grew up in Glastonbury, Connecticut, Berman is a Pittsburgh girl at heart now and wants to live here after she graduates.
"I've just found a home here in the Jewish community," she said. "I just see how important and prevalent the Jewish community is in Pittsburgh, and I didn't have that where I grew up, where there was such a small Jewish community."
Berman knew about anti-Semitism. She's minoring in Jewish studies and has studied the Holocaust. Still, she had never imagined something like Saturday's shooting could ever happen.
"I think the thing that has hit me the most is that when someone says 'All Jews must die,' they're talking about me," Berman said. "They're talking about my mom and my dad and my grandparents and my boyfriend and his family and all of my closest friends. They're talking about my entire support system."
As she and her loved ones move forward from this tragedy, Berman says she is "going to be so much more proud to be Jewish."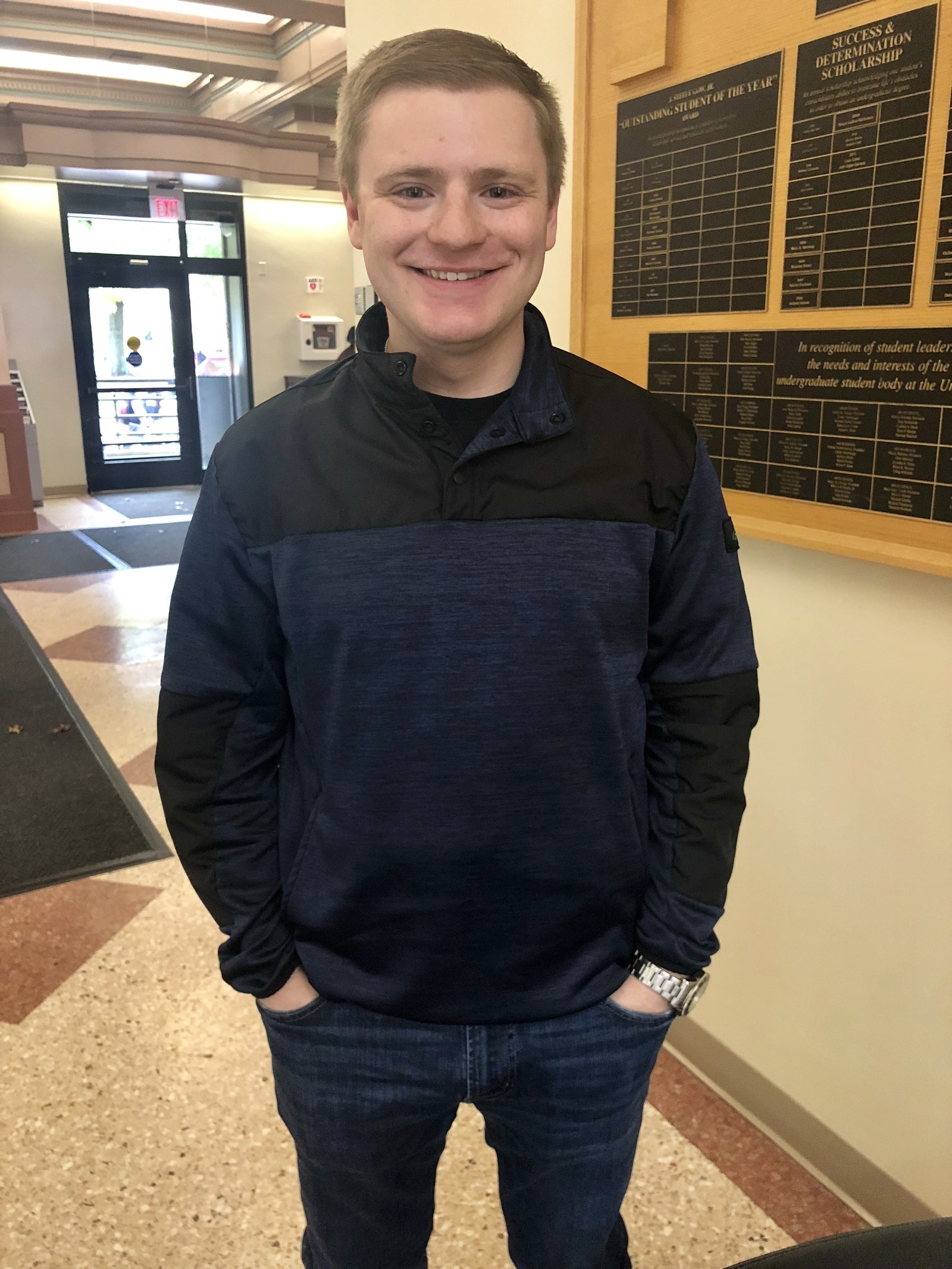 Berman met Brian Burke, also a 21-year-old senior, during their freshman year at Hillel. Now, they're close friends, and he's the president of the Pitt chapter.
Having grown up in Squirrel Hill, Burke can recall "lots of great memories from the Pittsburgh Jewish community."
A few nights a week, he works at a synagogue where Cecil Rosenthal — who was killed in Saturday's shooting — would often attend evening services. Hearing that Rosenthal was one of the 11 victims "was hard to take," Burke said.
"You never think of that happening here," said Burke. "It's Squirrel Hill. To see that has shattered an illusion probably all of us had."
Burke said this tragedy "was eye-opening in the worst way possible." Even so, it's only empowering him to celebrate his Judaism even more.
"It's scary. I'm scared. But I'm not going to hide and run away," said Burke.
"I think embracing and doubling down [on my Jewish identity] and what it means to me, being who I am and celebrating who I am, and continuing to be heavily involved in the Jewish community is something I plan on continuing."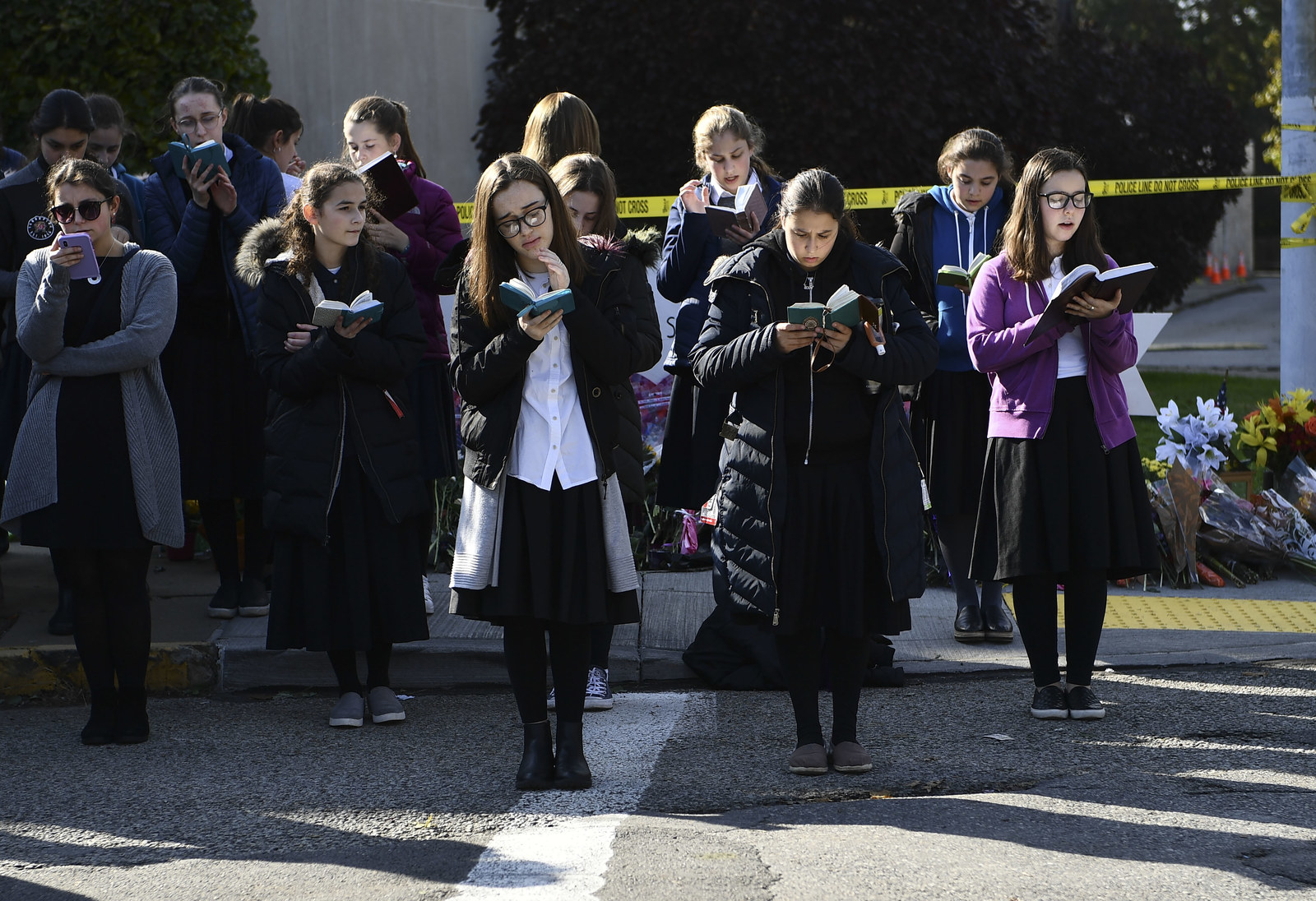 Teenagers in the community are also thinking about their Jewish identities after the shooting.
Peyton Klein, a 17-year-old high school junior and lifelong Squirrel Hill resident, was a member of Tree of Life for most of her life. It's where she and all three of her sisters celebrated their bat mitzvahs.
But when Klein turned on the news on Saturday, she could not recognize her own synagogue.
"With all the police officers and everything, it didn't look like my temple," she said. "I didn't even recognize it. I was in such shock."
The racist violence of the Charlottesville protest in 2017 was the first time Klein realized anti-Semitism still exists, she said.
"I've never in my whole life felt bad about being Jewish," Klein said. "I never felt threatened or that it was something people even needed to know — it's just me."
In the immediate aftermath of the shooting on Saturday, Klein and a group of classmates helped organize a vigil, which they held that very night. Crowds flocked to attend the impromptu event, spilling across the streets of the neighborhood. The vigil was reportedly attended by more than 3,000 people.

As a Jewish teen and a proud Pittsburgher, Klein said the unity of her community "overshadows the hate that one person has."

"In a way, I'm prouder now to be Jewish than I ever was before," she said, "And I'm not going to let some guy with a gun shape my identity."