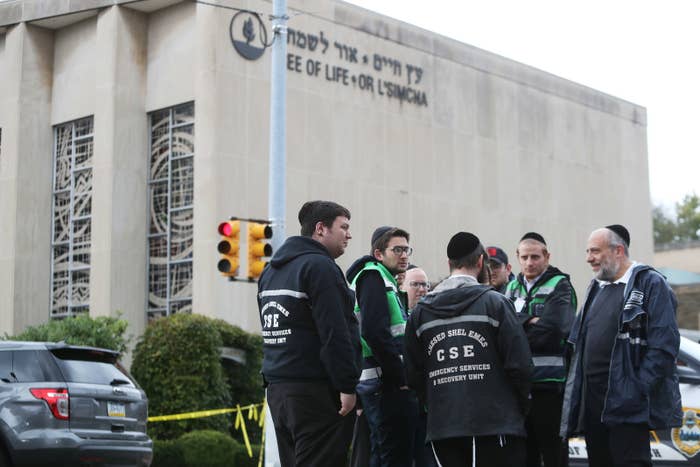 PITTSBURGH — When a gunman shouting anti-Semitic slogans opened fire in the Tree of Life synagogue here Saturday, killing 11 worshippers, people across the country quickly learned of the attack via push notifications, cable news, the radio, and Twitter. Some local residents answered panicked phone calls and text messages from loved ones. They marked themselves "safe" on Facebook.
But when word of the shooting reached the Orthodox Jews of Pittsburgh's Squirrel Hill neighborhood, they did the only thing they could do in that moment — they just kept praying.
That's because the shooting occurred on Shabbat, the Jewish day of rest, on which Orthodox Jews are forbidden from doing "melachah," or work, including operating electronics such as phones, cars, and stoves, except when doing so is needed to save a life.
Unlike other Americans who may find themselves caught up in the nightmare of a mass shooting, the Orthodox Jews in Pittsburgh could not pick up their worried loved ones' calls. They could not read or watch the news to find out what had happened to their neighbors. They were cut off from the modern world.
"We were just down the block at our synagogue when this happened, and our synagogue went into lockdown," Mollie Butler, who belongs to the Orthodox synagogue Poale Zedeck, told BuzzFeed News. "We don't use electronics on our Sabbath, so we only had limited bits and pieces of information when it was happening."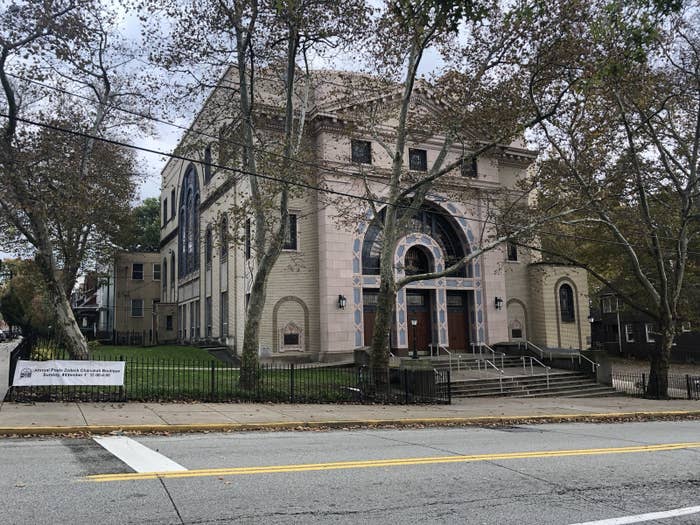 Somehow, news of the shooting reached Poale Zedeck, and someone told the rabbi, who alerted the congregation. People who spoke to BuzzFeed News weren't sure how others had found out, but some speculated that doctors in the congregation had received alerts on their pagers, devices used to alert them when lives are in danger.
Butler, who was with her two children at the time, said she was "so grateful to hear the sirens" and know police were on the way.
Steven Zinn, a first-year dental student at the University of Pittsburgh who attends Poale Zedeck, said the congregants locked all the doors at the synagogue "because they didn't know if this was a communal threat or just a local threat."

"The rest of the services didn't go as smoothly as possible because of that news hanging over us," Zinn said. "You just feel for the people, the families. The uncertainty is just terrible."

Yet services continued.

"Whenever there's a time of crisis, what we do is say a chapter of Tehillim, or Psalms," Zinn said. "We said a prayer on behalf of the people at Tree of Life. We didn't know what happened till much later...but we just went through the rest of services as planned."
Though they knew a shooting had occurred, and the rabbi shared updates as he received them throughout the service, most of the Orthodox Jews in the area didn't know the full details of the horror that had occurred at Tree of Life until Shabbat ended at sundown. And many of their loved ones also did not know if they were safe until then either.
"The second the Sabbath was over I called home because I knew my family would know about it and they'd be nervous," Zinn said. "My classmates ... called the hotlines because they knew we wouldn't pick up our phones."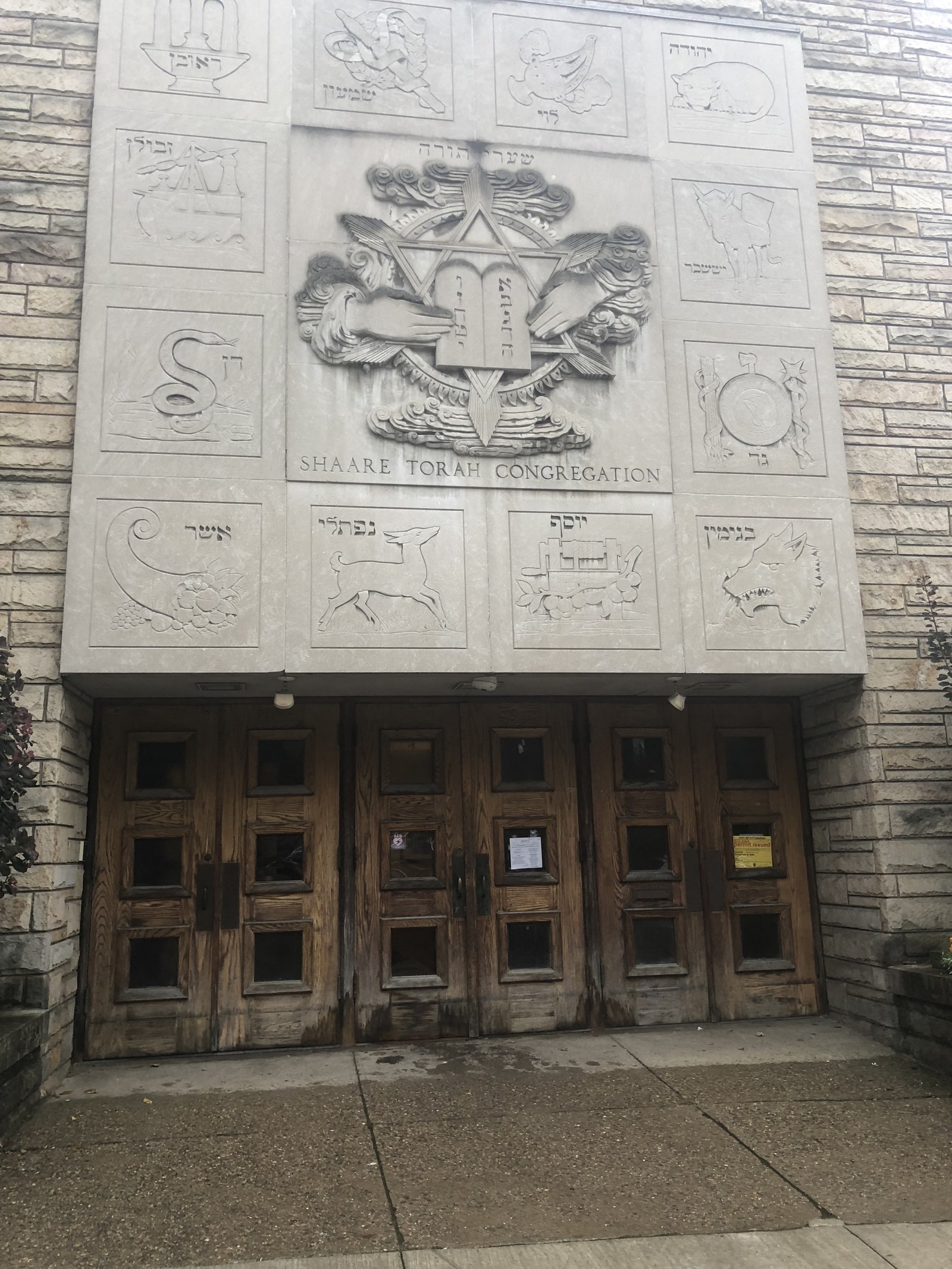 Solomon Murciano, a member of Orthodox synagogue Shaare Torah, was not at services Saturday morning. A neighbor came to his door to tell him what had happened.

Once the sun had set, though, his phone began ringing.
"At night, I had calls from my nieces, and my nephew called me from Paris," Murciano said. "I said, 'What time is it there?' They said, 'two in the morning.' I got a call from my niece, my brother, and today my daughter called me from Israel."
Marlene and Ed Ross, who belong to Poale Zedeck but were at a bar mitzvah at Shaare Torah at the time of the shooting, said they "just prayed, and the rabbi gave us updates as he got them."

"It didn't really sink in until after the Sabbath was over and we heard what really happened and how many people were killed," Marlene said.

"Then he said there were fatalities, and that's when you start to worry, because this is a small community," she added. "Even though it wasn't our synagogue, we knew we'd know people who feel a connection to them."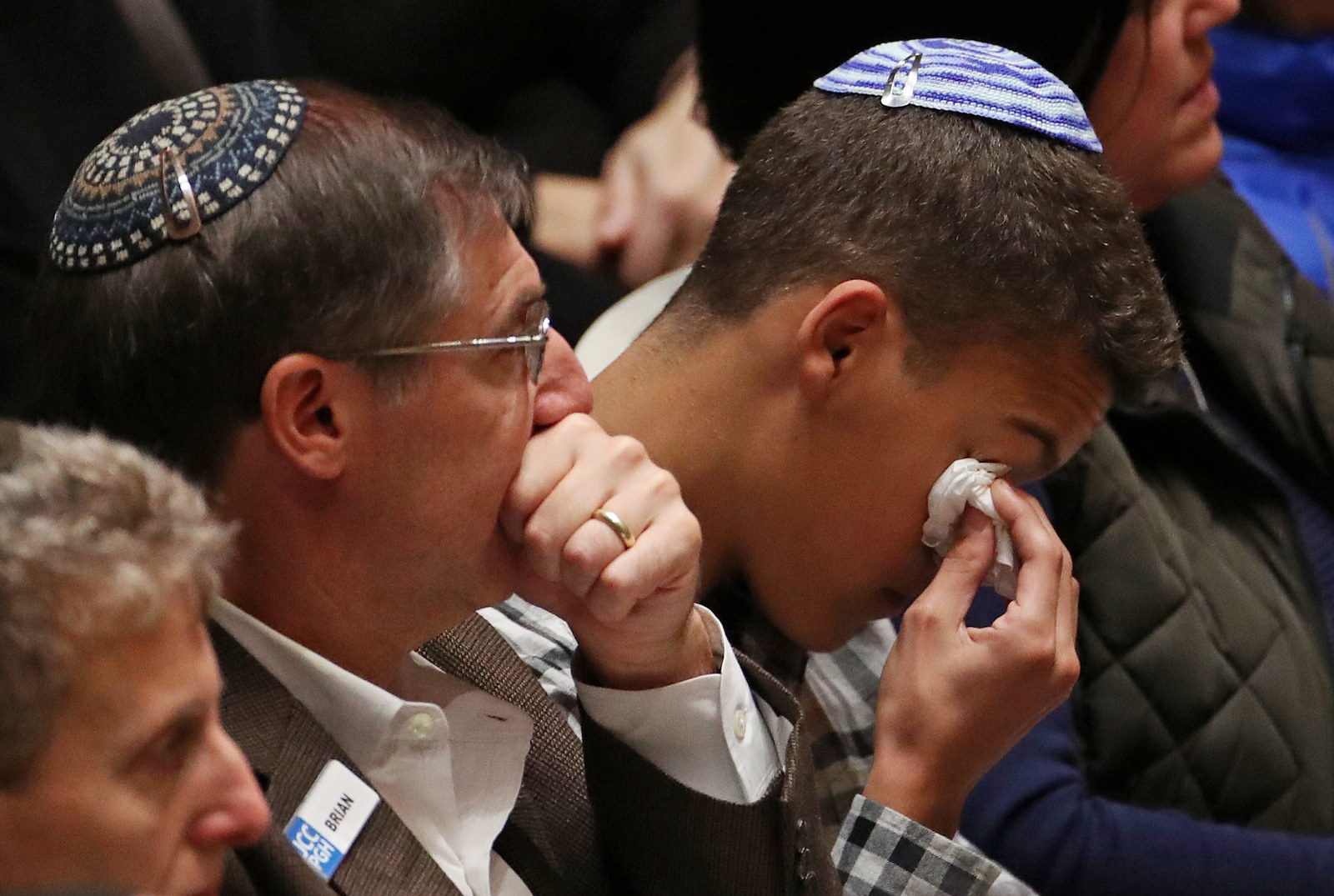 Still, whether or not to continue Shabbat was not a question for the Orthodox Jews who spoke to BuzzFeed News Sunday.
"We believe in the power of prayer, so to be in the synagogue at that point, it was the place to be," Ed said. "Even if we found out at home, it was better to be within the community and together."
"This is what gives our lives meaning," said Marlene. "We truly feel [Shabbat] is a holy day, a day of separation from the everyday ... It's hard to explain how meaningful the day is."
Zinn said it felt especially crucial to continue observing Shabbat that day.
"That's what that man wanted," he said. "He wanted us to not keep Shabbat, he wants us not to keep our religion. He said all Jews should die."

"So if we go and desecrate our Shabbat by using our phones, then he wins," Zinn added. "We feel like we've got to do what we can do, and we're not going to let him change our lives or the way we practice our religion."