This is Tessa, a 21-year-old from New Mexico, and her boyfriend, Jameson.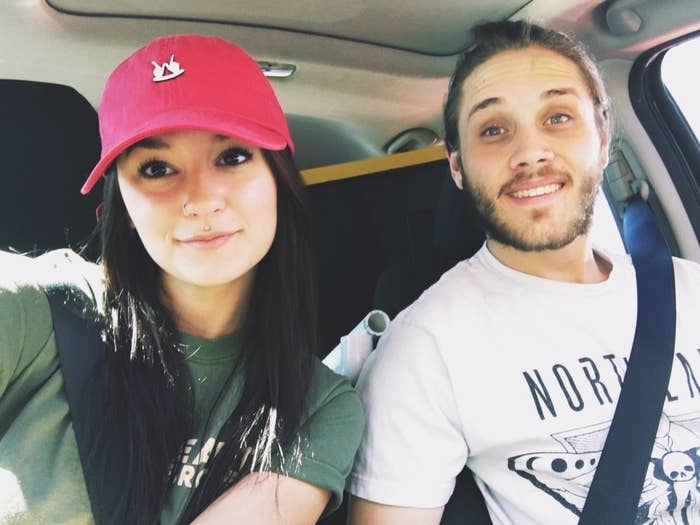 "Finally, I got it out of him," she said. "And he said, 'You look like Pinhead Larry!'"
Jameson pulled up a picture on Google to show her, "and we just started laughing so hard," Tessa said.
"I looked just like Pinhead Larry. It was so bad," she said.
It's pretty uncanny, tbh: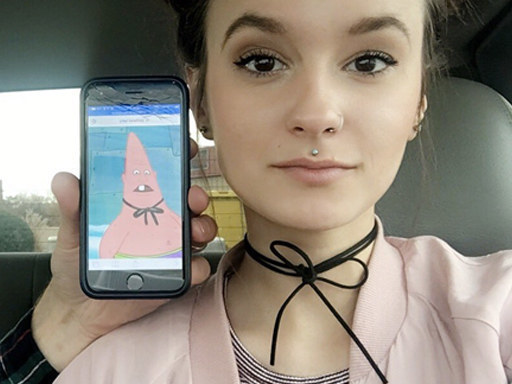 Tessa said she teases her boyfriend all the time, "but I'm more of a baby when it comes to him roasting me."
She said it was too funny for her to actually be mad, but she was "pretty embarrassed" and immediately took the choker off.
"I was like, 'Aw, dang! This ruined the choker for me forever,'" she said. "I won't ever wear that again."
Tessa posted her accidental Pinhead look on Twitter, and thousands of people could not handle it.
People could not unsee the resemblance.
But others thought she looked cute AF regardless.
Overall, the consensus was that there was only one way Tessa should have responded: