A photo of a 2-year-old Honduran asylum-seeker, crying as her mother is searched and detained at the Texas border, has left many people heartbroken.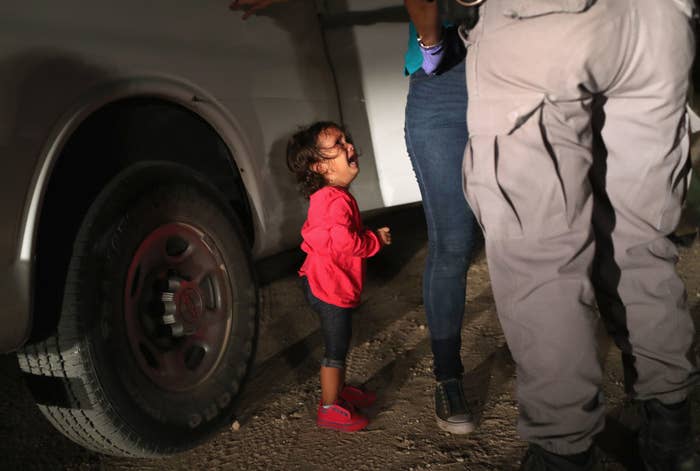 The family came in from Mexico by rafting across the Rio Grande, but were then stopped in McAllen, Texas, on Tuesday and "sent to a processing center for possible separation," according to Getty photographer John Moore, who took the pictures during a ride-along with Customs and Border Protection agents.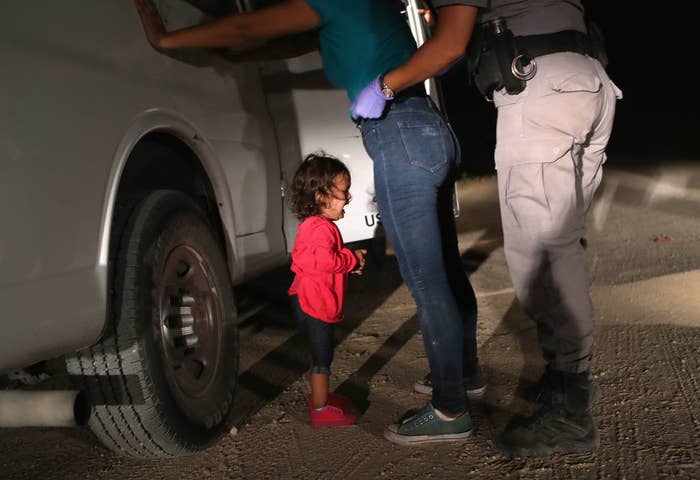 Asked by BuzzFeed News about the whereabouts of the child and her mother, or if they were separated in accordance with Trump administration policy, a US Customs and Border Protection spokesperson said Saturday, "We're still researching and will get back to you."
"I would tell you," the spokespersons said, "that being an infant, she will not be separated from her mother unless there is the criminal or immigration history of an adult in the family unit, evidence of abuse that would indicate that the child's safety is at risk, questionable familial relationships (fraud), [or] insufficient detention space to accommodate a family unit where both parents are present."
The photo began circulating widely when it was made Saturday's front page of the New York Daily News.
"Callous. Soulless. Craven. Trump," the front page declared.
The picture spread quickly, with many people sharing their devastation over the image.
Chrissy Teigen was among those who shared it, saying she was filled with "rage and sadness."
Following President Trump's decision to prosecute every adult discovered illegally entering the US, nearly 2,000 children have been separated from their parents.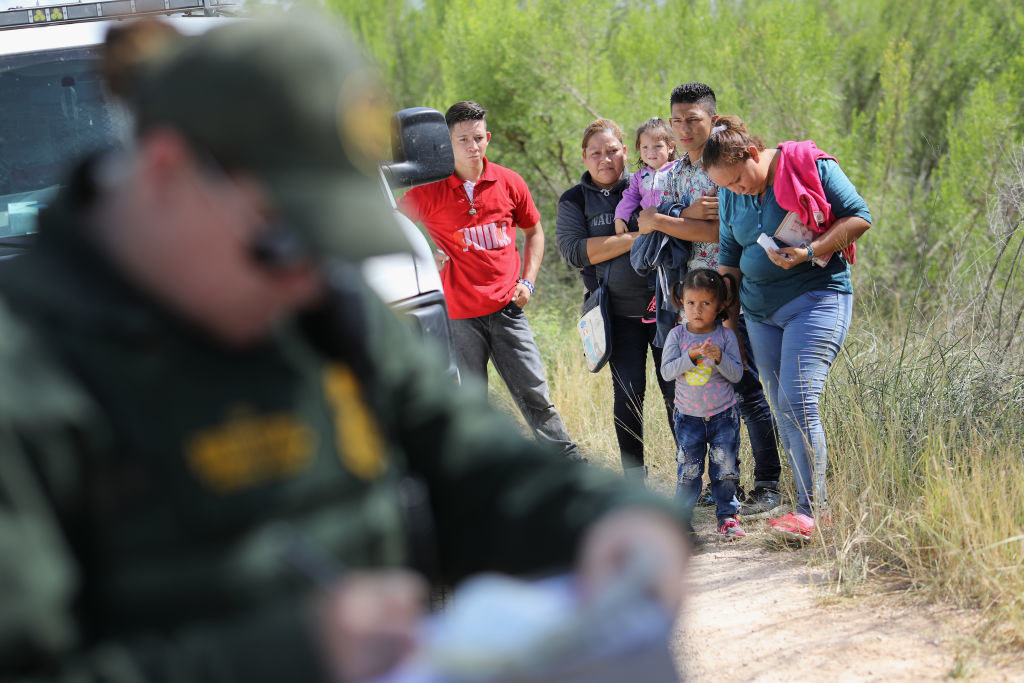 That number was current as of May 31, and it's likely to have grown significantly since.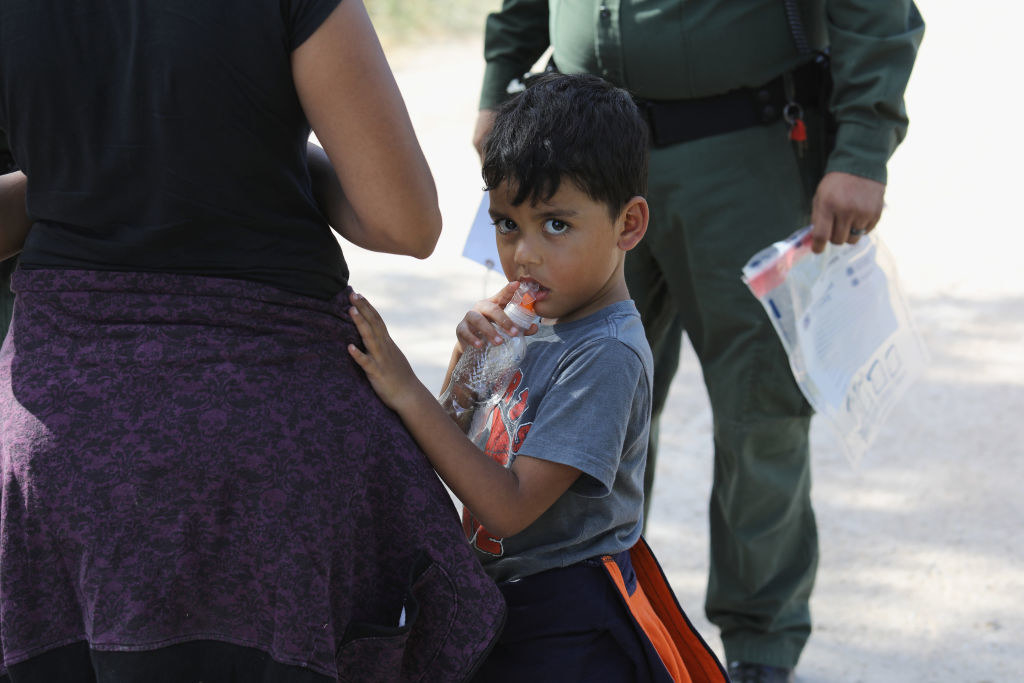 In a call with reporters on Friday, a Department of Homeland Security official said they do not take babies away from mothers, but would not specify at what age a child is separated.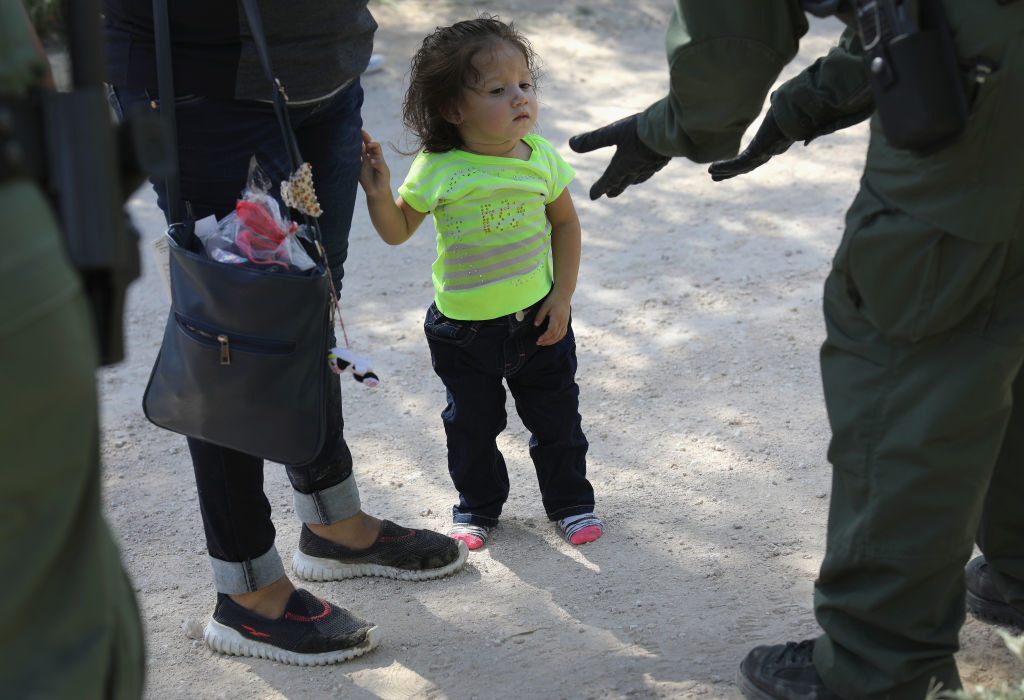 Moore, the photographer, said he found witnessing the scene on Tuesday very painful.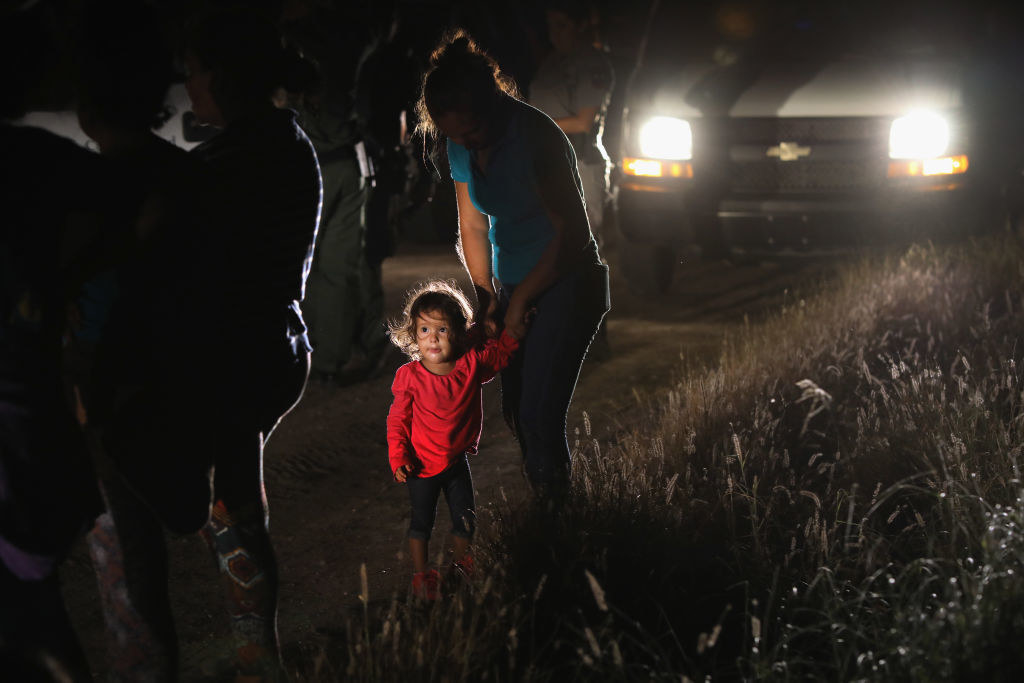 "As a father myself, it was very difficult for me to see these families detained, knowing that they would soon be split up," Moore told Getty.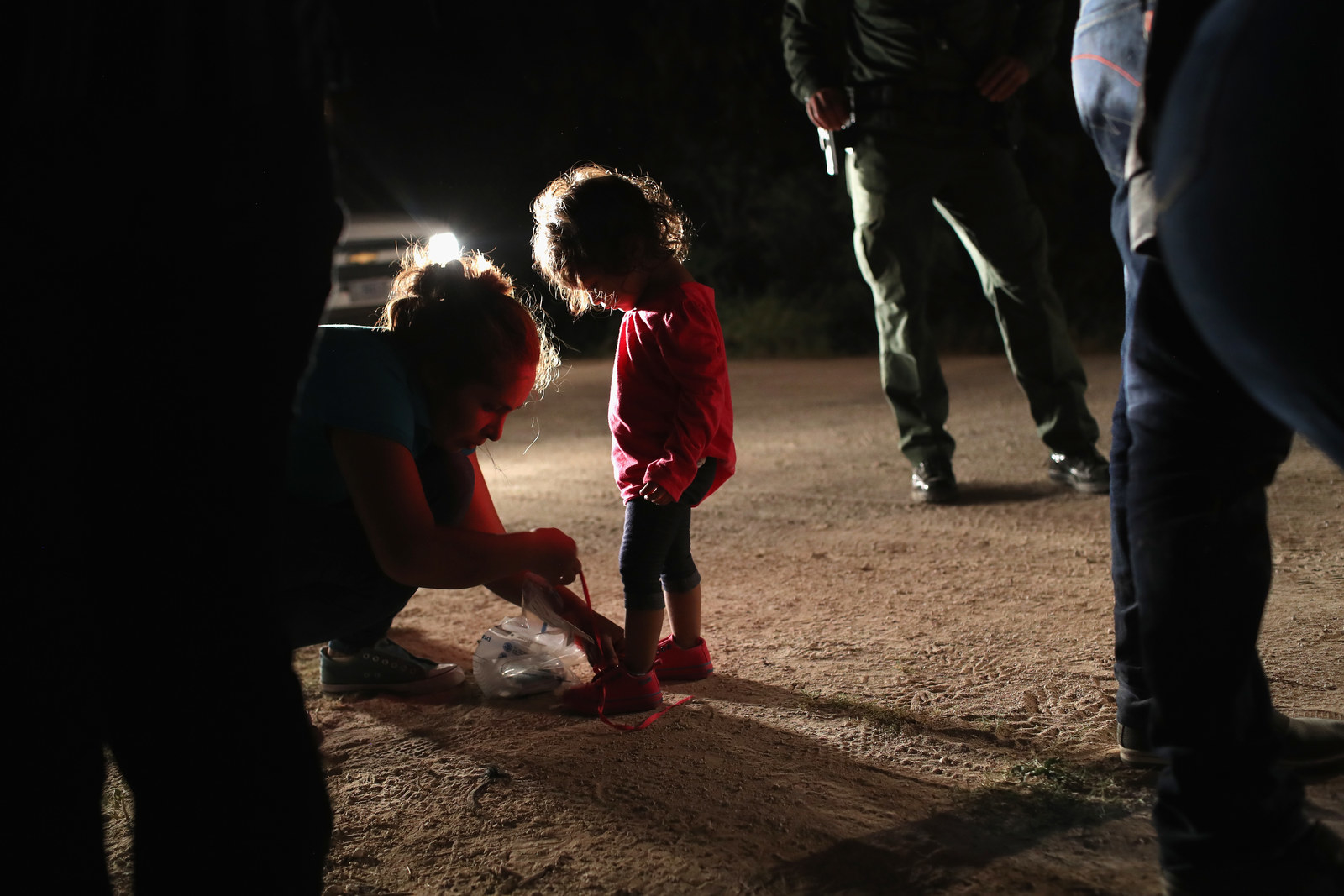 "I could see on their faces that they had no idea what was about to happen," he said.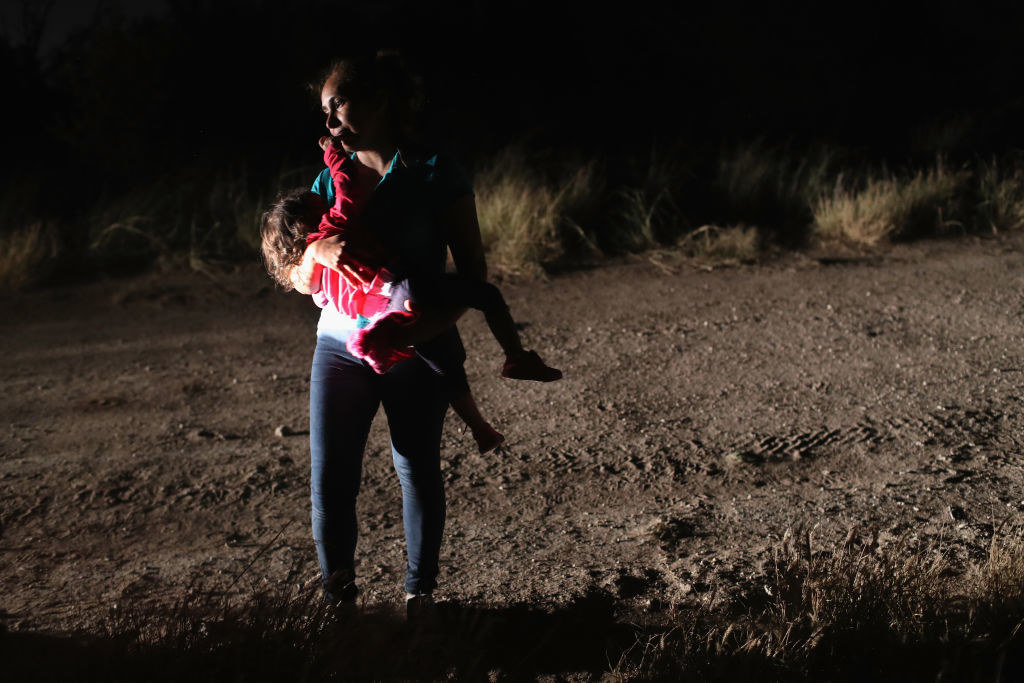 "Most of these families were scared, to various degrees," said Moore. "I doubt any of them had ever done anything like this before — flee their home countries with their children, traveling thousands of miles through dangerous conditions to seek political asylum in the United States, many arriving in the dead of night."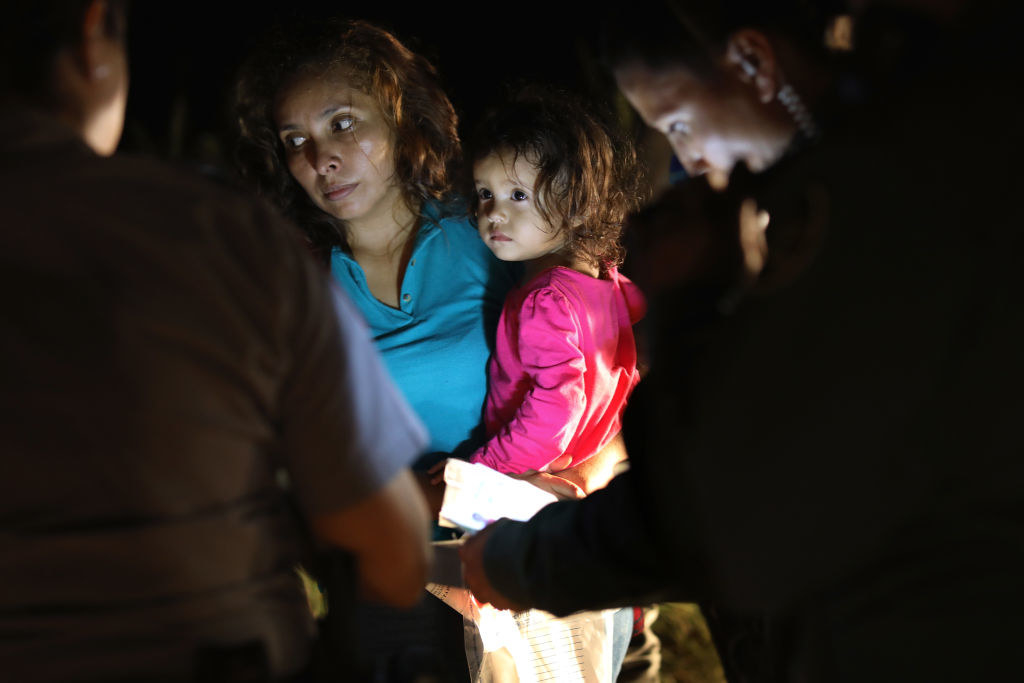 At one point, Moore said, he tried to soothe a crying, terrified 10-year-old boy with special needs by showing him photos on his camera.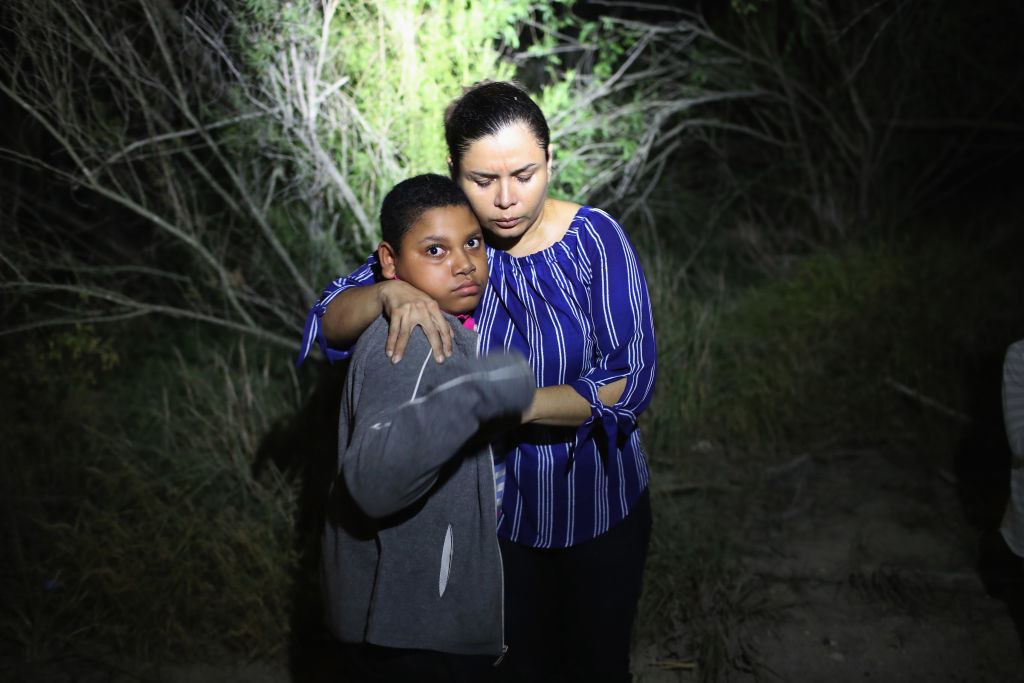 "I then told him something that was natural to say in the moment, but that I immediately regretted. 'No te preocupas, todo va a estar bien,' I said."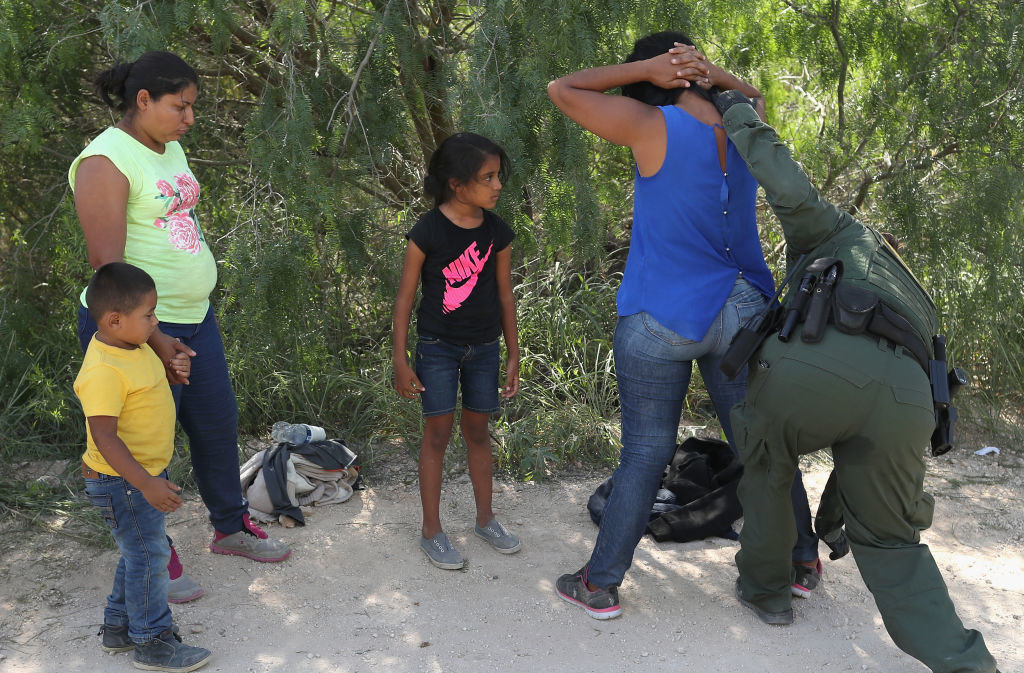 "I told him not to worry, everything will be alright," Moore said. "I really wish I hadn't said that, because I'm not sure it's true."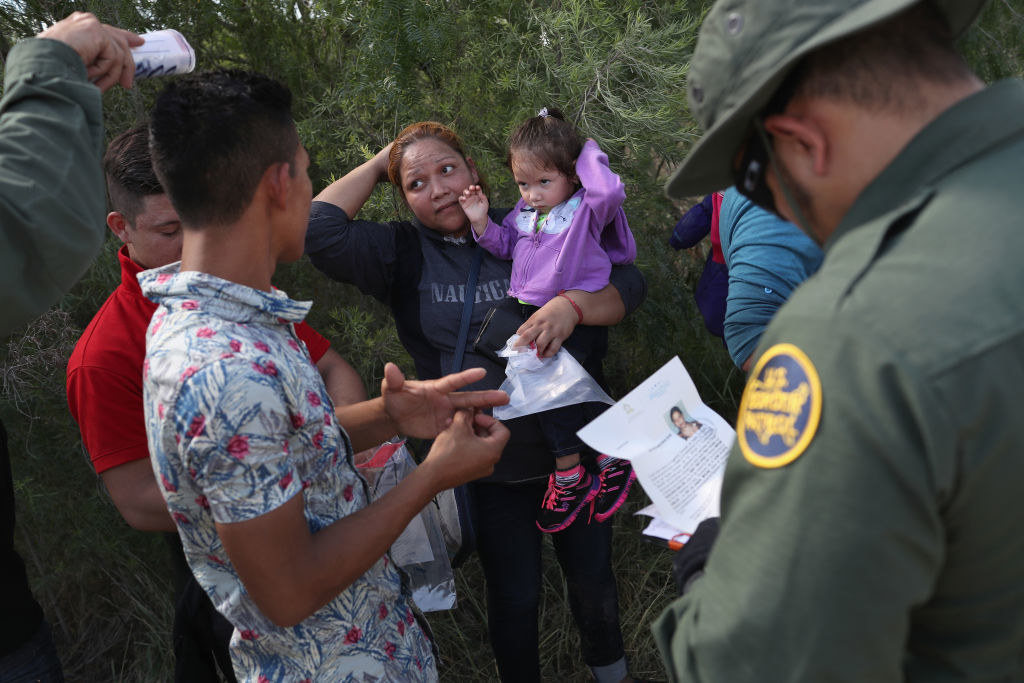 UPDATE
This story has been updated with the statement from the US Customs and Border Patrol spokesperson.