Kellyanne Conway appears to have worn this wool, A-line Gucci coat to the inauguration, which retails for $3,600.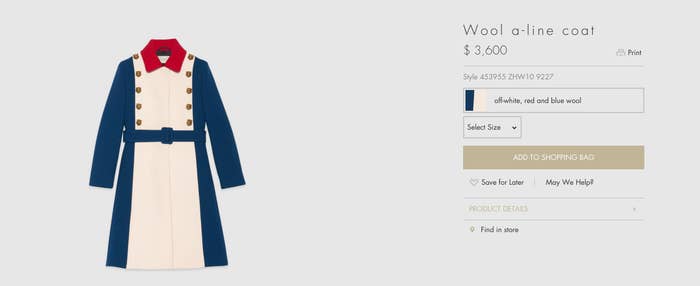 The Gucci Store in the Trump Tower had no comment for BuzzFeed News on whether or not Conway purchased the outfit there.
The corporate office did not immediately respond to request for comment.
Conway called the outfit "Trump Revolutionary Wear," according to Time. Designer clothing site Net-A-Porter said that the design was "inspired by the city of London."

People made a lot of jokes about the outfit, many of which were English-related. There were A LOT of Paddington Bear allusions.
Others turned to song.
Other comparisons were historical...but French.
But mostly people were all over the map with what imagery the ~look~ inspired.