At least 10 people were killed Friday morning after a shooter opened fire in a Santa Fe high school.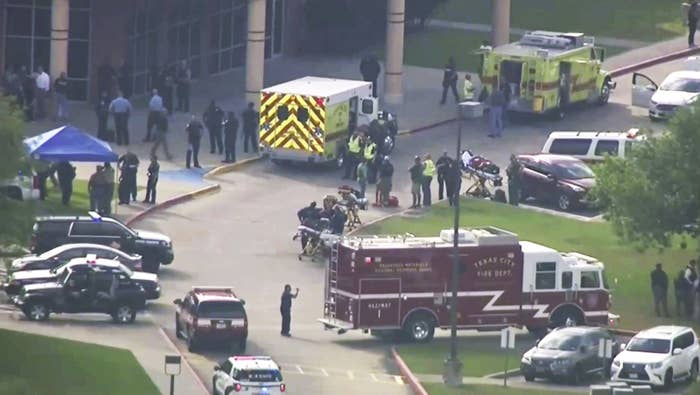 The situation is now contained, according to the Harris County Sheriff's Office.
"One is in custody, a second one detained. An injured police officer is being treated, the extent of his injuries are unknown," the Harris County Sheriff, Ed Gonzalez, tweeted.
At a White House event on prison reform, President Trump gave condolences to the families of the victims and said he'd work to "keep weapons out of the hands of those who pose a threat to themselves and to others."
Student activists from Marjory Stoneman Douglas High School — just days after the three month anniversary of the shooting at their school — offered their support to the Santa Fe victims and expressed anger that so little has changed.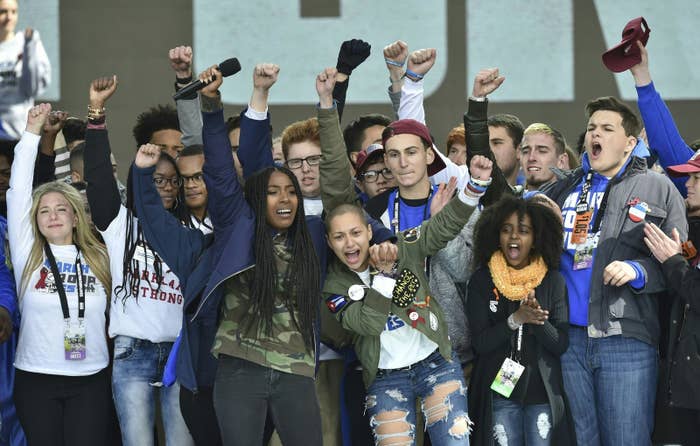 "Santa Fe High, you didn't deserve this," said Emma González.
"You deserve more than Thoughts and Prayers, and after supporting us by walking out we will be there to support you by raising up your voices," she said.
Many people shared a tweet from less than a month ago, which showed the students of Santa Fe High School participating in the National School Walkout.
"We won't stop fighting until #NeverAgain becomes a reality," Jaclyn Corin said, retweeting the National School Walkout tweet.
Delaney Tarr noted that she was supposed to be enjoying her last day as a high school student, but was instead mourning yet another school shooting.
"Get ready for two weeks of media coverage of politicians acting like they give a shit when in reality they just want to boost their approval ratings before midterms," said David Hogg.
Sarah Chadwick wished for "policy and action" for the victims — not just "thoughts and prayers."
Cameron Kasky said people should prepare for some of the things that happened after the Parkland shooting, such as a boost to NRA donations and survivors getting called "crisis actors."
"Donald Trump does not care about you or your kids getting shot," Kasky also said after Trump spoke.