This is the Sqweel 2, an oral sex simulator made by sex toy company Lovehoney.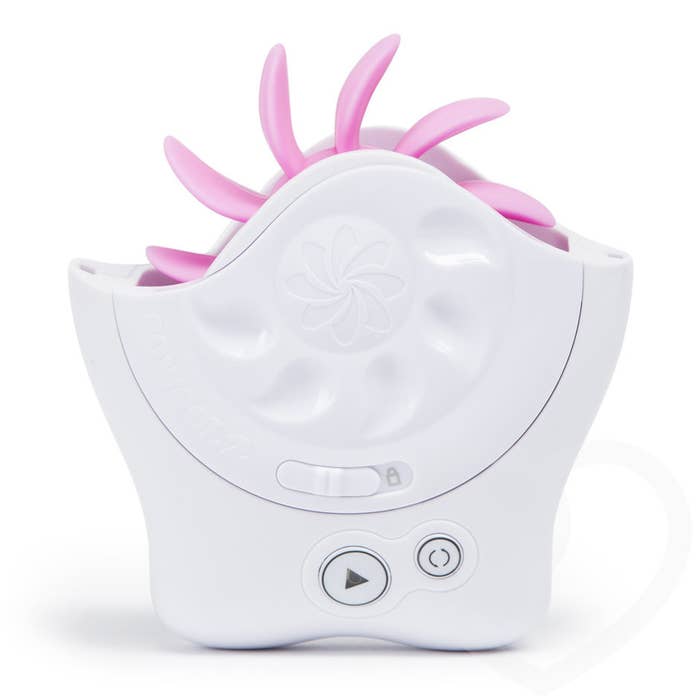 It became the subject of a great deal of Twitter discourse on Wednesday, mainly due to it looking like a tiny vagina windmill that was almost certainly designed by a man.
It gave people some serious paddleboat vibes.
Or is it a Glade plug-in?
Imaginations ran truly wild.
And people pondered how the toy came to be.
(And in case you were wondering, yes, this was actually invented by a man).
So, how do people actually like Sqweel?
A lot of reviewers have called it "oddly accurate" and "clit lapping heaven"...so, could be worse, I guess?
A Lovehoney rep told BuzzFeed News the toy "got a great response from female testers" and suggested people to not "knock it till you've tried it."
Still, it only comes away with a 3.5 star rating, and has garnered quite a few ~colorful~ negative reviews. Here's a sampling of them for your reading pleasure:
• "Felt more like I was abusing myself with a balloon whisk."
• "Like having oral with a tired husband."
• "Not sure what they were smoking when they came up with a wheel of tongues."
• "I tried it on penises, and they were pretty nonplussed about the whole experience."
• "I have to say that I found the fan too cooling and a bit of a turn-off."
• "Actually made my vagina depressed."
• "I am very disappointed."