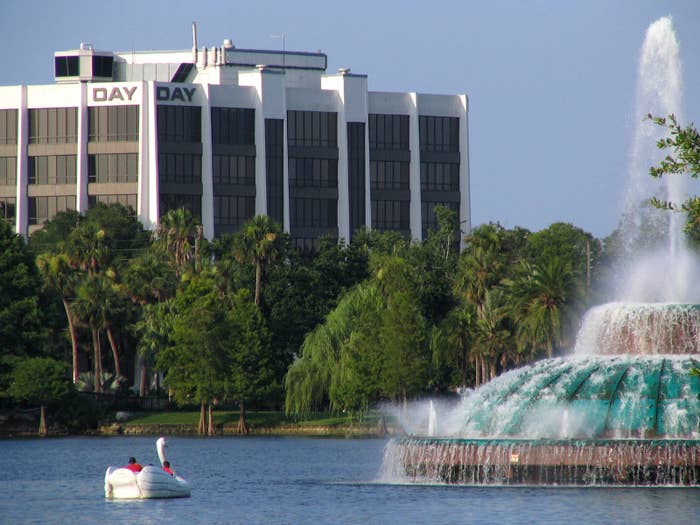 A man had to be rescued early Friday morning in Orlando after taking "a large quantity of Molly," stealing a swan boat, and getting stranded on a fountain in the middle of Lake Eola, police told BuzzFeed News.
According to a police report, the man told officers he "wanted to go be with the swans because they don't judge him."
The man, who was identified as 36-year-old Keith Thurston of Orlando, was found screaming while sitting on the fountain just before 4 a.m.
Thurston told police he took a swan boat and paddled it up to the fountain and then decided to get out and walk on the fountain, according to the police report.
Unfortunately, he forgot to tie the boat up first, and it floated away.
The Orlando Fire Department rescued Thurston from the fountain, and he was then transported to Florida South Hospital for treatment.
Charges against Thurston are now pending.