This "SNL" Writer Is Responding To Trump's Tweets Like They're Texts And It's Weirdly Delightful
"I don't know why but this is delightful."
Earlier this month, SNL writer Josh Patten began a rather odd project: responding to President Trump's tweets as if they're texts.
In practice, it's way funnier than it sounds.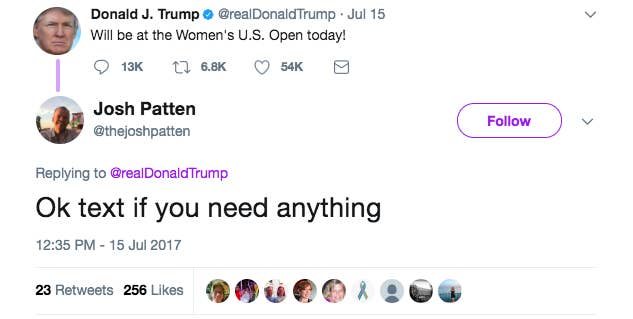 I mean, who among us hasn't sent this text: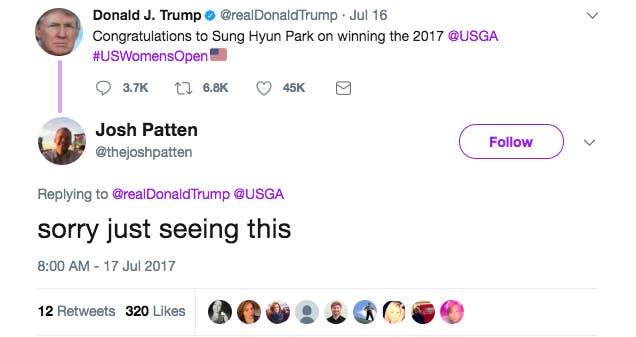 Josh and Donnie are just two pals, talking about what they're doing for lunch.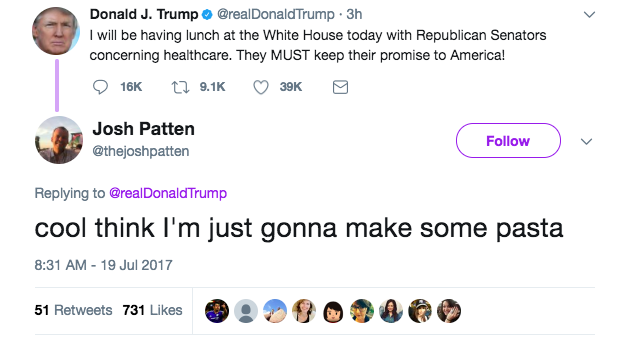 And what to watch on Netflix.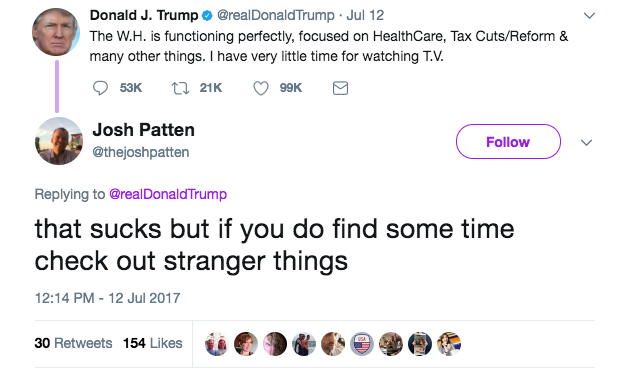 "Proud to unveil my new, incredibly stupid project: Responding To Trump Tweets Like They Were Texts," Patten tweeted on Sunday.
People have no idea why they're laughing so hard, but they are.
It's just so pure.
In conclusion: