Earlier this month, SNL writer Josh Patten began a rather odd project: responding to President Trump's tweets as if they're texts.
In practice, it's way funnier than it sounds.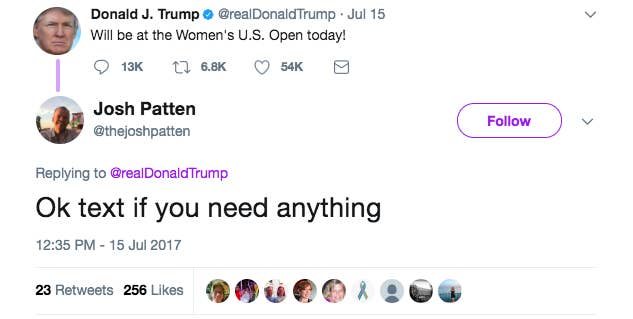 I mean, who among us hasn't sent this text: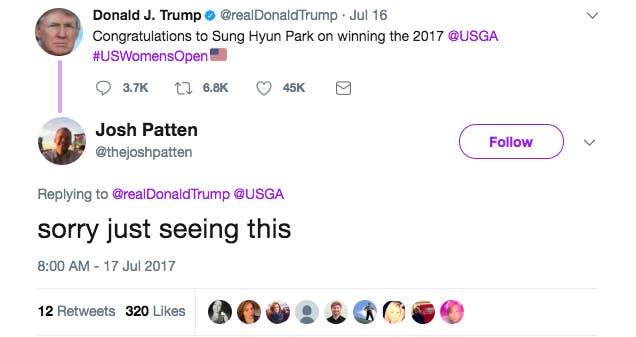 Josh and Donnie are just two pals, talking about what they're doing for lunch.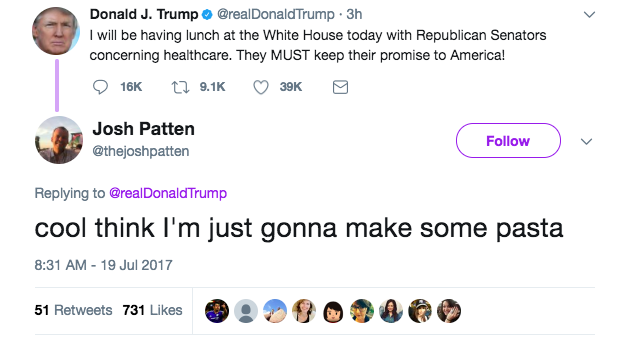 And what to watch on Netflix.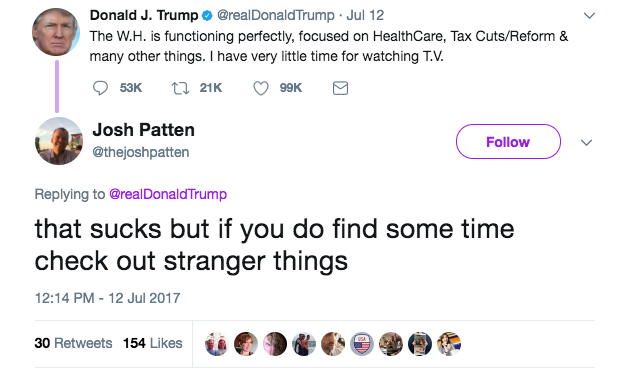 "Proud to unveil my new, incredibly stupid project: Responding To Trump Tweets Like They Were Texts," Patten tweeted on Sunday.
People have no idea why they're laughing so hard, but they are.
It's just so pure.
In conclusion: