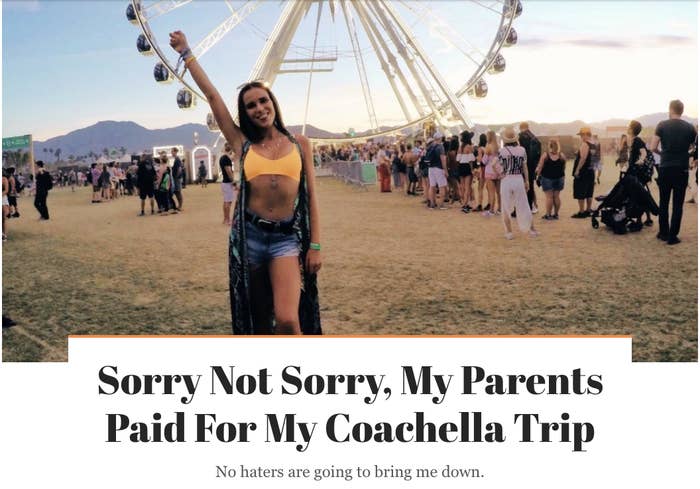 If you were on Twitter on April 22, you might remember this article.

"Sorry Not Sorry, My Parents Paid For My Coachella Trip," boldly declared a post on the Odyssey, a popular publication that crowdsources articles from unpaid college students.
The post reeked of privilege, with the purported author, Kaycie Allen of Syracuse University, writing that she's "sick of being made to feel guilty about the luxuries I'm given." There was even a mention of owning a dolphin.
"One of the biggest things people love to hate on about Coachella is the fact that many of the attendees have their tickets bought for them by their parents," the post said. "Sorry? It's not my fault that my parents have enough money to buy their daughter and her friends the gift of going to one of the most amazing melting pots of all things weird and beautiful."

Obviously, it blew up. People rage-tweeted about it and shared screenshots of the juiciest paragraphs. Chrissy Teigen even tweeted about it — the true hallmark of virality.
But just as quickly as it went viral, the story started unraveling. People reverse image-searched the header photo and found out it was actually of an Instagram influencer. Some searched a Syracuse University directory and found there was no one by the writer's name going to the school.
The following day, a note was added to the post, saying the piece "is intended to be a satire of an experience at Coachella."

And a few days after that, the entire post was removed. In its place was another note:

"Odyssey is a platform for real people to share authentic ideas," the note read. "It has come to our attention that the creator of the article originally featured on this page may have joined Odyssey using false information, violating our terms of service.
"After multiple attempts to engage with the creator and verify the information as true and correct, this content has been removed," it said.
The Odyssey did not immediately respond to a request for comment from BuzzFeed News.
So, who actually was this mysterious Kaycie Allen?
It was Chris Spies, a 28-year-old man living in Los Angeles, BuzzFeed News has learned.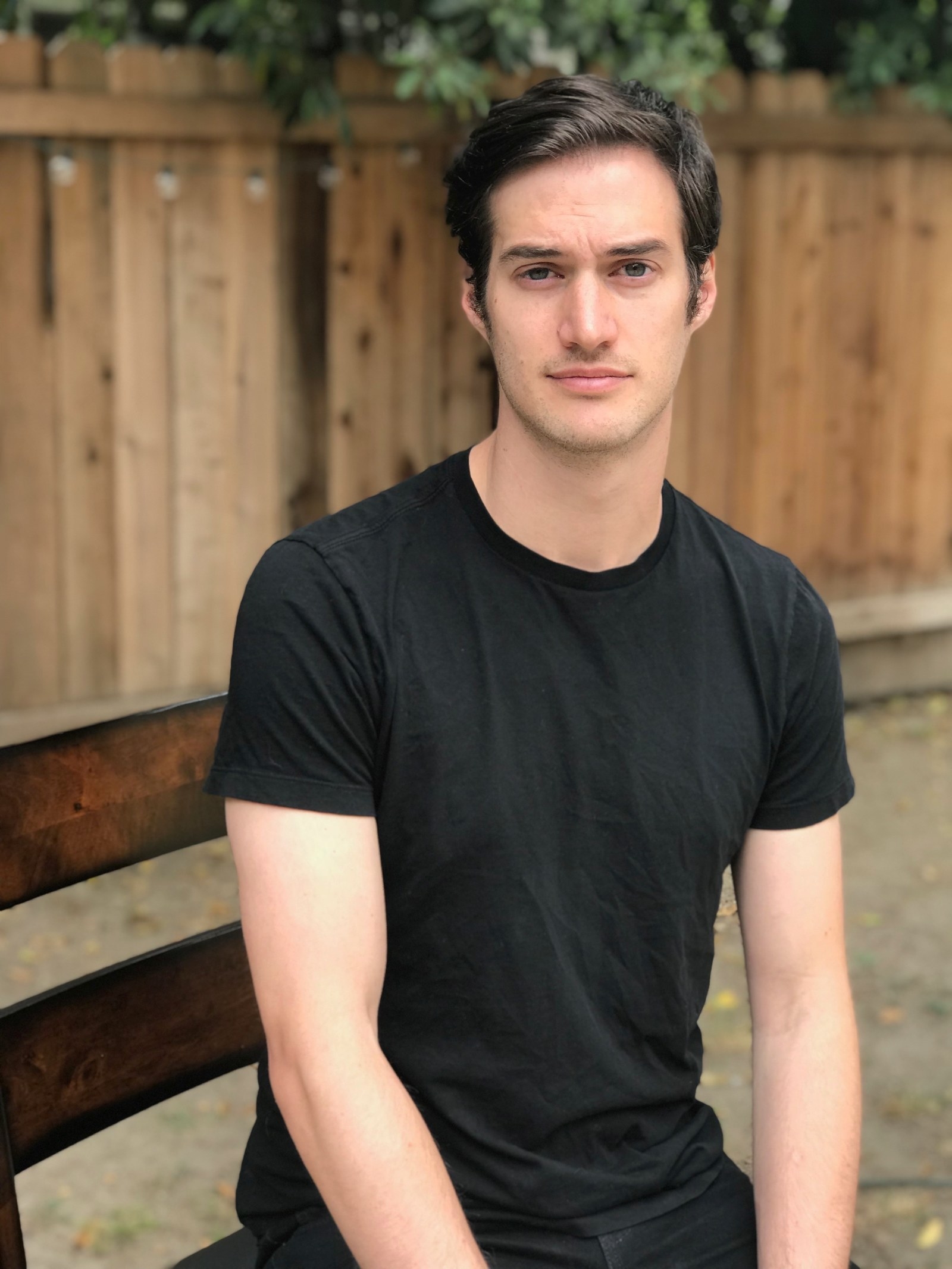 Spies told BuzzFeed News he first became interested in the Odyssey in March, when a post titled "You May Have Worn The Prom Dress With Him, But I Get To Wear The Wedding Dress" was met with viral backlash.

"That was one of the most insane things I've ever read. It just kind of blew my mind," Spies said. "And the more and more I looked into the Odyssey Online, the more kind of upset I got at their whole way of doing things."
Spies was particularly bothered by the site's notorious reliance on clickbait, sourced mostly from college-aged women who receive minimal editing and bear the brunt of the internet outrage cycle.
Also, Spies said he enjoys writing from the perspective of made-up characters, and he thought the Odyssey would be the perfect platform to try out a new one.
"I think it's a really fun way to practice writing and working in different voices, and I saw the Odyssey as great potential to do that," he said.

The Odyssey divides itself into "communities," typically based around colleges, though nonstudents in the area are also allowed to contribute. Each community includes an editor-in-chief and several unpaid, college-aged contributors as well as a full-time paid editor in the company's New York office.

Spies applied to join the Syracuse community since he previously went to school there. Getting approved was even easier than he thought it would be.

"All I did is create a fake Gmail account," he said. "They didn't ask for any writing samples or any proof of any kind."

The community spoke to each other through GroupMe, a group messaging app. Contributors would share their weekly pitches in the group, which editors would "heart" to approve, said Spies.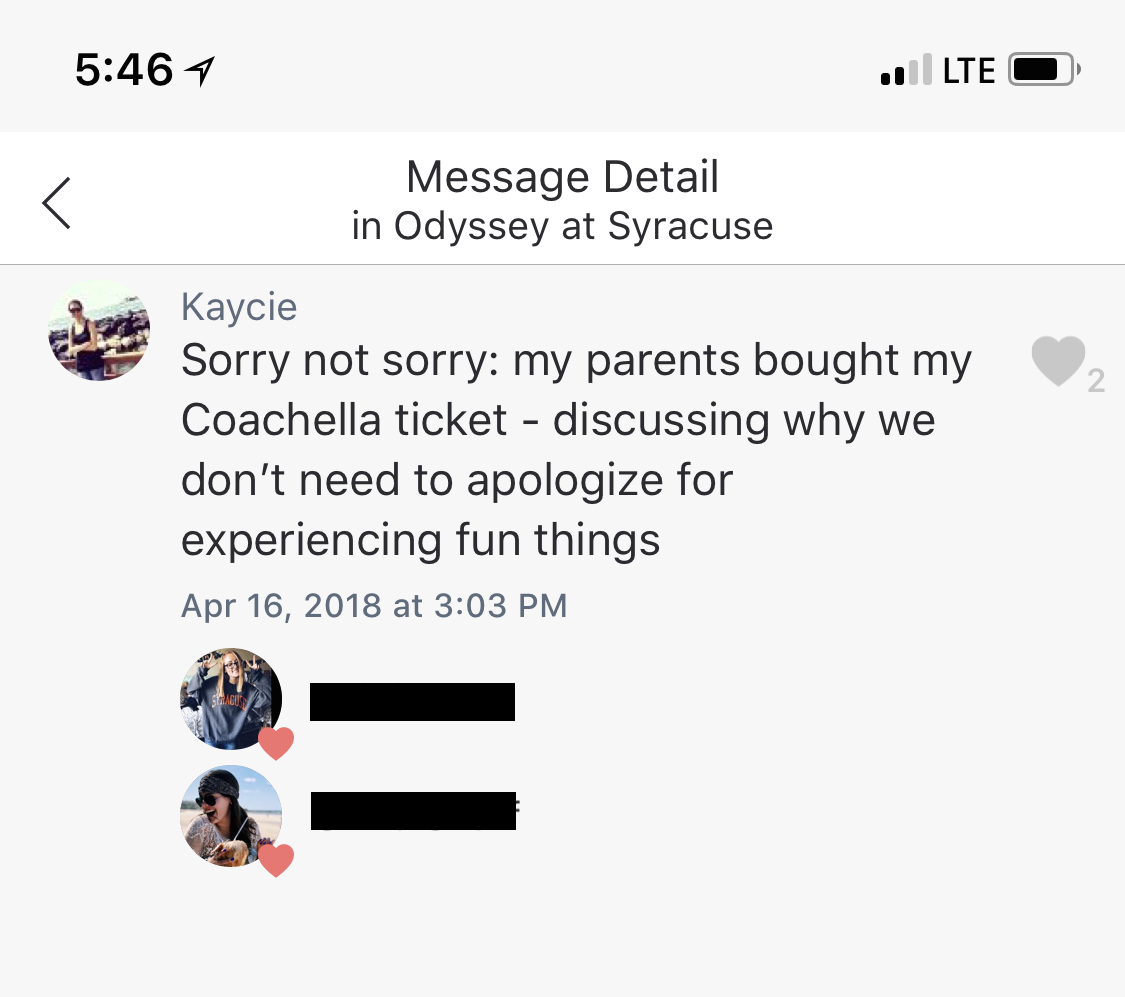 Despite professional staff being involved, Spies said his post was published "without editing at all."
"It was purposely terribly written, both grammatically and attitude," he said. "There's no reason that article should've ever seen the light of day."

Spies had big dreams for Kaycie Allen. He originally hoped to write for the site for six months to a year, fully forming a character "that was completely unlikeable and easy for the internet to hate."

"The Odyssey had no idea it was fictional," he said. "But what ended up happening is it blew up way too fast."

Spies said contributors were required to post their articles on social media — even giving the Odyssey access to tweet from their own accounts through an application — so he quickly made a Twitter account for "Kaycie."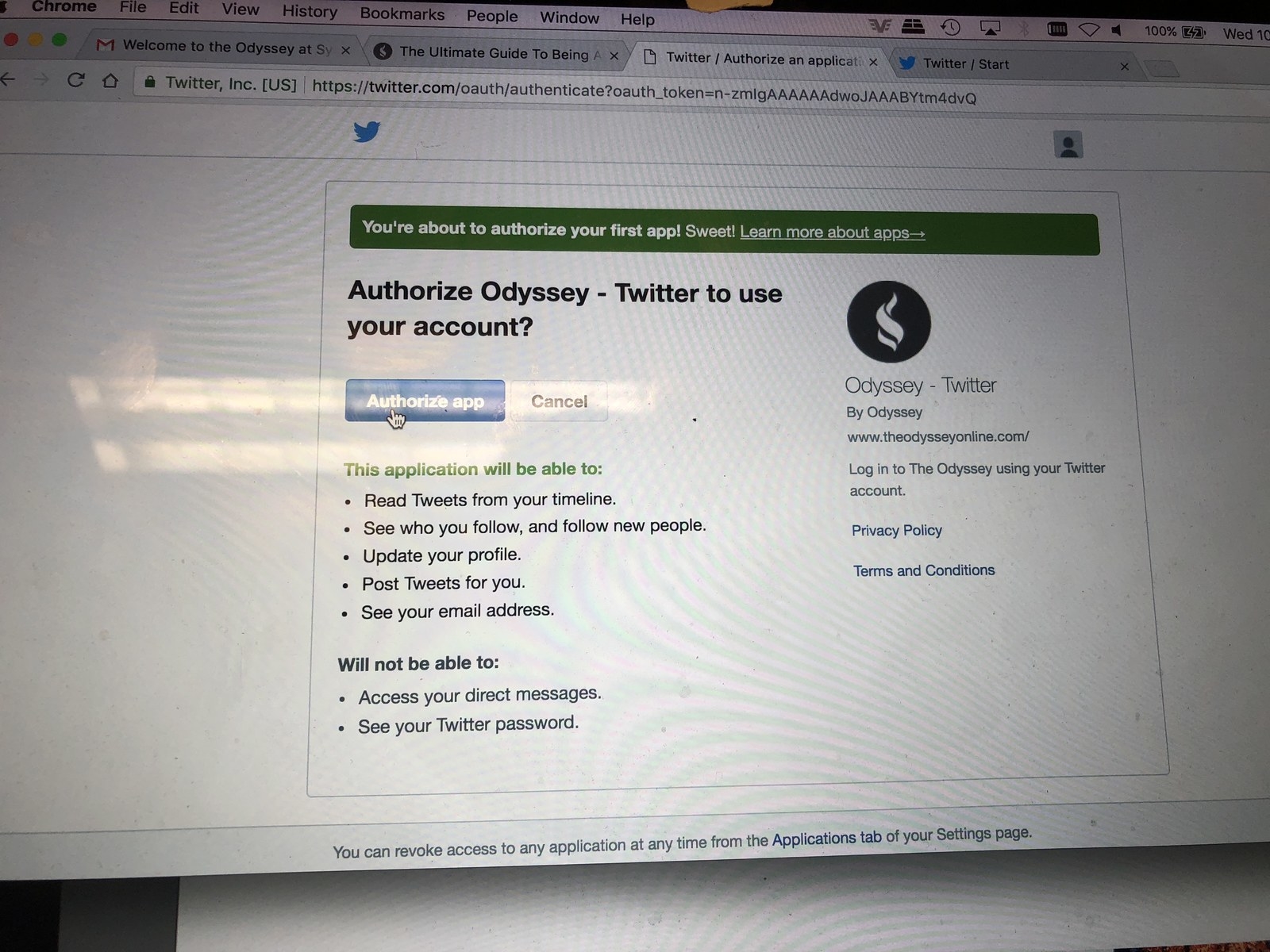 The newness of the Twitter account made a lot of internet sleuths suspicious that Kaycie wasn't who she said she was.

"I didn't really think that I'd have to cover Kaycie's tracks that much online," he said. "I wasn't expecting Twitter to turn into detectives."

Once it became clearer that something fishy was going on, Odyssey editors added the line about it being satire — without consulting him, he said. That's when he knew it was all over.

"When I knew the jig was up and I'd been found out, I blew up in the GroupMe account," said Spies. "I said, This is outrageous; I've been backstabbed."

An editor asked him for his Syracuse University email to prove who he was. He gave one, which obviously didn't work.

Then, one of the team's professional staffers emailed him asking to video chat, which he declined — "I said I'm embarrassed of my face, whatever that means," said Spies.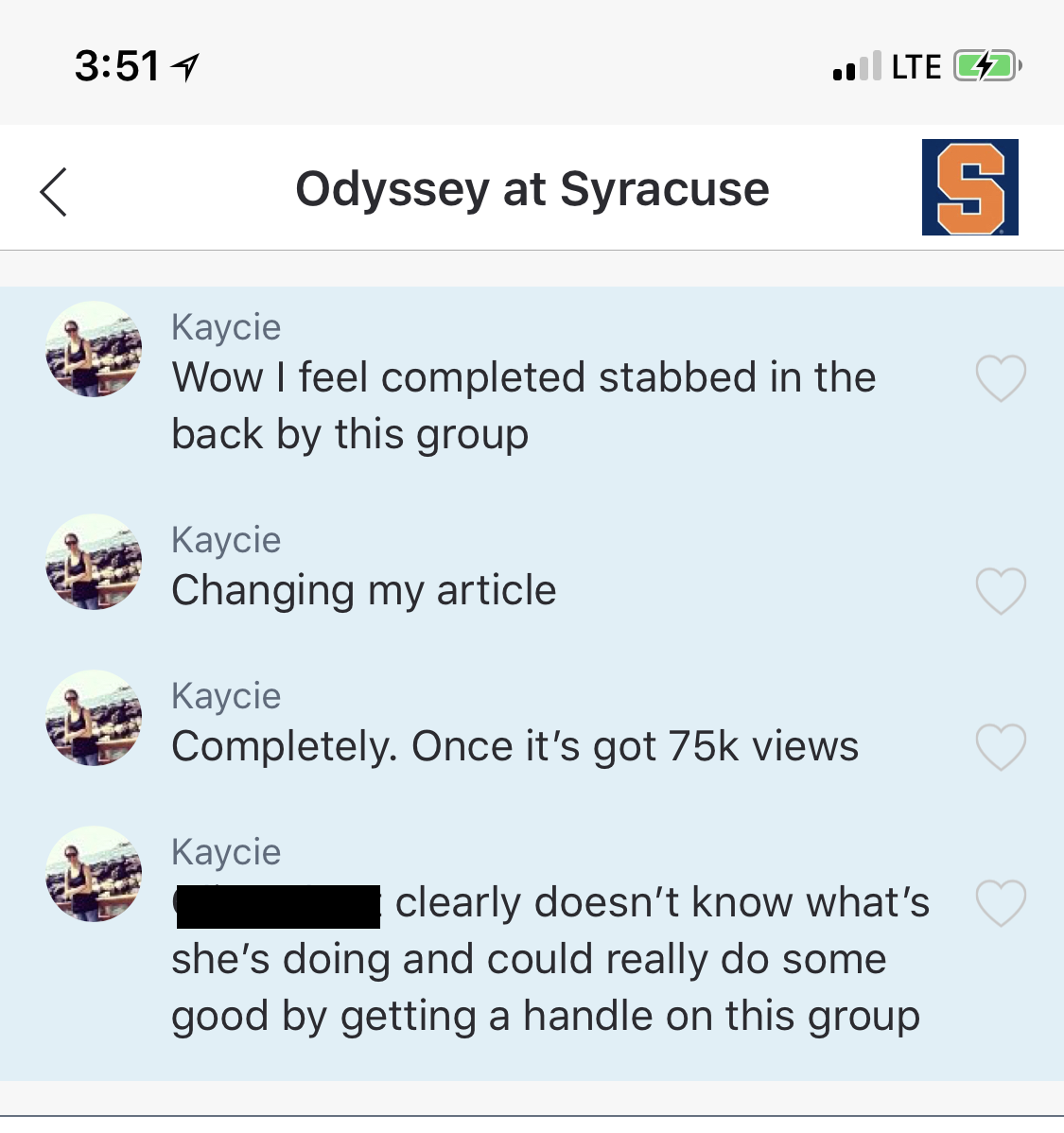 The staffer said that, as per the site's terms and conditions, the post could be removed from the site if they were unable to determine it to be true.

Through all of this — and even still — Spies kept the Twitter account going, responding to Kaycie's haters and fans.

"The Twitter has just become performance art at this point," he said.
Finally, on April 27 — just five days after Kaycie's editorial debut — Spies received his last communication with the Odyssey from the website's main email address.

"As you know, Odyssey is a platform for real people to share authentic ideas," said the email. "While we respect our creators' unique opinions, we have reason to believe the account associated with this email address was created using false information, violating our terms and conditions."

The email, which was signed "Odyssey Staff," asked him to participate in a video call by the end of the day.

"If Odyssey is unable to verify the information associated with this email address by this time, the article and the associated account will be deactivated until the requested information is provided," the email said.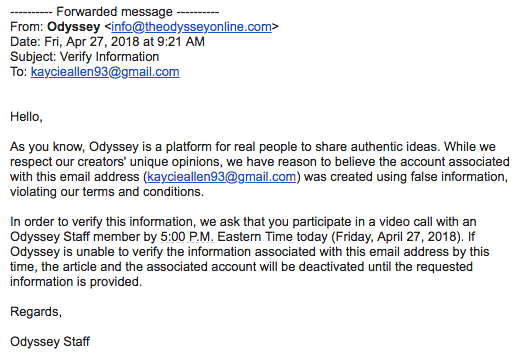 Spies did not respond to the email. Shortly after that, the post was taken down. (He has since restored it on his own website.)

Spies said he still can't believe so many people thought the article was real.
"A lot of people believed it because I think they just wanted to believe it," he said. "They really needed to be outraged at this thing."