In an emotional moment during Tuesday night's farewell address, President Obama shed tears while speaking about his family.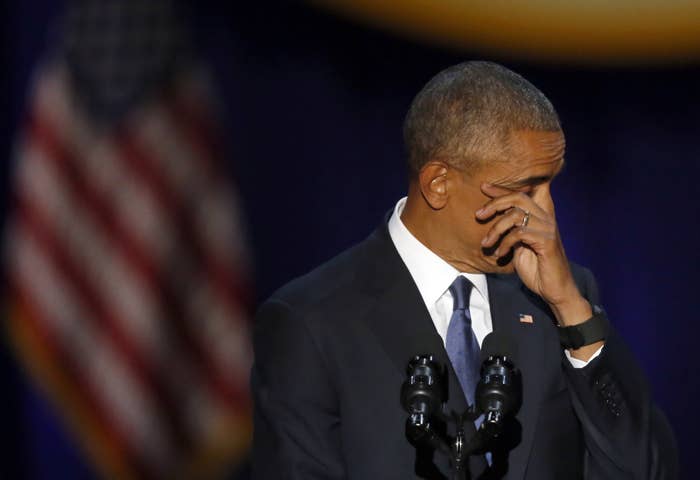 A visibly emotional Obama wiped away tears as the crowd applauded the first lady.
"Malia and Sasha, under the strangest of circumstances, you have become two amazing young women, smart and beautiful, but more importantly, kind and thoughtful and full of passion," he said.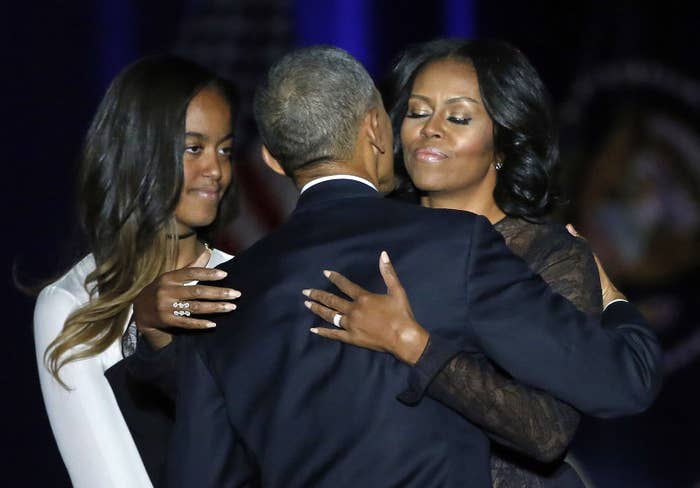 And of course, Obama didn't forget about Vice President Biden.
The moment got a lot of people reeeal teary-eyed.
People were especially emotional over the Obamas' relationship.
But most of all, no one could handle Biden.
Especially those finger guns.