Years before Tiffany Trump became first daughter-elect of the United States, she had another dream in mind: a music career.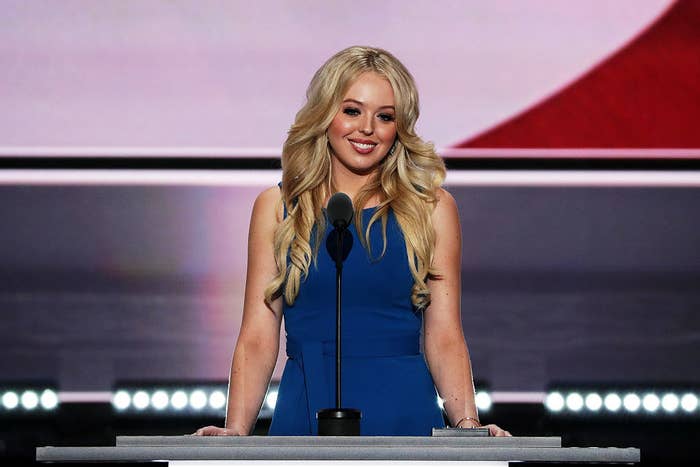 On Tuesday, the Santa Monica Observer published an article falsely claiming Tiffany Trump would sing "I'm Like a Bird" by Nelly Furtado at her father's inauguration.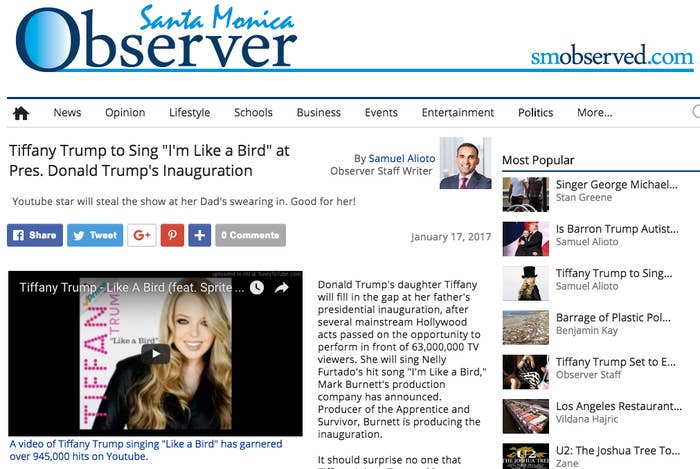 It is "a fake story," a Trump Organization representative confirmed to BuzzFeed News.
The article was shared widely online.
Even actress Ana Gasteyer shared the article, later tweeting, "Btw I'm 90% sure this is Fake News but you reap what you sow."
David Lewis, who told BuzzFeed News he is a staff writer for the website and that he wrote the article, denied fabricating the story.
He maintained the article's claims that the information came from "Mark Burnett's production company" who is "producing the inauguration," saying he got the scoop from "a buddy at Mark Burnett Productions."
However, Burnett, who has been president of MGM television since 2015, has has only consulted on the inauguration and will not be producing it.
Lewis said he first heard about the story "on social media."
When asked where on social media he found it, he replied, "Just go on Facebook."
Also, the article says it is written by "Samuel Alioto," a name that appears to be a misspelling of Supreme Court Justice Samuel Alito's name.
This isn't the first time the Santa Monica Observer has published overtly fake stories.