The Newseum has removed a "You Are Very Fake News" T-shirt from its gift shop after it was accused of eroding trust in the institution it seeks to honor.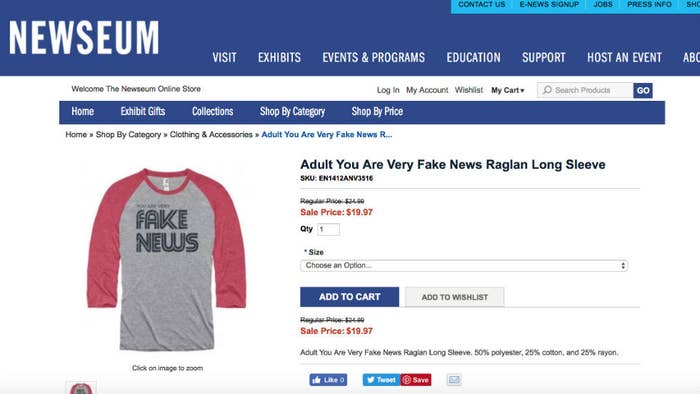 The popular Washington, DC, museum showcases the history of journalism, celebrates the free press, and includes a memorial to reporters who've died covering the news.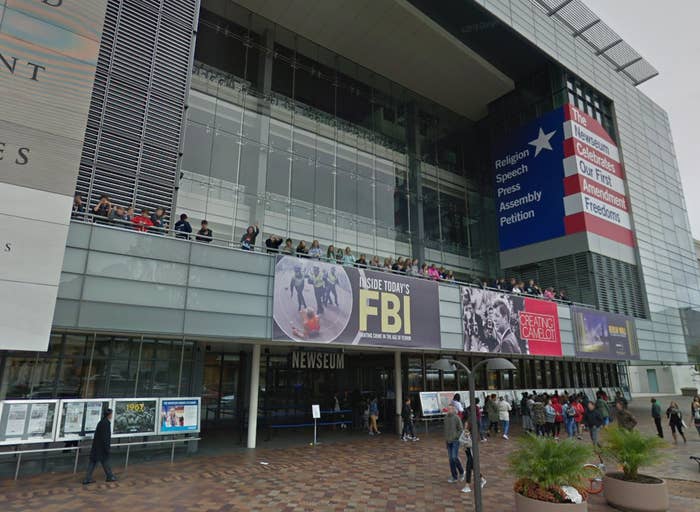 Many reporters criticized the museum after Poynter pointed out on Friday that it was selling "fake news" shirts and MAGA hats.
As you probably know well already, President Trump frequently attacks major news outlets and networks as being "fake news."
Just this week, Trump blatantly called the media "the enemy of the people."
Michael Barbaro, host of the New York Times podcast The Daily, called the shirts "a very bad idea."
"You exist to honor, examine and protect the news media, not embrace the bywords by which others seek to undermine it," Barbaro said.
Hadas Gold of CNN called out the hypocrisy of selling "fake news" shirts at a place that has a memorial to killed journalists.
"It's one thing to sell political paraphernalia … it's another to promote a phrase authoritarian regimes around the world use to stop a free press," said Gold.
"Why in the world is the Newseum selling MAGA hats?" tweeted Sopan Deb of the New York Times.
The Newseum initially defended the controversial merch, telling Poynter it carried it because "people with differing viewpoints" visit, and that the museum supports "free speech."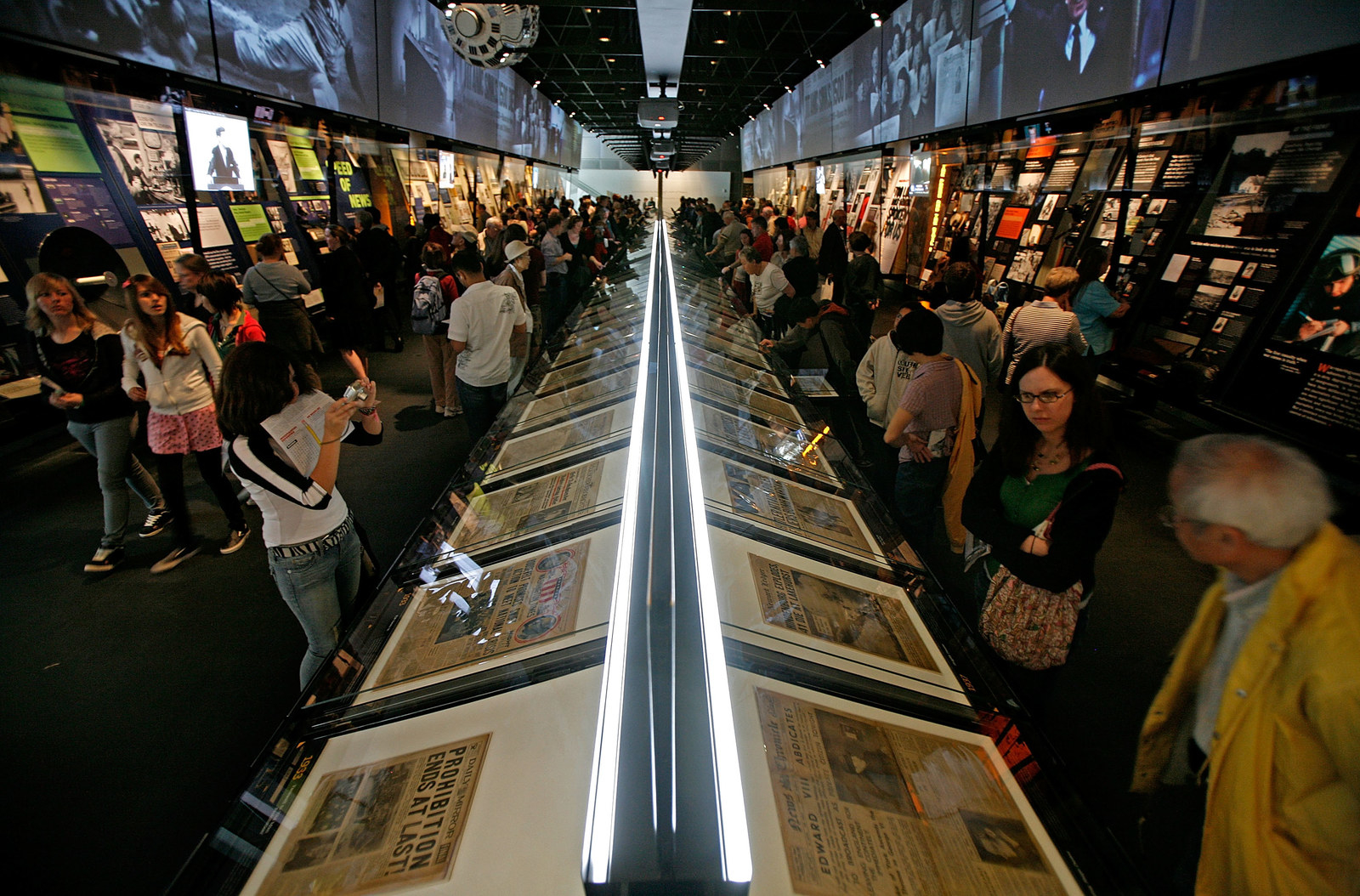 "We recognize why you're asking the question," Sonya Gavankar, director of public relations for the Newseum, told Poynter. "As a nonpartisan organization, people with differing viewpoints feel comfortable visiting the Newseum, and one of our greatest strengths is that we're champions not only of a free press but also of free speech."
Gavankar added that "the MAGA hat and the FBI hat are two of our best-selling items."
Not everyone bought that explanation. CNN's Brian Stelter surmised the items were more about making a quick buck off tourists than a commitment to "free speech."
"The Newseum tries profiting off hatred of the press," said Politico's Michael Calderone.
On Saturday, the Newseum finally removed the "You Are Very Fake News" T-shirts from its gift shop.
"We made a mistake and we apologize," said a spokesperson for the museum in a press release. "A free press is an essential part of our democracy and journalists are not the enemy of the people."
They will not, however, remove the MAGA hats or other pro-Trump merchandise from the shop.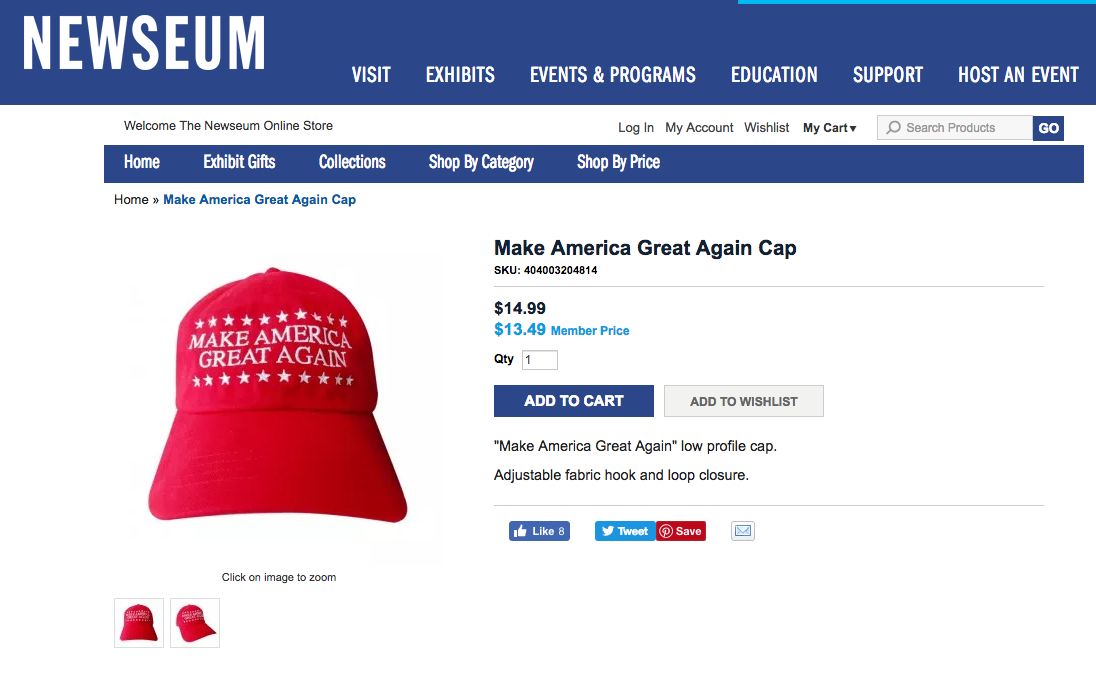 "As an organization that celebrates the rights of people from all political spectrums to express themselves freely, we've historically made all types of political merchandise available for our guests to purchase," said the spokesperson.
"That has included former and current presidential slogans and imagery and merchandise from all political parties," the spokesperson said. "We continue to do so in celebration of freedom of speech."