Nashville Predators prospect Luke Prokop came out publicly as gay on Monday, becoming the first hockey player under NHL contract to do so.
Prokop, 19, made the announcement on Instagram, saying, "I am no longer scared to hide who I am."
"It has been quite the journey to get to this point in my life, but I could not be happier with my decision to come out," he wrote. "From a young age I have dreamed of being an NHL player, and I believe that living my authentic life will allow me to bring my whole self to the rink and improve my chances of fulfilling my dreams."
The Canadian athlete has played for the junior league Calgary Hitmen, but was drafted by the NHL's Nashville Predators in 2020.
He had been wanting to come out for a while, and finally decided to in April, he told ESPN.
"I was lying in bed one night, had just deleted a dating app for the fourth or fifth time, and I was extremely frustrated because I couldn't be my true authentic self," Prokop said. "In that moment I said, 'Enough is enough. I'm accepting who I am. I want to live the way I want to, and I want to accept myself as a gay man.'"

His family, teammates, and team management have been incredibly supportive, Prokop told the Athletic.
"I think it's been translating a lot into my summer and my summer training," he said. "I've noticed myself being a lot more confident on the ice. Being able to truly be who I am. This is the best I've ever felt in the summer and I think a large part of that is due to this process of me coming out."
The team's general manager, David Poile, said Prokop was a "very brave young man."
"It took a lot of courage," Poile said. "I'm proud that he did that. It's got to be exciting for him to be taking this step. This is a big story and hopefully it helps and encourages others in similar situations. It's a big deal.''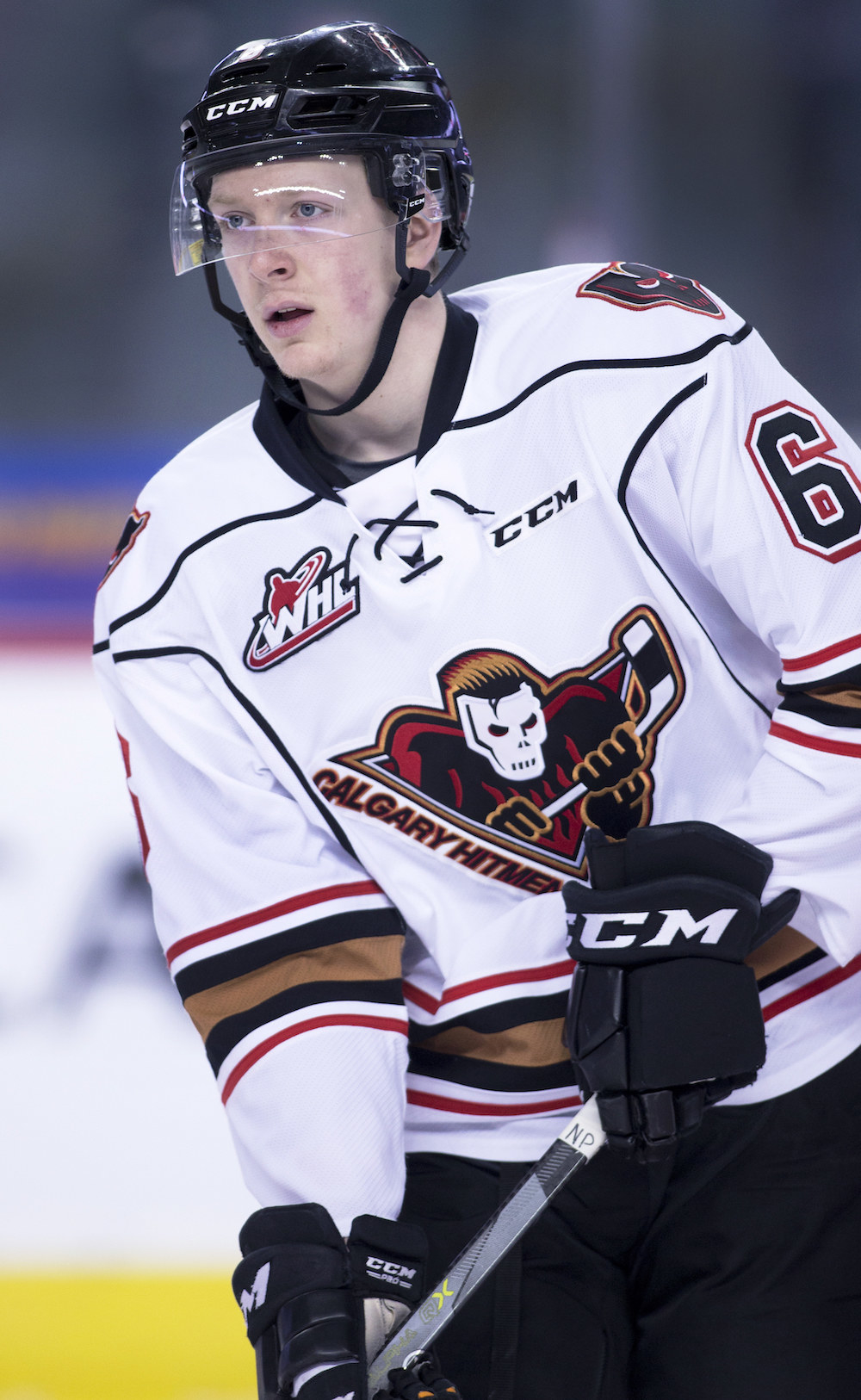 Being able to tell the world who he is has been an enormous weight off of his chest, Prokop said.
"I don't really have to deal with that anymore. I feel a lot more free," he said. "I can just go on the ice and be myself."

Prokop's announcement has been met with an outpouring of support from the hockey world.
NHL Commissioner Gary Bettman thanked Prokop for his courage and said the league would do everything they can to support him.
"I share his hope that these announcements can become more common in the hockey community," Bettman said in a statement. "LGBTQ players, coaches, and staff can only perform at their absolute best if they live their lives as their full and true selves."
In a tweet, the Nashville Predators congratulated the prospective player. "The Nashville Predators organization is proud of Luke for the courage he is displaying in coming out today and we will support him unequivocally in the days, weeks, and years to come as he continues to develop as a prospect," they said.
The Calgary Hitmen also tweeted their support of their former teammate. "We're so proud of you, Luke," they wrote. "Representation matters and your courage will help so many others. We hope that future athletes won't need to make these sort of statements & we remain committed to promoting inclusion & acceptance in our sport & supporting the LBGTQ+ community."
Prokop's decision to come out comes a month after Carl Nassib became the first openly gay active player in the NFL.