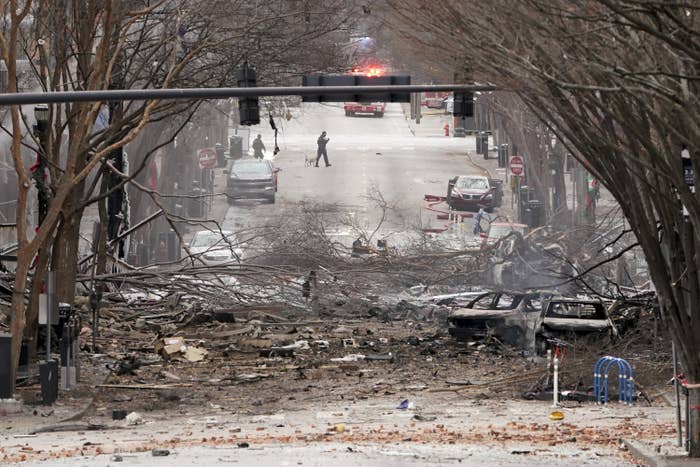 Law enforcement officials have identified the man behind the Nashville RV bombing on Christmas Day, saying they have now determined that he was killed in the explosion.
Police on Sunday told BuzzFeed News that Anthony Quinn Warner, 63, was the suspect. His identity was first confirmed to the Tennessean.
In a press conference later on Sunday, officials announced that DNA of human remains found at the scene was matched to Warner.
The FBI searched Warner's home on Saturday in Nashville's Antioch neighborhood, about a 15-minute drive from where the explosion occurred, as well as a real estate office where he'd previously worked as a computer technician.
Law enforcement officials said they do not yet know what Warner's motive might have been. They are looking to talk to people who knew him.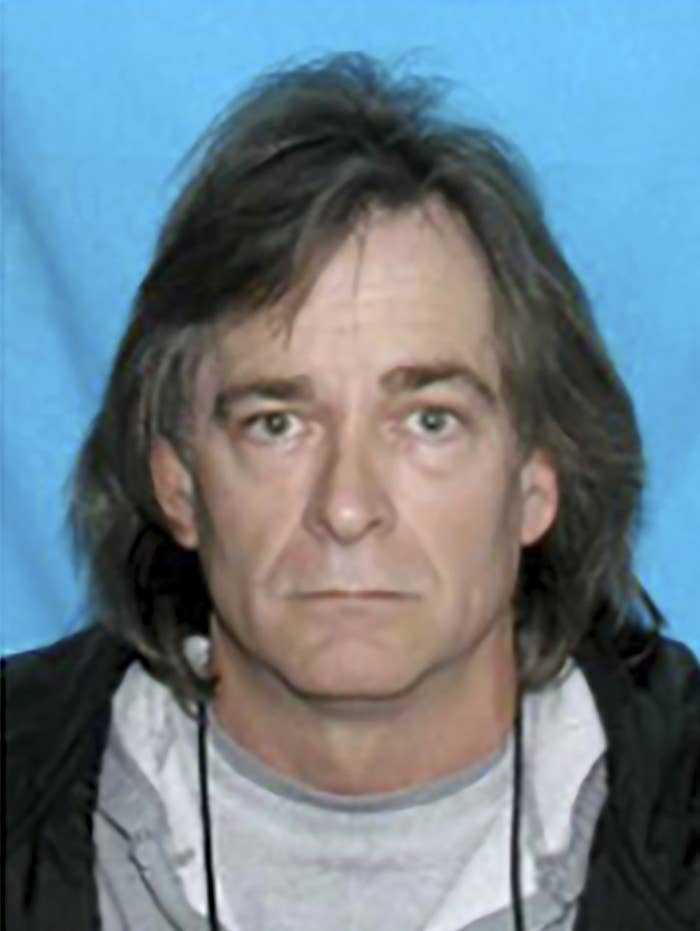 The unknown motive is why, at this time, the incident has not yet been deemed domestic terrorism, said Doug Korneski, the special agent in charge of the FBI's Memphis office.
"When we assess an event for domestic terrorism ... it has to be tied to an ideology," Korneski said. "It's the use of force or violence in the furtherance of a political [or] social ideology — we haven't tied it to that yet."
Warner is believed to have acted alone, and there is no sign that there are any other suspects.

The blast occurred outside an AT&T facility in downtown Nashville on Christmas morning, just after the RV played a warning message, "If you can hear this message, evacuate now."
Three people were injured, and buildings in the surrounding area were heavily damaged. Nearby cellphone networks were also impacted.
Nashville Mayor John Cooper told CBS's Face the Nation on Sunday the incident appeared to be an attack on infrastructure.
"To all of us locally, it feels like there has to be some connection with the AT&T facility and the site of the bombing," he said. "You know, and that's a bit of just local insight in because it's got to have something to do with the infrastructure."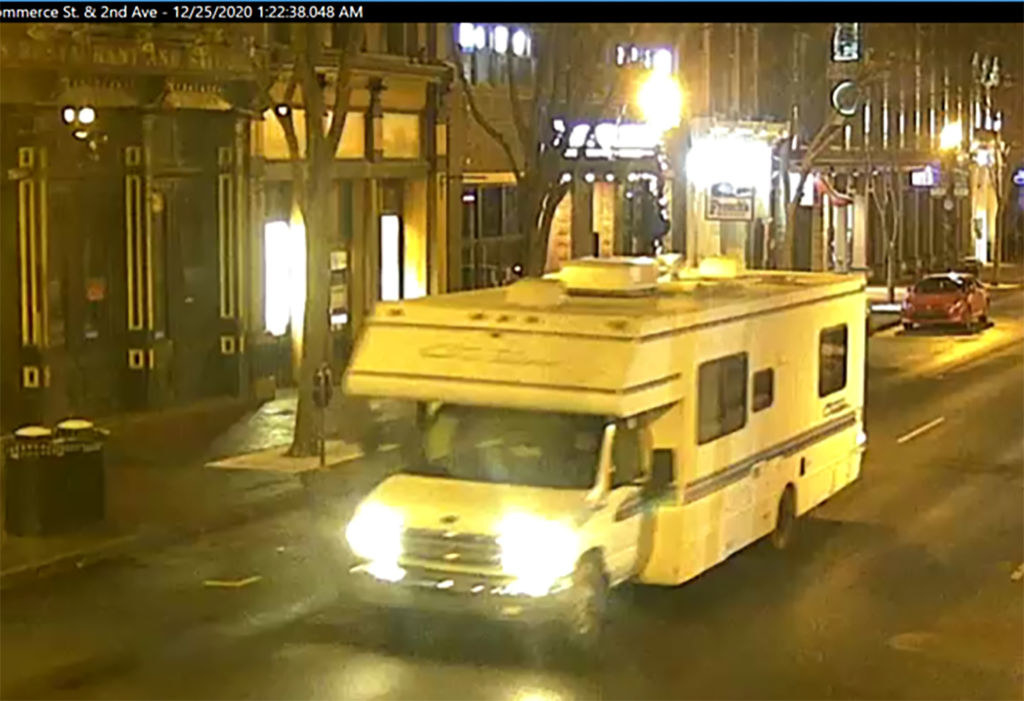 In a Sunday morning press conference, Nashville Police Chief John Drake hailed the six officers who had evacuated the surrounding area as heroes, saying the incident could have been far more tragic without their efforts.
"They didn't think about their own lives; they didn't think about protecting themselves," Drake said. "They thought about the citizens of Nashville and protecting them."
One of the officers, James Luellen, recalled the moments before the blast, saying that the RV played music when it wasn't repeatedly broadcasting the warning.
"What I specifically … remembered was 'Downtown, where the lights shine bright,'" Luellen said at the press conference. "Later, the ATF agent I spoke to pulled it up, and it's 'Downtown' by Petula Clark was a specific song that was played."
Steve Fridrich, the real estate company owner, told the Tennessean that the business had hired Warner as a contract worker four or five years ago. In an email this month, Warner told the company he would no longer work there but did not give a reason why.
Fridrich said he had contacted the FBI when he realized the home they were searching was Warner's. He told the TV station WSMV that the FBI had asked him whether Warner was paranoid about 5G, a technology that has become central to conspiracy theories, including the QAnon mass delusion.
Fridrich said Warner never mentioned anything that indicated he believed in conspiracies. "He was a techie guy. ... He would do this thing and leave," Fridrich told WSMV.

In addition to working with computers, Warner also worked for a security alarm company, public records show.

Steve Schmoldt, one of Warner's neighbors, told the Tennessean that Warner was "kind of low-key to the point of, I don't know, I guess some people would say he's a little odd."
Schmoldt added, "You never saw anyone come and go [from his home]. Never saw him go anywhere. As far as we knew, he was kind of a computer geek that worked at home."
Warner had never expressed to Schmoldt any ideology that might serve as a motive, he said.
"I can tell you as far as politics, he never had any yard signs or flags in his window or anything like that," he said. "If he did have any political beliefs he kept, that was something he kept to himself."