Naomi Wadler, a fifth-grade student from Alexandria, Virginia, organized a walkout earlier this month at her elementary school.
While most schools that participated in the National School Walkout protested for 17 minutes to honor the 17 students and faculty members killed last month in Parkland, Florida, Wadler's walkout lasted 18 — an extra minute added for Courtlin Arrington, a black 17-year-old who was shot and killed in her school earlier this month.
"I think [that] specifically African-American women, when they are shot and killed, or when they are killed in general, their names aren't remembered," Wadler told the Guardian about her walkout. "So I thought it would be important to add an extra one minute."
Addressing the crowd on Saturday, Wadler said she was there to represent "African-American girls whose stories don't make the front page of every national newspaper."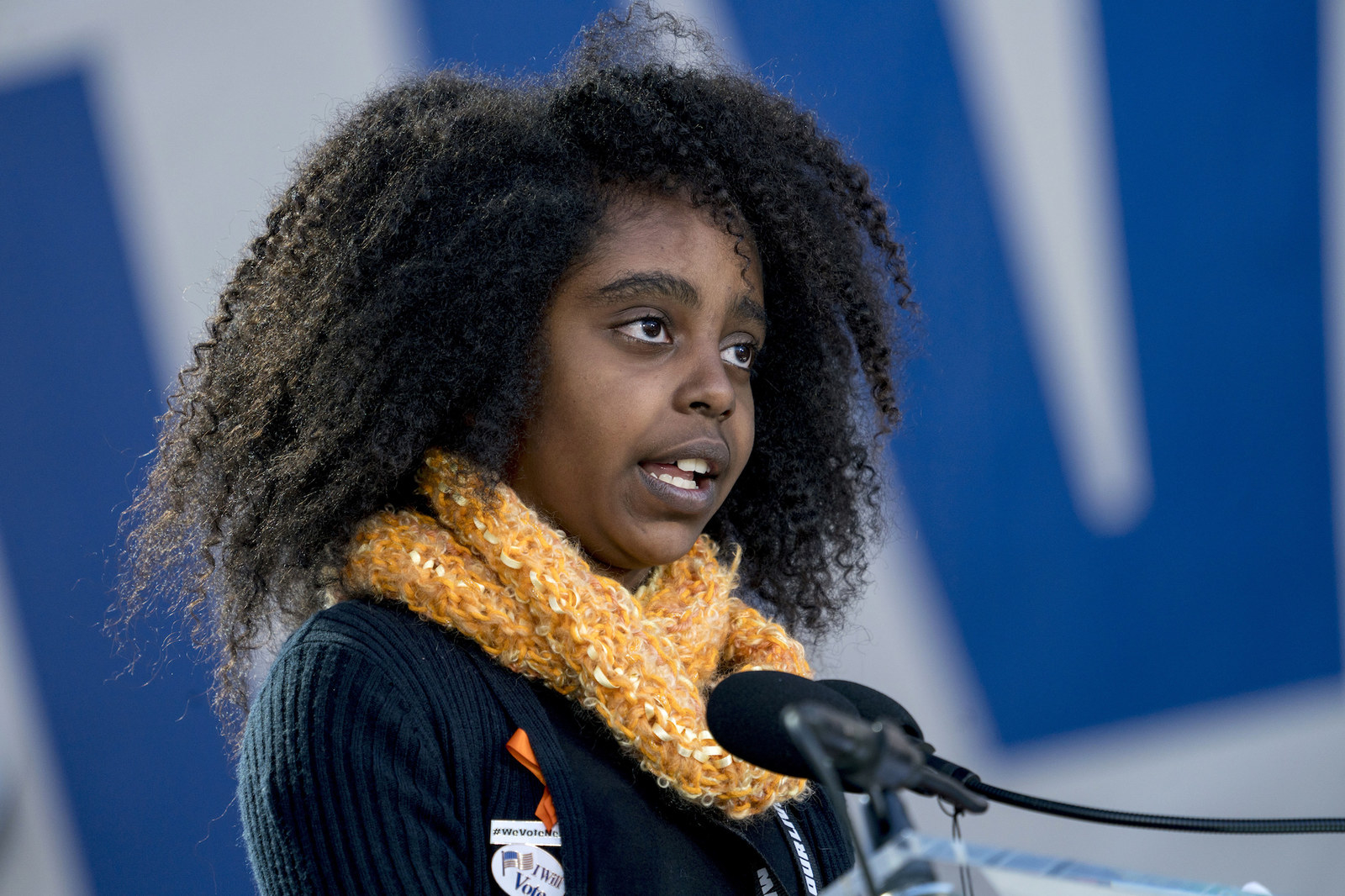 "I am here today to represent Courtlin Arrington. I am here today to represent Hadiya Pendleton. I am here today to represent Tiana Thompson, who at 16, was shot dead at her home in Washington, DC," said Wadler.
"I represent the African-American women who are victims of gun violence, who are simply statistics instead of vibrant, beautiful girls full of potential," she continued.
Wadler hit back against claims that she and her fellow young activists don't know what they're talking about.
"My friends and I might still be 11, and we might still be in elementary school, but we know. We know life isn't equal for everyone," she said. "And we know what's right and wrong."
"We also know that we stand in the shadow of the capitol," she said. "And we know that we have seven short years until we too have the right to vote."
In an interview with BuzzFeed News following her speech, Wadler said she is hopeful that her generation's fight to end gun violence will make a difference.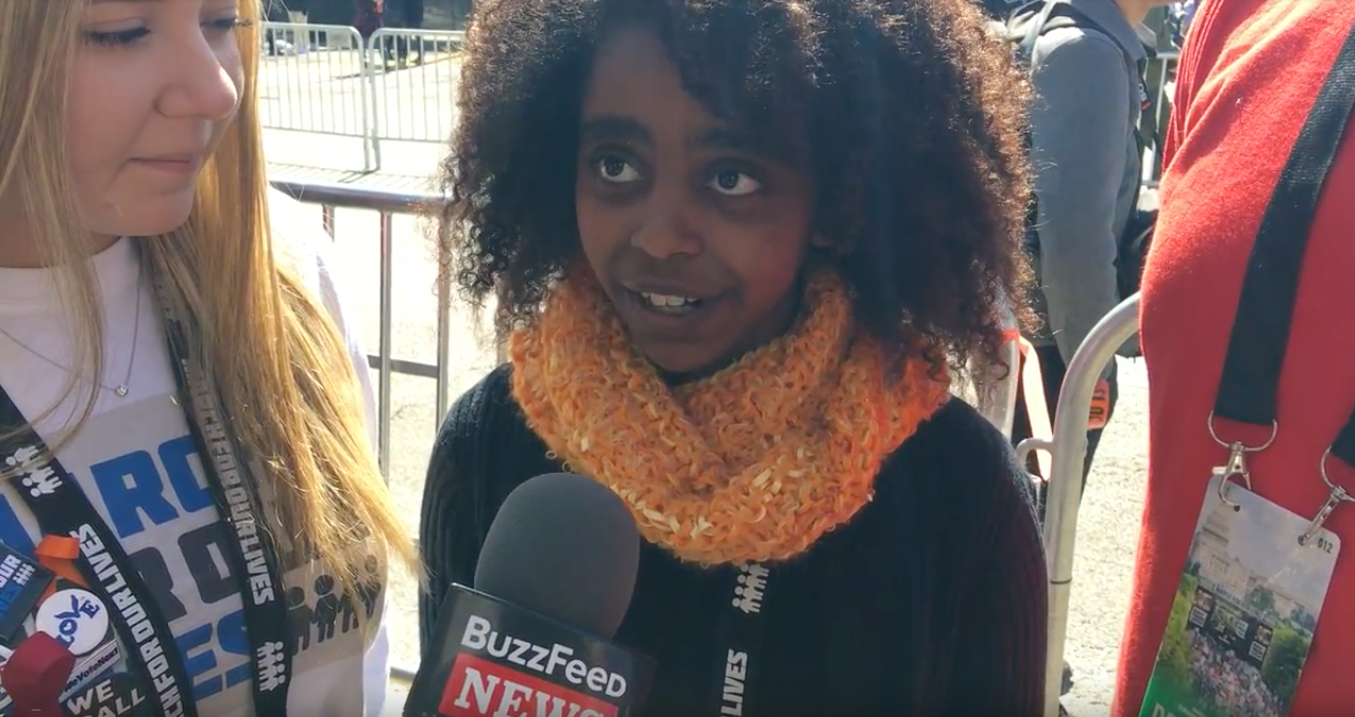 "I think one of our biggest issues is that politicians and our lawmakers think that we're kids and we don't know what we're talking about," Wadler said. "If we didn't know what we were talking about, this wouldn't be happening."
"I may be really young, but we're the generation that's going to change this," she added. "Their generations have had chances, and they haven't, so we're going to make a difference."