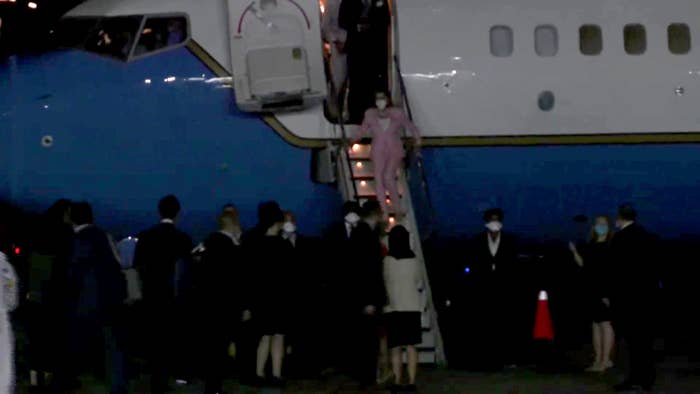 Millions of people tuned in Tuesday night to track a flight carrying House Speaker Nancy Pelosi to Taiwan.
It was the "most tracked live flight of all time," according to flight-tracking site Flightradar24, where more than 700,000 people watched.
Millions more watched livestreams of the event on Weibo, the popular Chinese social media platform.
The enormous influx of users overwhelmed Flightradar24 — so much so that a waiting room had to be set up to prevent the site from crashing, spokesperson Ian Petchenik told BuzzFeed News.
"An unprecedented, sustained interest in this particular flight led to extremely heavy load on Flightradar24 infrastructure," Petchenik said. "Our teams immediately began efforts to maintain the stability of our services."

The outpouring of interest in the flight came due to the historic nature of the visit. Pelosi is the highest-ranked US politician to visit Taiwan in 25 years, according to the Associated Press.
The visit has increased tensions between the US and China, which claims the self-governed island is its territory. Top Chinese officials have condemned Pelosi for the visit, and the People's Liberation Army announced it would hold live-fire military drills in the area.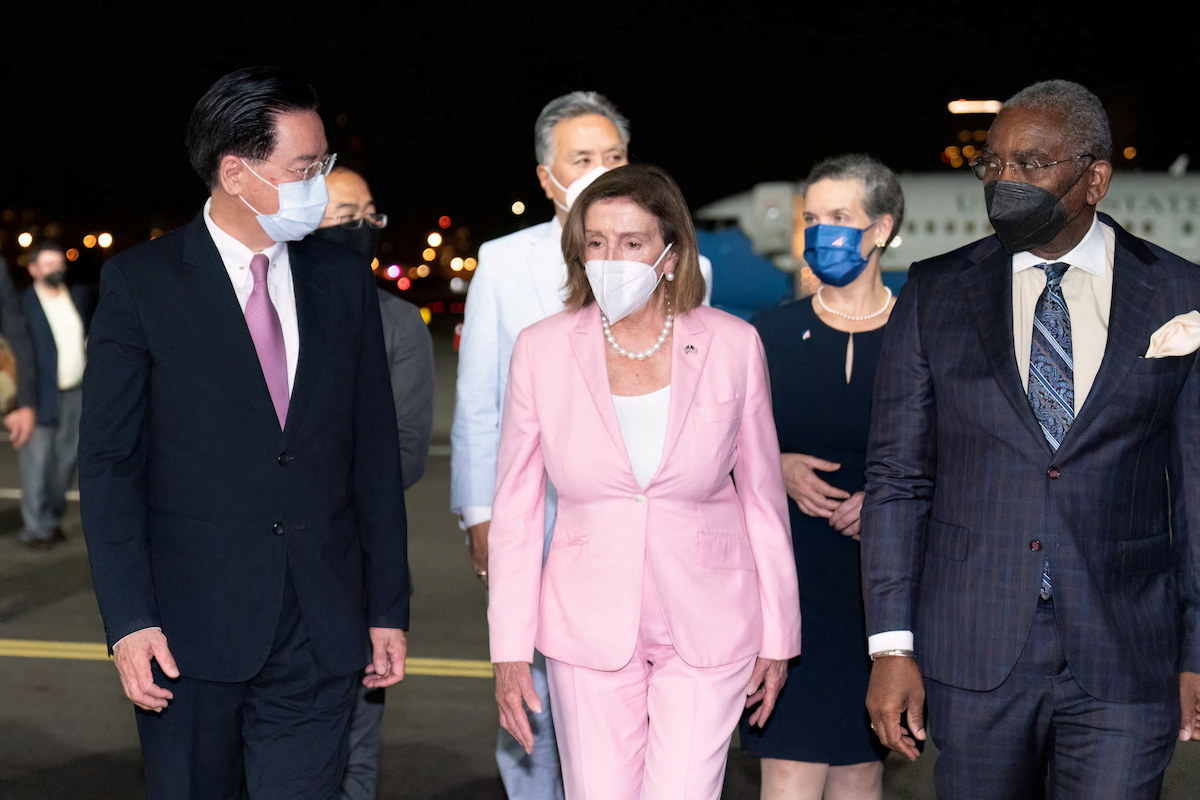 China's Ministry of Foreign Affairs said in a statement that the visit "has a severe impact on the political foundation of China-U.S. relations, and seriously infringes upon China's sovereignty and territorial integrity."

"It gravely undermines peace and stability across the Taiwan Strait, and sends a seriously wrong signal to the separatist forces for 'Taiwan independence,'" the statement added. "China firmly opposes and sternly condemns this, and has made serious démarche and strong protest to the United States."

Even President Joe Biden warned against the trip due to security concerns, saying the "military thinks it's not a good idea right now," Politico reported.
However, Pelosi defended her visit to Taiwan, saying it "honors America's unwavering commitment to supporting Taiwan's vibrant Democracy."
"Our discussions with Taiwan leadership reaffirm our support for our partner & promote our shared interests, including advancing a free & open Indo-Pacific region," Pelosi said in a tweet.
She expanded on her stance in a Washington Post op-ed, writing that her visit "should be seen as an unequivocal statement that America stands with Taiwan, our democratic partner, as it defends itself and its freedom."
"Indeed, we take this trip at a time when the world faces a choice between autocracy and democracy," Pelosi wrote. "As Russia wages its premeditated, illegal war against Ukraine, killing thousands of innocents — even children — it is essential that America and our allies make clear that we never give in to autocrats."