A dozen camels have been disqualified from a "camel beauty contest" in Saudi Arabia for using botox, Reuters reported Monday.
The contest, which is being held at the second annual King Abdulaziz Camel Festival in Rumah, started at the beginning of January and will continue through the end of the month.
"The camel is a symbol of Saudi Arabia," the show's chief judge, Fawzan al-Madi, told Reuters. "We used to preserve it out of necessity, now we preserve it as a pastime."
According to United Arab Emirates newspaper the National, large facial features are a crucial element of camel beauty — hence the handlers resorting to Botox.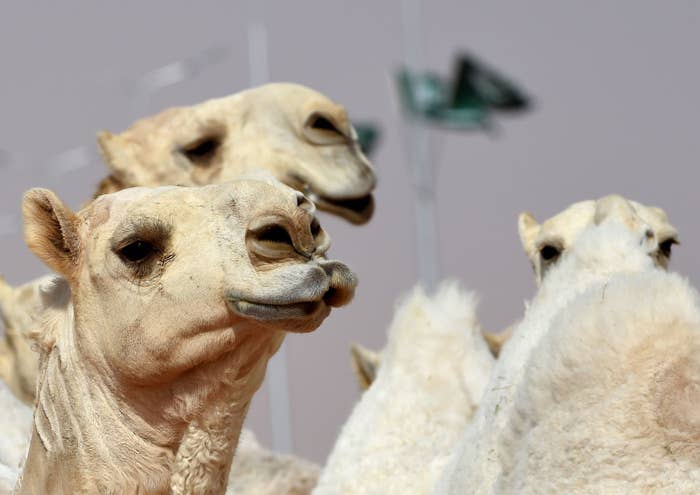 "They use Botox for the lips, the nose, the upper lips, the lower lips, and even the jaw," Ali al-Mazrouei, the 31-year-old son of a camel breeder, told the National. "It makes the head more inflated so when the camel comes it's like, 'Oh, look at how big is that head is. It has big lips, a big nose.'"
Prizes for the beauty contest, as well as other camel-related contests held at the festival, total into the millions of dollars.
A spokesperson for the festival did not immediately respond to request for comment.