Monica Lewinsky was uninvited from a magazine event because former president Bill Clinton was going to be there, she said on Wednesday.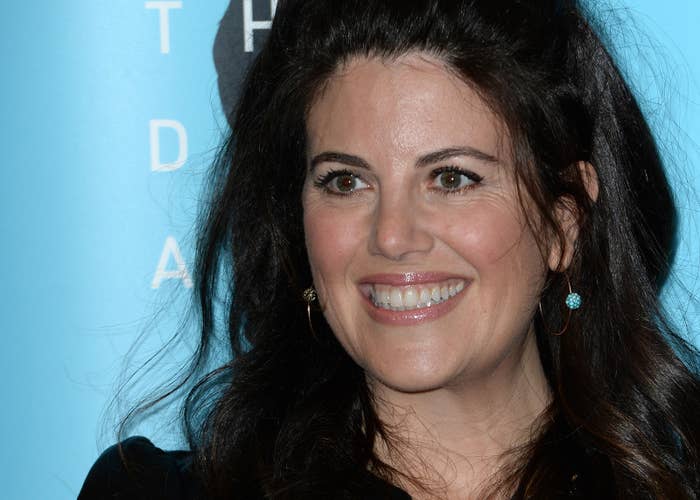 Lewinsky, whose secret sexual relationship with the president during her time at the White House led to his impeachment in 1998 by the House of Representatives, tweeted about the incident, without revealing which event or magazine it was about.
dear world:
please don't invite me to an event (esp one about social change) and --then after i've accepted-- uninvite me because bill clinton then decided to attend/was invited.
it's 2018.
emily post would def not approve.
✌🏼Me

p.s. ...and definitely, please don't try to ameliorate the situation by insulting me with an offer of an article in your mag.
According to HuffPost, that event was the Town & Country Philanthropy Summit, where Clinton introduced Parkland mass shooting survivor and activist Emma González .
Lewinsky's publicist declined to comment to BuzzFeed News. And a spokesperson for Town & Country did not respond to multiple requests for comment or address Lewinsky's tweets. The magazine did, however, share quotes from Clinton's speech.
After the former president finished his address, his spokesperson tweeted that neither Clinton nor his staff knew anything about the Lewinsky invitation.
When asked for Clinton's comment on the situation, his press secretary, Angel Ureña, referred BuzzFeed News to the tweet.
People condemned the alleged snub on Twitter, pointing out that disinviting Lewinsky was exactly what "everyone is fighting against."
"What a shitty move," another person tweeted.
A few others called it "bad form."
And they remarked that it was a "backward" move at a time when the #MeToo movement has continued to oust powerful men and spark change across industries and political systems.
"Sending the message that the sexual harasser is more important than the victim because money and power. Town and Country is disgusting," another person tweeted.
On Thursday morning, 16 hours after Lewinsky's first comment, Town & Country tweeted an apology to her. It noted staff "regret the way the situation was handled."