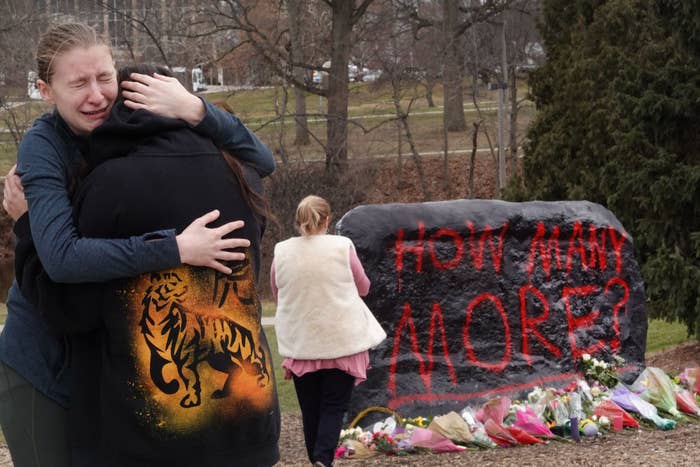 As Michigan State University students come together to grieve three of their own, details are emerging about what led to the deadly mass shooting.
Three students were killed and five more were critically injured Monday night after a shooter opened fire on campus. The deceased students were identified on Tuesday as Arielle Anderson, a 19-year-old junior, Brian Fraser, a 20-year-old sophomore, and Alexandria Verner, a 20-year-old junior.
Four of the five injured students are still in critical condition, but some are beginning to show signs of improvement, the university's interim president, Teresa Woodruff, said in a press conference Thursday. The fifth student, who had also been in critical condition, is now in stable condition.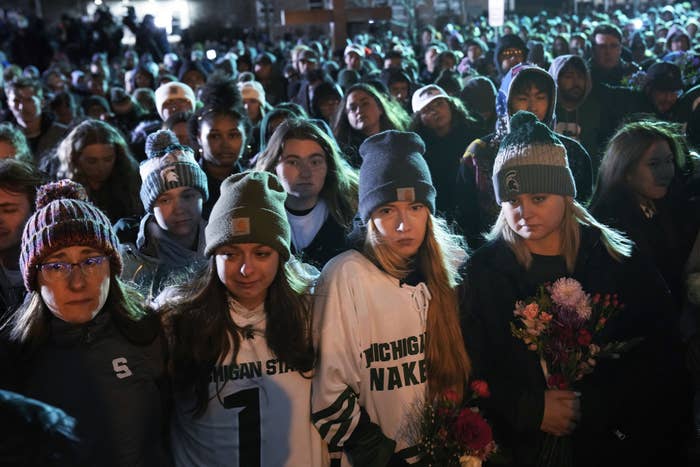 Law enforcement officials shared more details Thursday about the shooter, 43-year-old Anthony McRae, who killed himself after the rampage. When police located him, he was walking down the road in Lansing, a short distance from the university, Chris Rozman, the interim deputy chief of MSU Police and Public Safety, said.
Police ordered the assailant to put his hands up, Rozman said, at which point he fatally shot himself. He did not say anything to the officers beforehand.
Two handguns — which were legally purchased but not registered — were found on him, as well as extra ammunition, bus tickets, and a note. Police did not share many details of the note's contents, but said it included threats to a church, a school district, and several businesses, including a warehouse where he'd previously worked.
"A couple of the other businesses, it appears he had some issues with the employees there where he was asked to leave," Michigan State Police Lt. Rene Gonzalez said. "So, possibly a motive for that was he just felt slighted, and that's kind of what the note indicated."
A connection between McRae and the university has still not been determined, police said, but they are investigating claims that he may have been turned down for a job there.
He may have had mental health issues, police said. In an interview with police, his father told them he "pretty much never left his room" and had no friends. In 2019, he was charged with carrying a concealed weapon, and police seized a gun from him as a result. That gun is still in police possession and was not used in Monday's shooting.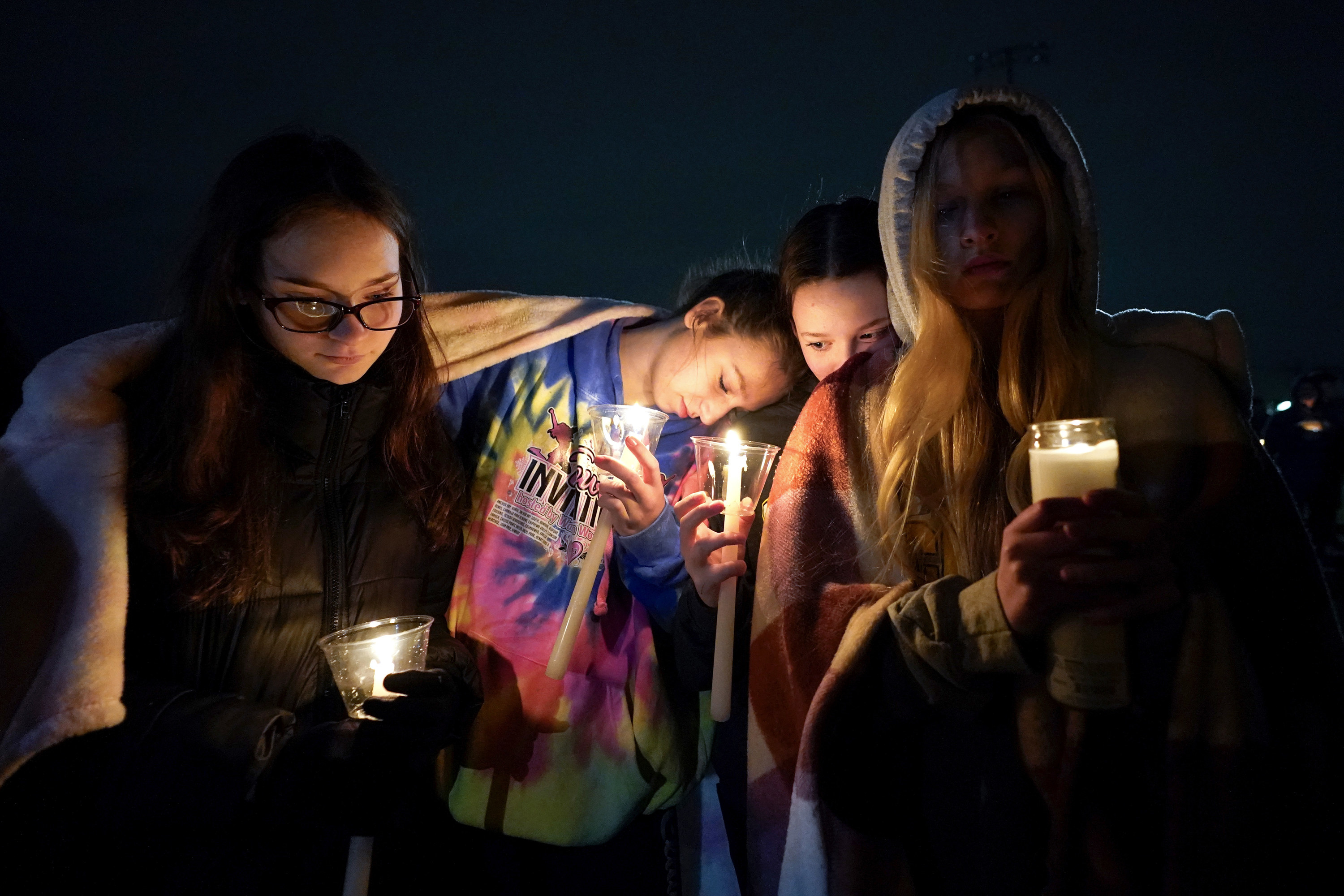 On Wednesday night, thousands of MSU students, faculty members, families, and alumni gathered on campus for a candlelight vigil. They laid flowers on The Rock, a campus landmark, which was painted with the names of the deceased students.
Michigan Gov. Gretchen Whitmer, who herself graduated from the school, also attended.
"We really, really love this place, and you can see it and how we treat one another and how we show up for one another," she told the crowd of mourners. "And I think that's what makes this moment so much more painful."
A day earlier, The Rock had been painted with a simple but devastating message: "How many more?"
Whitmer echoed the sentiment. "How many more grieving parents and kids, how many more cities and towns in the schools will be shorthand for shootings?" she asked the crowd. "How many more until we work together on commonsense reform?
"We don't know," she said. "But what we do know is we can't continue to live like this."