Violent Protests Broke Out After US Marshals Fatally Shot A Young Black Man
"What do people do with their pain and trauma when it gets to be too much, when a city has ignored them, when their loss is too great and they can no longer yell at the sky?" a city official asked.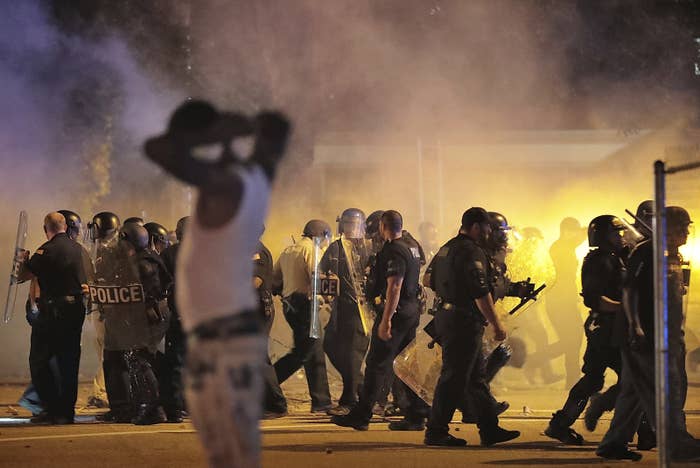 Protests broke out in Memphis on Wednesday night shortly after federal officers fatally shot a 20-year-old black man while trying to take him into custody.
Brandon Webber was killed by officers with the US Marshals Gulf Coast Regional Fugitive Task Force after he "rammed his vehicle into the officers' vehicles multiple times before exiting with a weapon," the Tennessee Bureau of Investigation (TBI) said on its website.
"The officers fired[,] striking and killing the individual," the bureau said. "No officers were injured."
He had been wanted by authorities on "multiple warrants, including violent felony offenses," for an incident that occurred on June 3 about half an hour away in Hernando, Mississippi, Shelby County District Attorney Amy Weirich said in a statement.

Weirich said the District Attorney's office would review the incident "to determine whether any criminal laws were violated by officers involved in the shooting."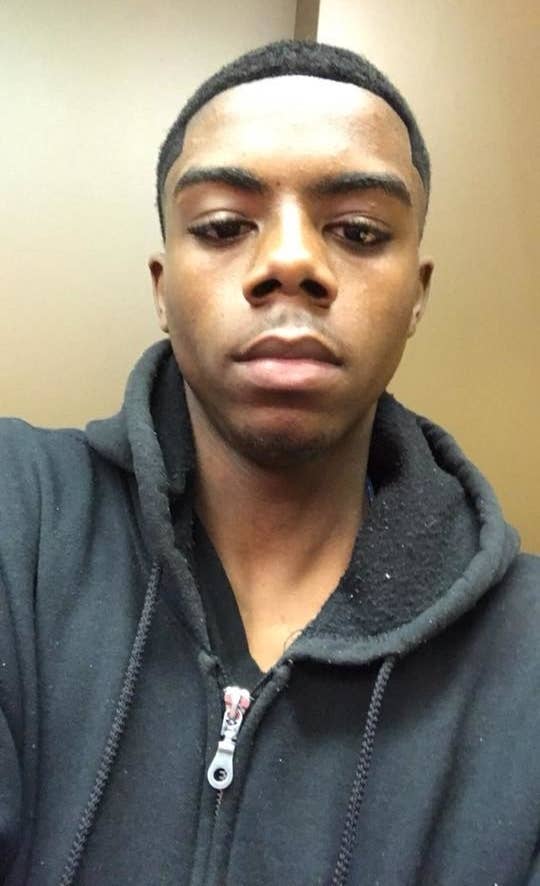 Family members of Webber told the Daily Memphian that Webber had been shot up to 20 times.
Webber was a father of two who had plans to attend college, his father told Reuters.
Following the shooting in the Frayser neighborhood in Memphis, violent unrest erupted as members of the community mourned.

According to the Memphis Police Department, several officers received "minor injuries" as a result of protesters who threw bricks and rocks at them. Police responded with tear gas.
Memphis Mayor Jim Strickland said at least 24 law enforcement officers were injured, with six being taken to the hospital. Two journalists were also injured, and windows and police cars were damaged.
Strickland said he was "proud of our first responders" for their "professionalism and incredible restraint as they endured concrete rocks being thrown at them and people spitting at them."
"Let me be clear — the aggression shown towards our officers and deputies tonight was unwarranted," Strickland said.

According to the TBI, there have been 22 officer-involved shootings in Tennessee in 2019 so far.
Tami Sawyer, the Shelby County commissioner and a candidate for mayor of Memphis, expressed her support for the protestors, saying "people are hurting."

"Don't judge Frayser without asking a community how it feels to mourn their youth over and over again," Sawyer tweeted. "What do people do with their pain and trauma when it gets to be too much, when a city has ignored them, when their loss is too great and they can no longer yell at the sky?"

Sawyer also criticized the NAACP for referring to the unrest as "riots," calling it racially coded language that "distracts and distances people from the depth of what's occurring."
"It's become broken windows policing verbiage that is used to justify extreme force during civilian unrest which is often tied to emotional situations such as tonight," Sawyer said.
State Rep. Antonio Parkinson called for "calm and restraint by all and complete transparency in the investigation of tonight's officer involved shooting."

"The Frayser community is comprised of good, hard working people who love their community," Parkinson said. "The community wants answers into tonight's incident."