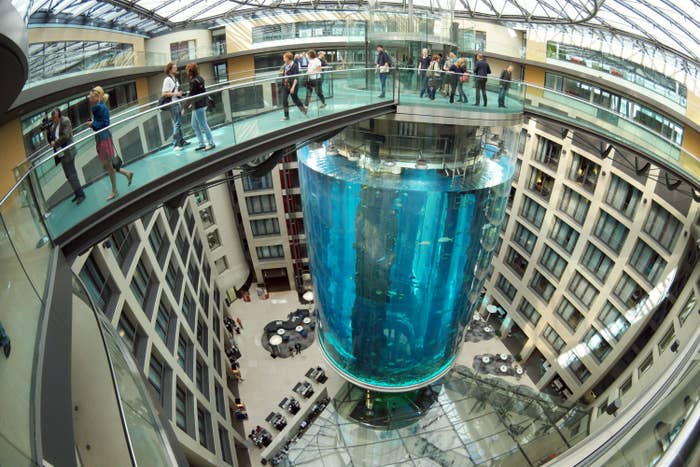 A massive aquarium in the middle of a hotel in Berlin burst open early Friday, sending about 1,500 tropical fish and 264,000 gallons of saltwater flooding out into the street.

About 100 firefighters responded to the scene at the Radisson Blu hotel in a central part of the German capital city, according to the fire department. Hundreds of guests were evacuated, and two were treated for injuries from the shattered glass, police said.
Despite efforts to save the aquarium's inhabitants, none of the fish survived, Mayor Franziska Giffey said, according to the Associated Press. With temperatures around 15 degrees Fahrenheit early Friday, many of the fish were found frozen.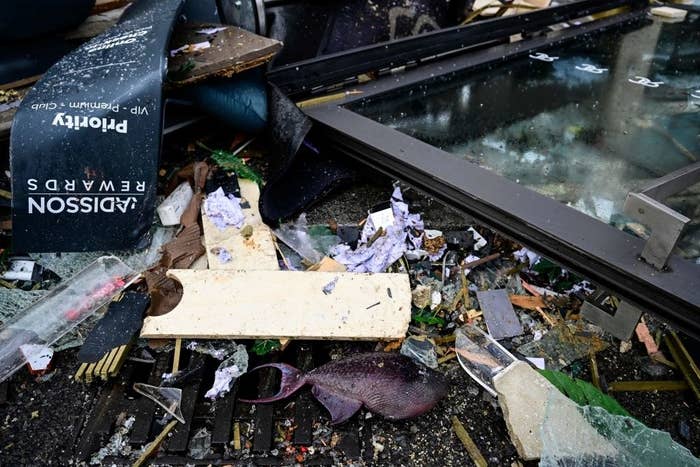 Known as the AquaDom, the structure was the "largest, cylindrical, free-standing aquarium in the world," according to Sea Life Berlin, with over 100 species living inside. A glass elevator ran down the center of the tank, from which guests could view the fish.
"Despite all the destruction, we were still very lucky," Giffey said, saying there could have been "terrible human damage" had the incident occurred even slightly later in the day. Because it happened just before 6 a.m., very few people had been in the lobby when the "veritable tsunami" of saltwater and glass erupted from the tank.

"Unfortunately, none of the 1,500 fish could be saved," Giffey said.

The cause of the incident has not yet been determined, but police said they do not believe it was due to a criminal act.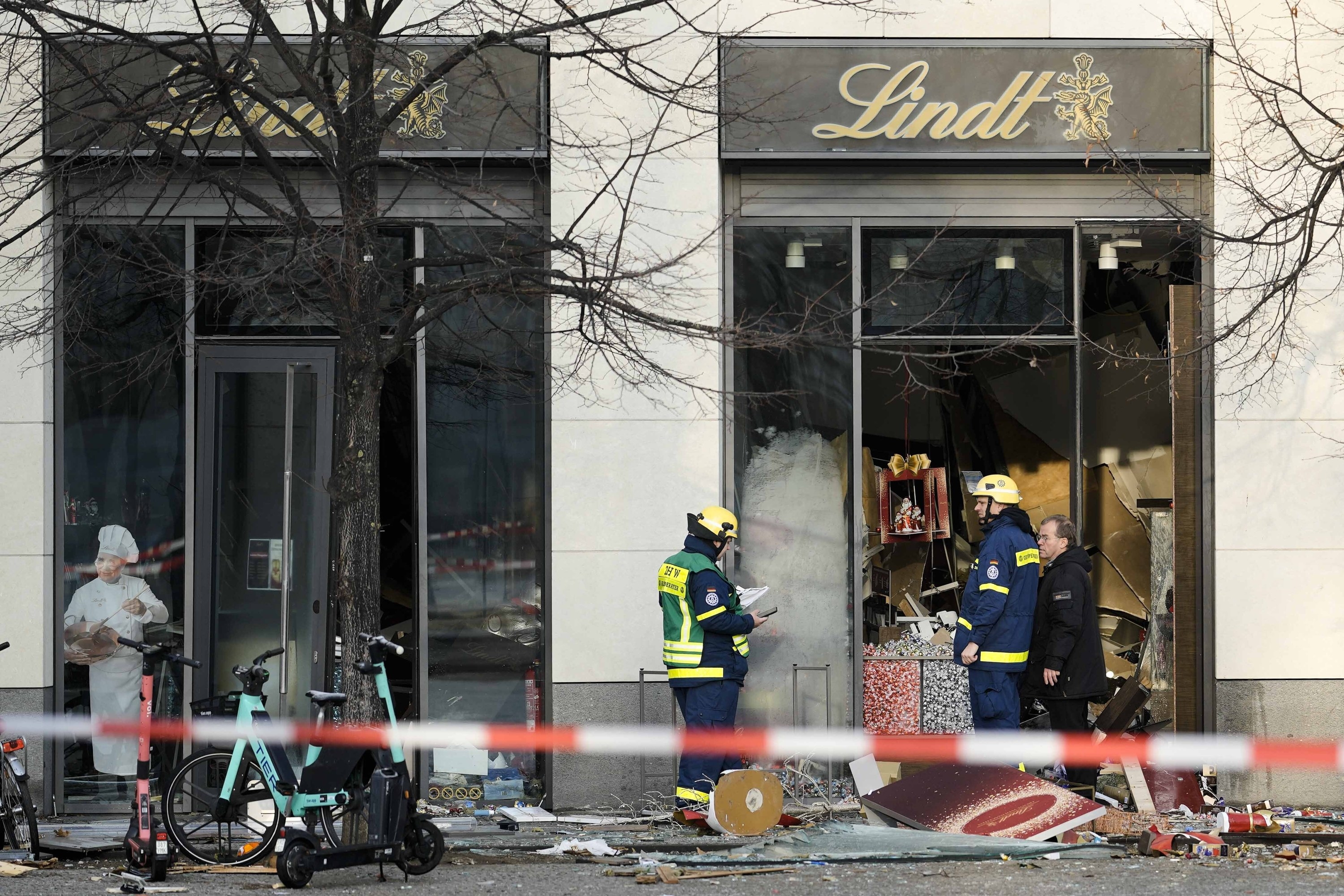 Chris Woolley, a guest at the hotel who tweeted a video showing the wreckage, said he had been awoken "by a rumbling beneath us."
Another guest, German lawmaker Sandra Weeser, told the Associated Press she thought there had been an earthquake when she woke up to the sound of a loud bang.
"There are shards (of glass) everywhere. The furniture, everything has been flooded with water," she said. "It looks a bit like a war zone."

An Israeli guest, Iva Yudinski, expressed her disbelief over the incident.
"Just yesterday we watched it and we were so amazed (by) its beauty," she said. "Suddenly it's all gone. Everything is a mess, a total mess."