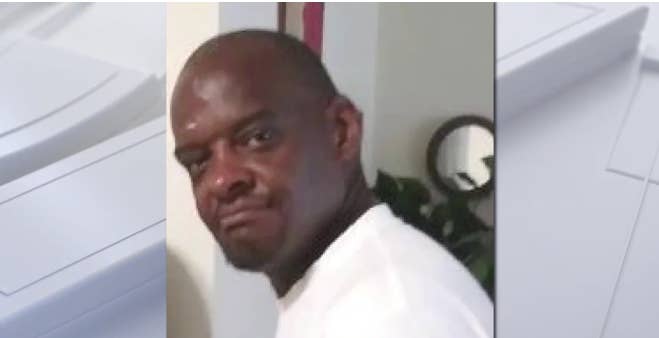 A Maryland police officer was arrested and charged with second-degree murder and manslaughter after he fatally shot a man whose arms were handcuffed behind his back inside a squad car on Monday night, authorities said.
Prince George's County Police Chief Henry Stawinski announced the charges against Cpl. Michael Owen Tuesday evening, saying that after reviewing the facts of the case the chief was unable to provide a "reasonable explanation" for the events that led to the deadly shooting of William Green.

"I have concluded that what happened last night is a crime," Stawinski said during a press conference.
Officers responded to the scene in Temple Hills, south of Washington, DC, Monday night over reports that a driver had hit several vehicles, police spokesperson Christina Cotterman told reporters.

Upon identifying the driver, police said the man appeared to be under the influence of an unknown substance and requested a drug recognition expert to assist them.
The driver was then cuffed with his hands behind his back and placed in the front passenger seat of the police car, which Cotterman said is standard arrest protocol. Then, the officer got into the driver's seat.

At some point while waiting for the expert, the shooting occurred, police said.
According to Cotterman, officers attempted lifesaving measures and transported the man to a hospital, where he died.

Police initially said that independent witnesses saw or heard "a struggle of some sort" before hearing "loud bangs," but Stawinski said Tuesday night the reports of a struggle were not corroborated.
The chief also said that despite initial reports that police said they smelled PCP and that Green was seat-belted in the cruiser when he was shot, it did not appear that the psychedelic drug was involved. The chief added he could not say with certainty that Green was seat-belted.
"I can't understand why you had him in the car seat, seatbelt down, handcuffed, and then they shoot him? For what reason? What could he possibly do?" his mother, Brenda Green, had earlier told Fox 5 DC.

Stawinski said police believe seven shots were fired, adding that was part of the reason why police filed charges against the officer. In addition to second-degree murder and manslaughter, Owen, a 10-year veteran of the department, is facing associated weapons charges in connection with the Green's death.
The case will also be presented to a grand jury, officials said.
Stawinski said that while the investigation is ongoing, he felt enough information was available for police to file charges against the officer at this stage.
"Our goal is transparency. Our goal is to provide facts to this community and to hold people accountable," he said. "I feel that we have probable cause to place charges."
The officer was not wearing a body camera, and authorities are looking into whether any other cameras captured the incident, she said.

Police did not immediately respond to requests for comment from BuzzFeed News.
"We want to know why our loved one was brutally shot in a police car — handcuffed, seat belt, and in the front seat," said Green's fiancé, Sandra Mathis, in an interview with ABC 7. "What harm could this individual do to this police officer?"

"His life matters," Mathis said. "Damn. Come on, y'all."
UPDATE
This story has been updated with new information from the Prince George's County Police Department.