Mandy Moore Has Responded To Ryan Adams' Apology For His "Harmful Behavior" Toward Women
"I find it curious that someone would make a public apology but not do it privately," Moore said.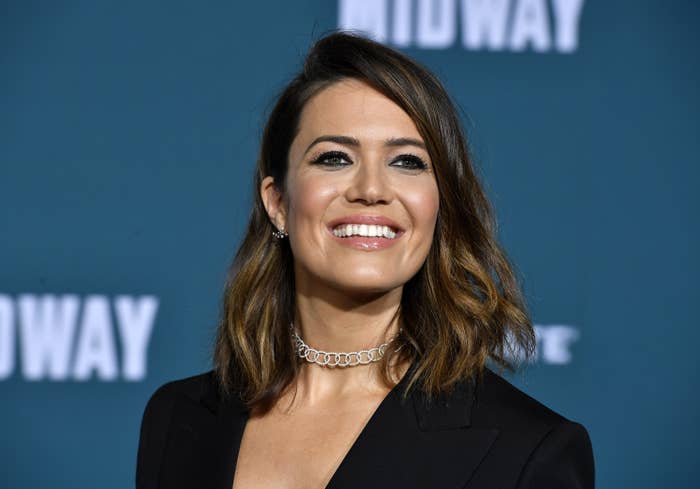 Days after her musician ex-husband Ryan Adams publicly apologized for his "harmful behavior" to women, Mandy Moore said she finds it "curious" that he would do that without privately apologizing to her first.
"It's challenging, because I feel like in many ways I've said all I want to say about him and that situation," Moore said in an interview on Today. "But I find it curious that someone would make a public apology but not do it privately."
"I am speaking for myself but I have not heard from him, and I'm not looking for an apology necessarily," she added. "But I do find it curious that someone would sort of do an interview about it without actually making amends privately."
In a statement published by the Daily Mail on Friday, Adams said he was sorry "about the ways I've mistreated people throughout my life and career" and that he is now sober.
Over a year ago, in a story published by the New York Times, Adams was accused of a wide range of abusive behavior by seven women, including Moore and Phoebe Bridgers.
Moore described Adams as psychologically abusive, saying he manipulated her, belittled her, and sabotaged her music career.
"Music was a point of control for him," Moore said.

In the article, Adams was also accused of exchanging sexually explicit messages with a 15- or 16-year-old fan.
In his apology on Friday, Adams did not specifically mention the accusations against him, but said this apology wasn't "like the same empty bull***t apology that I've always used when I was called out."
"Having truly realized the harm that I've caused, it wrecked me, and I'm still reeling from the ripples of devastating effects that my actions triggered," Adams said.