Snooty, a beloved manatee who lived at the South Florida Museum, died Sunday, just days after his 69th birthday.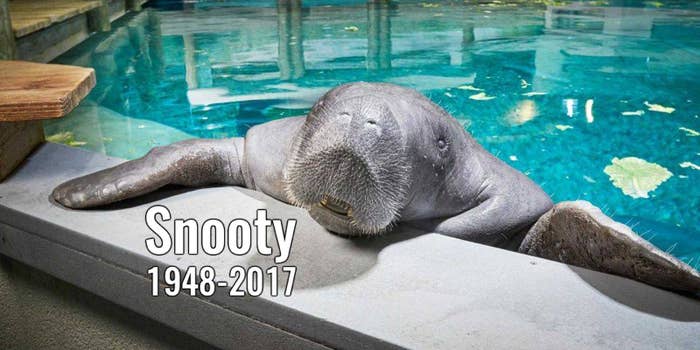 People were devastated by the loss of the manatee, who was a hometown hero in Bradenton, Florida.
And now, a petition has been created to replace a Confederate memorial statue near the aquarium with one of Snooty. It's already received over 4,800 signatures.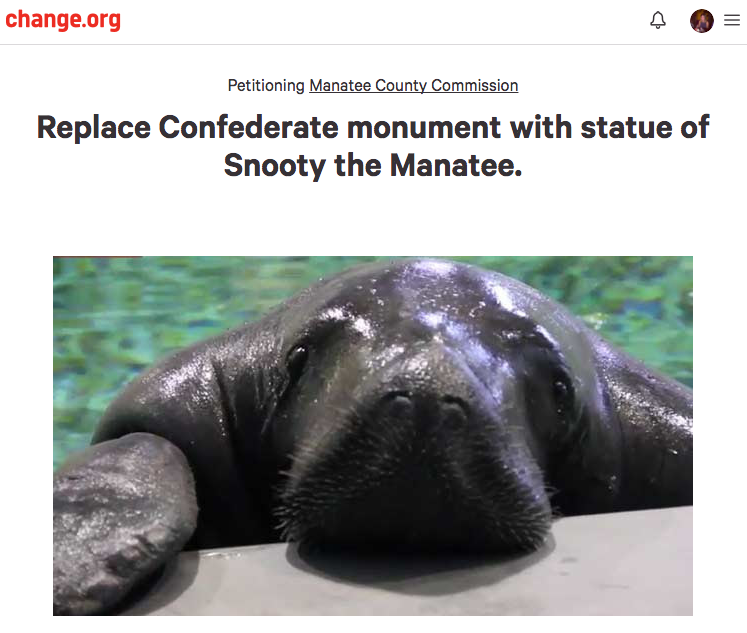 After hearing people talking about removing the local Confederate monument — something Pusateri called "a symbol of slavery, racism, bigotry, and divisiveness" — he thought it presented an opportunity to memorialize Snooty instead, a "positive symbol of what is good about the community," he said.
Support for the petition is quickly growing.
People think it would be a beautiful, fitting tribute.