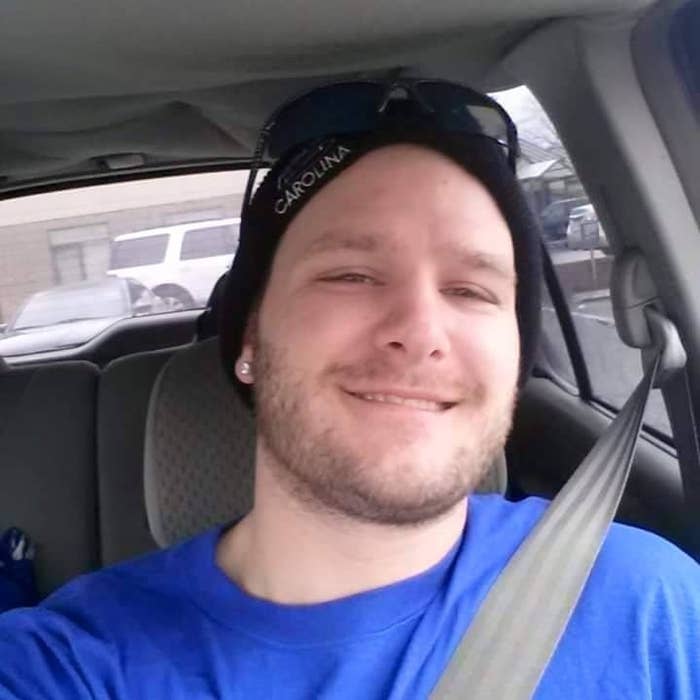 Five Michigan teens were denied bail on Tuesday after being charged over the death of a man killed when a rock allegedly thrown from an overpass struck the vehicle in which he was traveling.
Kenny White, a 32-year-old construction worker and father, was knocked unconscious on Wednesday night in Genesee County when a six-pound rock broke through the windshield of his coworker's car while they were driving home from work. He later died at the hospital.
The teens aged 15-17 have each been charged with second-degree murder, among other charges.
The Genesee County Sheriff's Office didn't immediately respond to a request for comment, but told CNN that investigators believe 17-year-old Kyle Anger threw the rock that killed White.
The other teens charged include 16-year-olds Mark Sekelsky and Mikadyn Payne, and 15-year-olds Alexzander Miller and Trevor Gray.
Judge William H. Crawford II decided not to grant them bail due to "the seriousness of the nature of these charges and the danger to the public."
All face the possibility of life in prison if convicted.
Local station WXYZ Detroit reported that the teens were throwing the rocks from the overpass to "ding" cars.
Rocks were also reportedly thrown at four other vehicles, causing damage.
"I just still can't figure out what goes through someone's head to want to just go out and throw stuff off of a bridge," the victim's brother, Thomas White, told WXYZ.
"You're playing Russian Roulette with people's lives," he said.
White's sister, Alicia Waskoski, told The Detroit News her brother was a "great friend, a great family member and a really great father."
"He was really loved, and this hurts our family a lot," she added.
His step-mother, Jennifer Waskoski, told Fox 66 that White was "high-spirited" and "could always make you laugh."
"I pray for their souls," White's step-mother said of the accused rock throwers. "Because they obviously ain't got one that they can do something this malicious."
A GoFundMe page set up by White's family to cover funeral costs has raised tens of thousands of dollars.
The teens are due back in court on Nov. 2.