YouTubers Logan Paul and KSI brought their beef to the ring on Saturday for a much-hyped boxing match that drew an estimated 2 million viewers.
Nearly 800,000 people paid $10 to watch it on pay-per-view YouTube. At least 1 million more people watched on Twitch, and about 20,000 attended in person at Manchester Arena in England.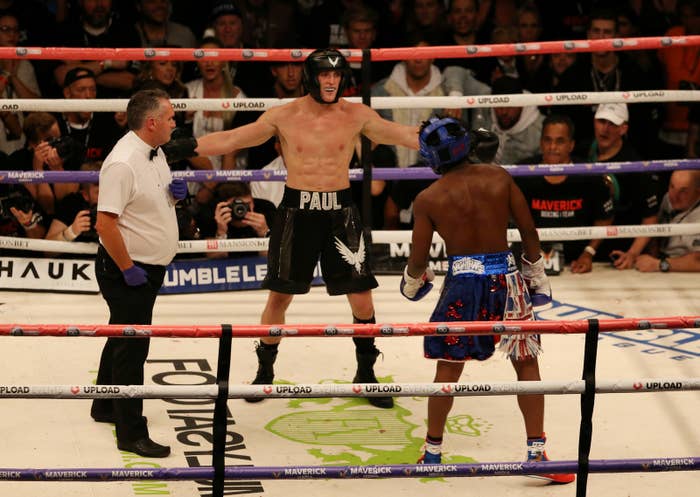 Between pay-per-view YouTube earnings, live ticket costs, sponsors, and merchandise, the event likely brought in millions of dollars.
Basically, this thing was big. Really big.
A little background for those of you who are like, "Who are these people???"
Now, let's back up a tad and talk about why this fight happened in the first place.
TL;DR: YouTubers publicly feud with each other all the time so they can get more famous. It's kinda their thing.
The Logan Paul/KSI feud kicked off in February, when KSI boxed another British YouTuber, Joe Weller. After winning, KSI challenged the Paul brothers to a fight.
"If any YouTuber wants it, you can come get it. Jake Paul, Logan Paul, any of the Pauls. I don't care," KSI said.
Jake Paul basically responded to KSI with an "I don't know her."
The Paul brothers and KSI/Deji then started trading insults and diss tracks in their videos.
Originally, Jake Paul agreed to fight KSI, but it was later decided Jake would fight Deji, and Logan would fight KSI.
In an interview with YouTuber Casey Neistat in July, Logan Paul framed the boxing match as part of his "redemption story" after the backlash from his suicide forest video.
"It's about being able to get hit in the face, whether they're a result of your own actions or not — in my case they are. I'm the one who fucked up," said Paul.
If you want the full timeline on the feud, the Daily Dot has a good one.
Anyway, cut to Saturday, and Logan Paul and KSI really did finally end up in the ring, where they really did trade punches.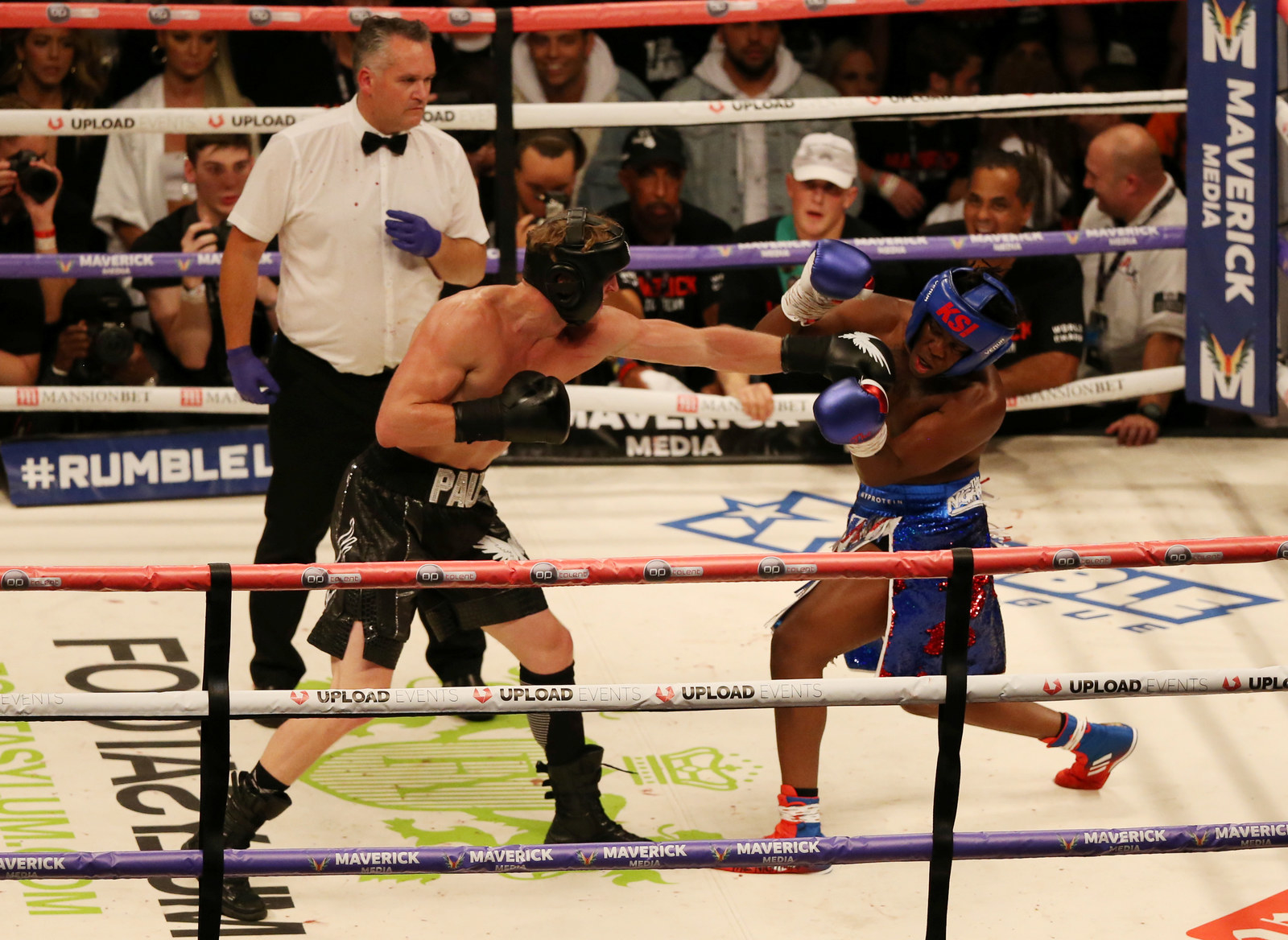 The match ultimately ended in a draw, and the two agreed they'd need a rematch. (They actually booked the rematch months ago.)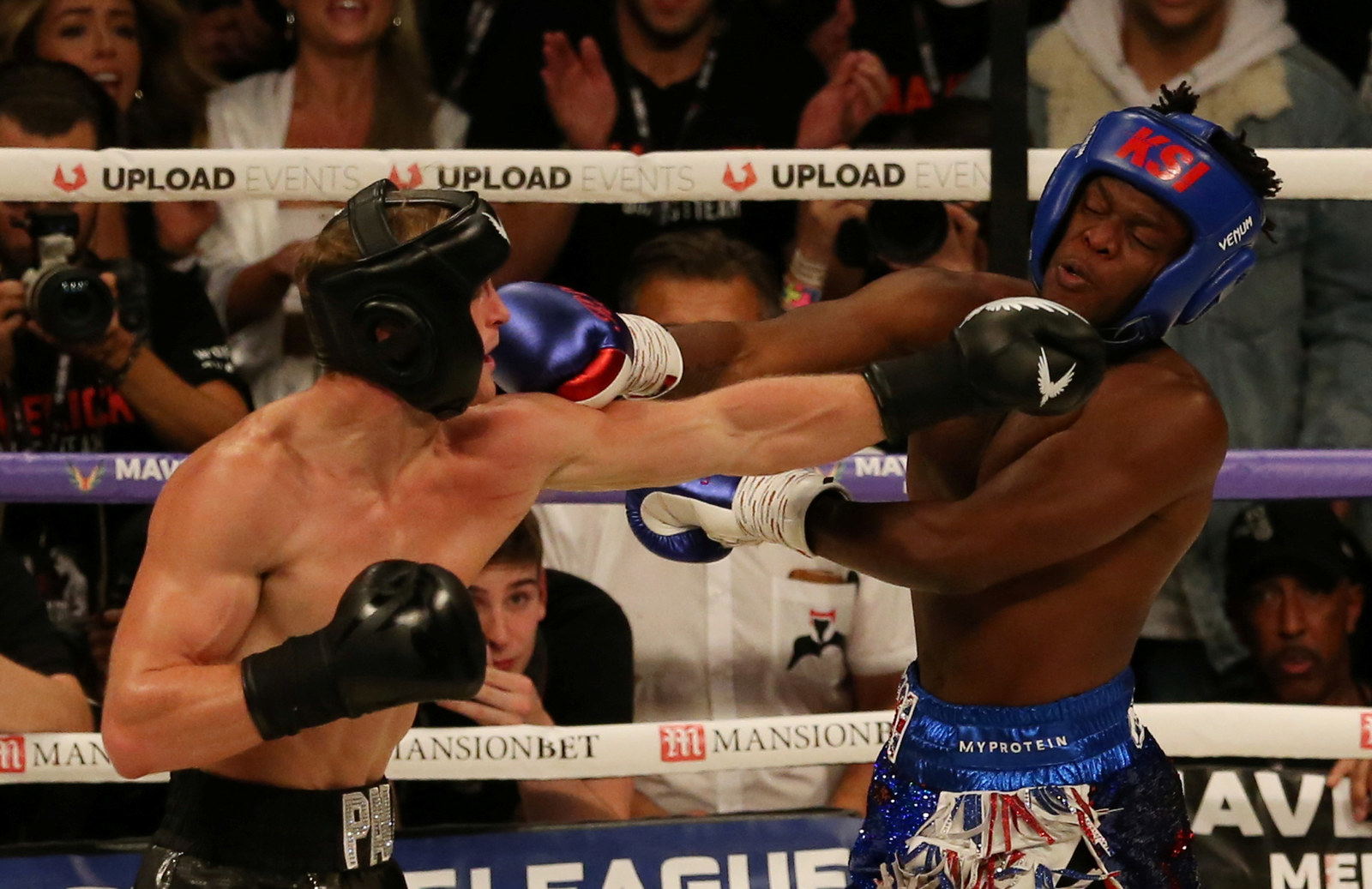 "The storyline continues!" Logan Paul yelled (which is exactly what you say when a feud is 100% real and not fictional).
Also in the fray? Jake Paul and Deji, the headliners' brothers and fellow YouTubers.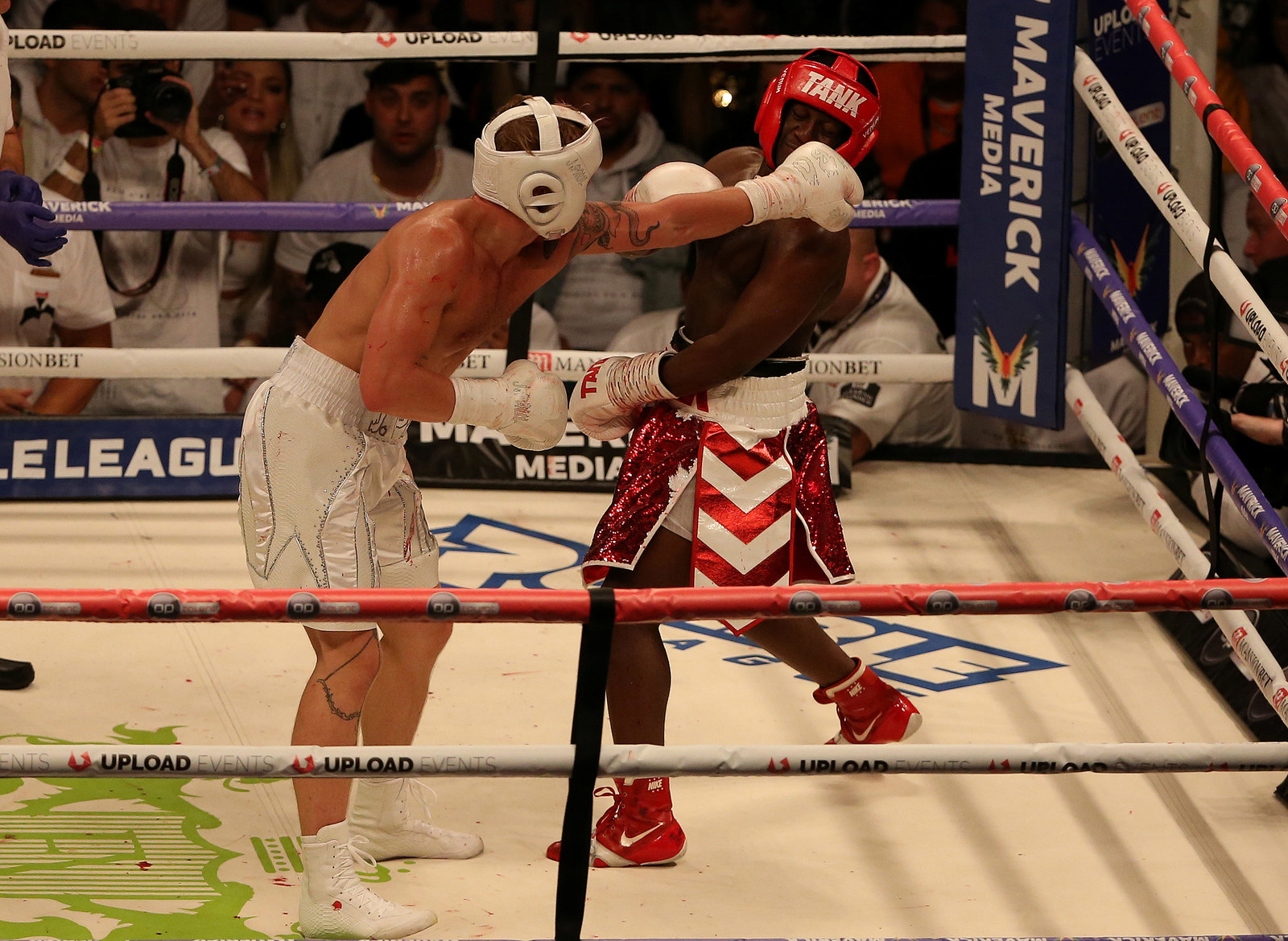 Jake Paul beat Deji in a knockout after five rounds, but was bloodied in the process.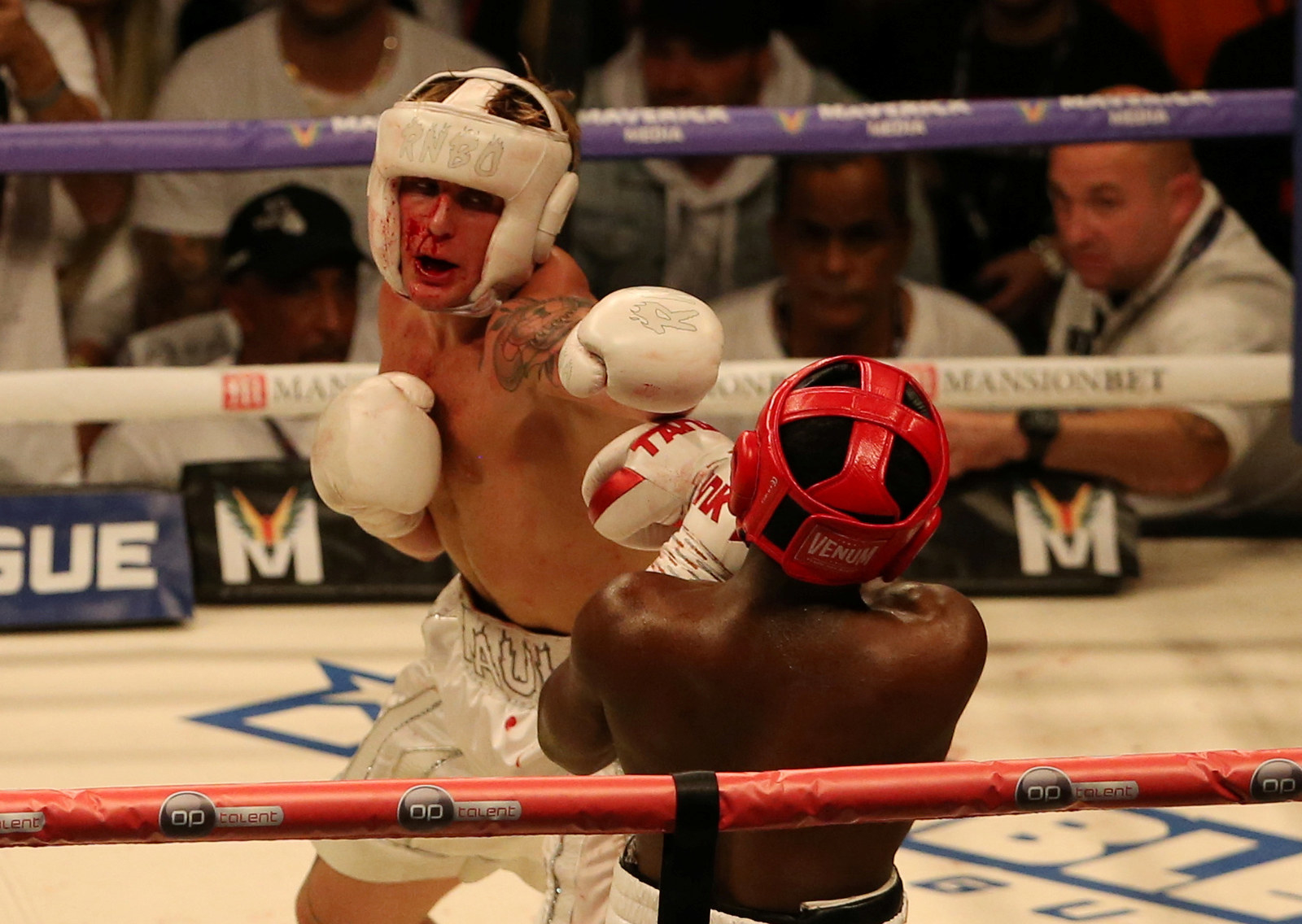 Upon winning the fight, Jake Paul plugged his new clothing line...and then challenged Chris Brown to a fight, as well as the ACE Family (also YouTubers) to a basketball game.
Anyway, see you back here for the rematch!