A 20-year-old woman got locked in a New York City bar overnight on Thursday, and she's "pretty sure" she was drugged.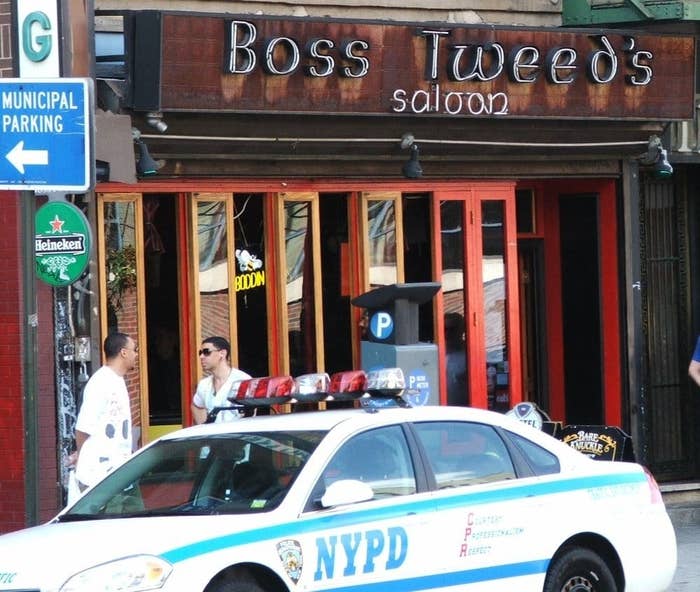 The woman, who BuzzFeed News will not be naming, woke up Friday morning in the bathroom of Boss Tweed's Saloon on the Lower East Side to find she was locked inside. She called 911, and police had to saw through a lock to get her out.
Bartenders at the Lower East Side bar hadn't checked the bathrooms before closing for the night, police told the New York Post.
An NYPD spokesperson confirmed the incident to BuzzFeed News.
BuzzFeed News contacted the woman, who declined to comment, instead forwarding the request onto her attorney. In another email forwarded to BuzzFeed News and other publications, the woman said she was getting unwanted publicity from the incident.
The attention, she said, was causing her emotional distress.
"This is not right," she wrote. "I am a 20 year old college student that went through an AWFUL experience. I don't need anyone publicizing my personal life."
She also asked that all articles about the incident be removed.
The woman told the Post she'd been at the bar for her friend's birthday, and had just two drinks when she blacked out. She said she's "pretty sure" her drink was spiked.
"I had one shot and one glass of champagne," she said. "And the last thing I remember, I go get a slice of pizza with my friend and we sit back down in a booth [at the bar] and that was my last clear memory.''
Now, she said she plans to sue the bar.
"How do you not notice someone sleeping on the floor of your bathroom? There are only two stalls,'' she said.
A police officer told the Post the bar may get in trouble for letting in an underage customer.
"They're going to have some issues now. We're really going to look into this deeply," the officer said.
The bar did not immediately respond to request for comment.