Earlier this month, a 2,000-year-old sarcophagus was found in Alexandria, Egypt, according to the Ministry of State of Antiquities.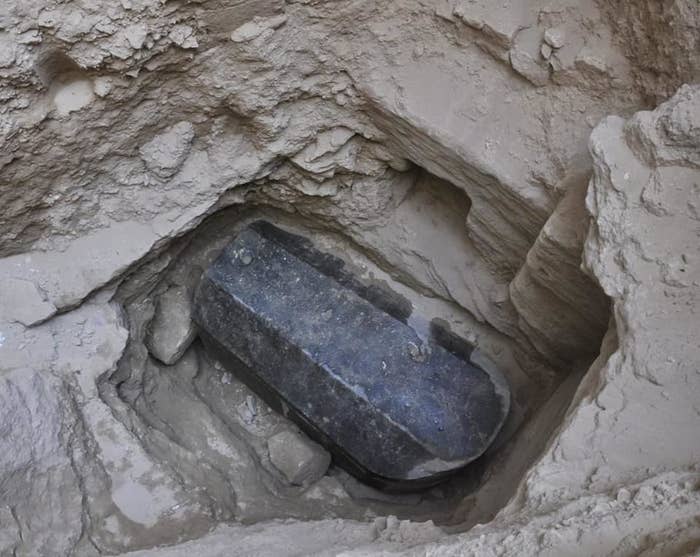 The black granite sarcophagus was buried 16 feet underground, along with an alabaster head of a man. The head was likely formed in the image of the tomb's owner, officials said.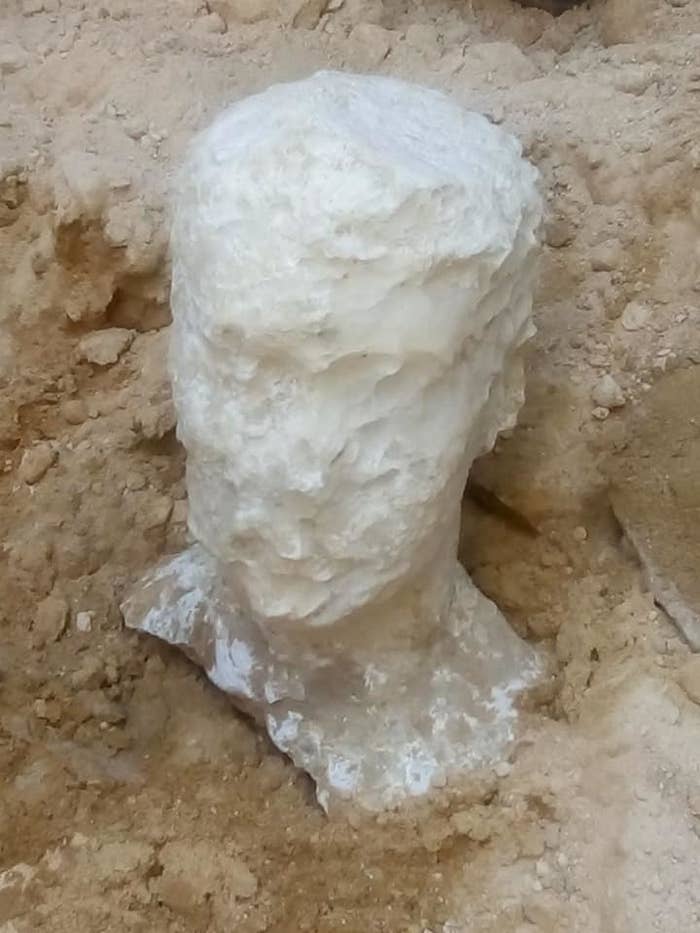 The sarcophagus has not yet been opened — and no one knows who or what is inside.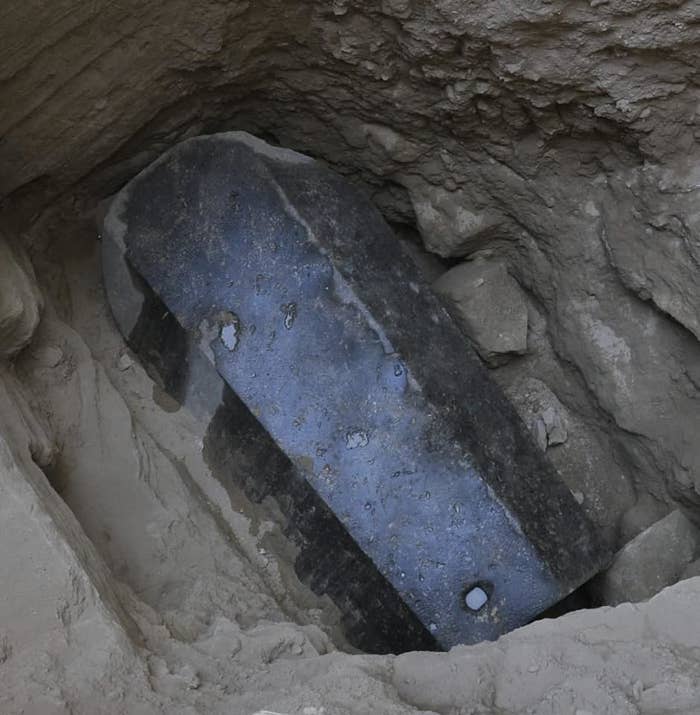 A lot of people are ~dying~ (lol) to open it.
Though some people are like, um, dude, that's how you bring about the apocalypse...
And other people are like, HELL YEAH IT IS, BRING IT ON.
I mean, what have we got to lose, right?
Anyway, people are really hype for this sarcophagus.
And they have lots of theories about what's inside.
But there's really only one way to find out for sure.
Open it!!!!!